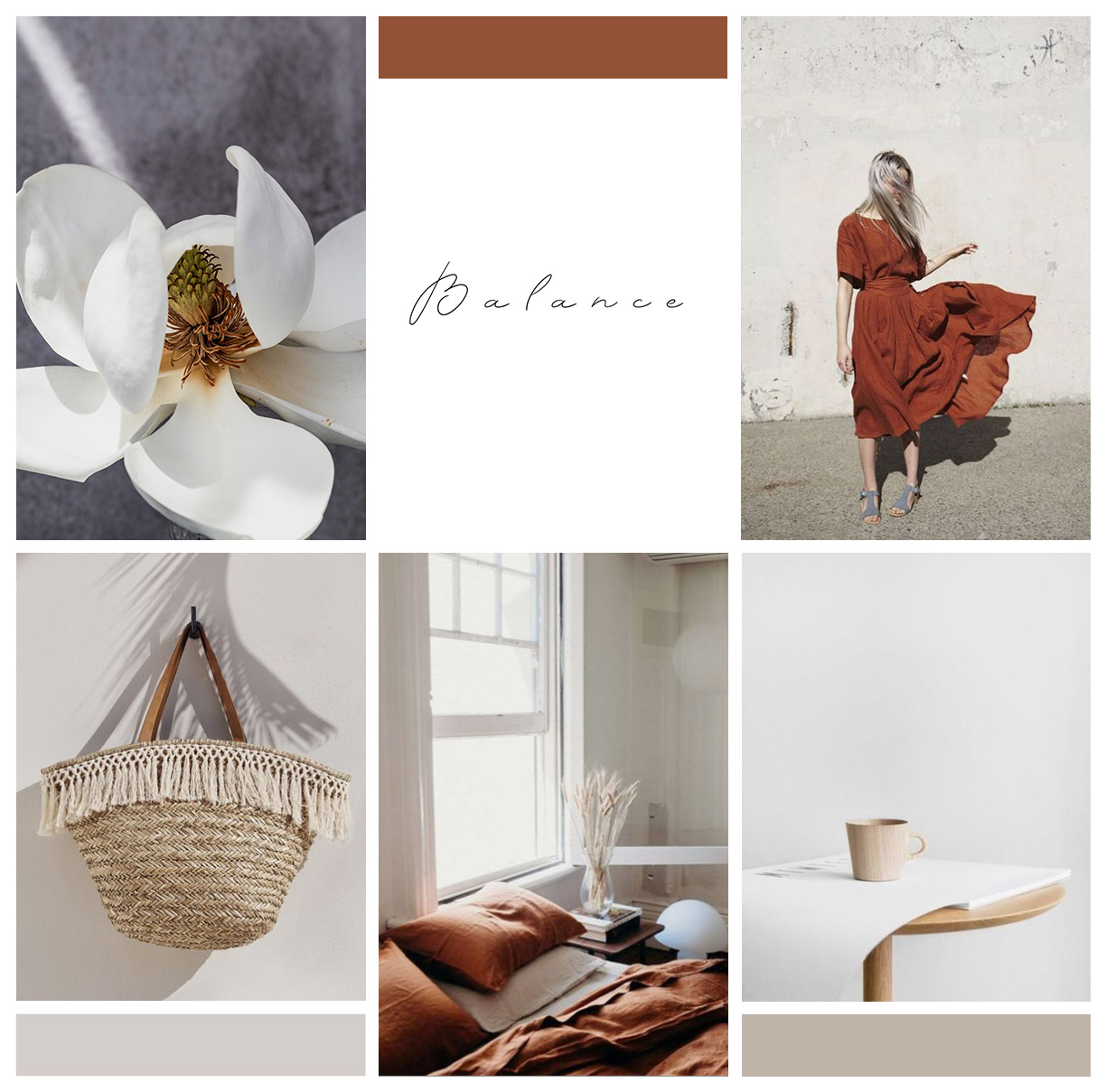 This is the beginning of a series called Moodboard Monday where I will curate a collection of images that are inspiring me at the moment along with a word or phrase to set an intention for the week.
**Side note: If you would like to have these delivered directly to your inbox every Monday be sure to become one of my muses and join my newsletter, also be the first to hear about collection releases.
The inspiration for this week is this beautiful earthy rust hue. I seriously can't get enough! It's rare I get caught up over a deep red hue as I'm the queen of neutrals. But the heart wants what the heart wants and I am currently stalking H&M till their rust linen pillowcases get restocked. I think the lust started when I photographed a gorgeous magnolia flower plucked from my neighbors' tree a few weeks back, I couldn't get enough of the rust-burnt orange fade peeking out from the pistil. What color are you currently craving?
Source|| magnolia | girl | bag | bed | mug
SaveSave
SaveSave
SaveSave
SaveSave
SaveSave
SaveSave
SaveSave
SaveSave
SaveSave
SaveSave