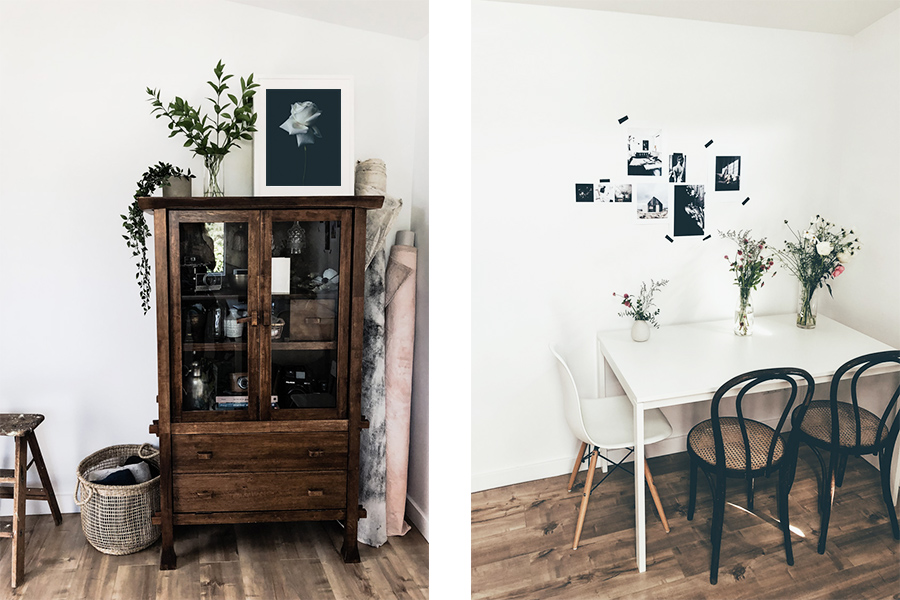 Hello, lovelies!
Today I'm sharing with you my studio design process and where I'm at now. I won't lie one of the things I was most excited about when our backyard bonus space became mine was getting to design it! I wanted to give this new studio space of mine a feminine touch with some vintage finds. A space that would leave me feeling inspired but also be very functional.
See for the last 2 years that space had been my husband's office and video recording studio and it was packed with video gear and soundproofing foam tacked to all the walls. It wasn't much for the eyes, but worked for him! He was itching to be in a more social setting during his workday and now has a great office within a coworking space downtown with a stellar view. Win-win for us both.
So now I have my own 10 x 12 space of light filled goodness to shoot and produce content in. I started by writing out a short list of needs:
Storage cabinet – for camera gear and shooting props
Table – large enough to use for shooting and double as a desk
Lounge chair – to relax, write, read, and work on my laptop when I need a break from the desk
Light blocking curtains – the room gets HOT in the morning so this will help with keeping the space cool as well as control how much light I need coming in while shooting
A fresh coat of paint – lime wash or really dark matte walls
At least something came out of those two semesters as an interior design student. I love creating design boards to visualize my ideas. Here's what I was thinking for my new studio workspace.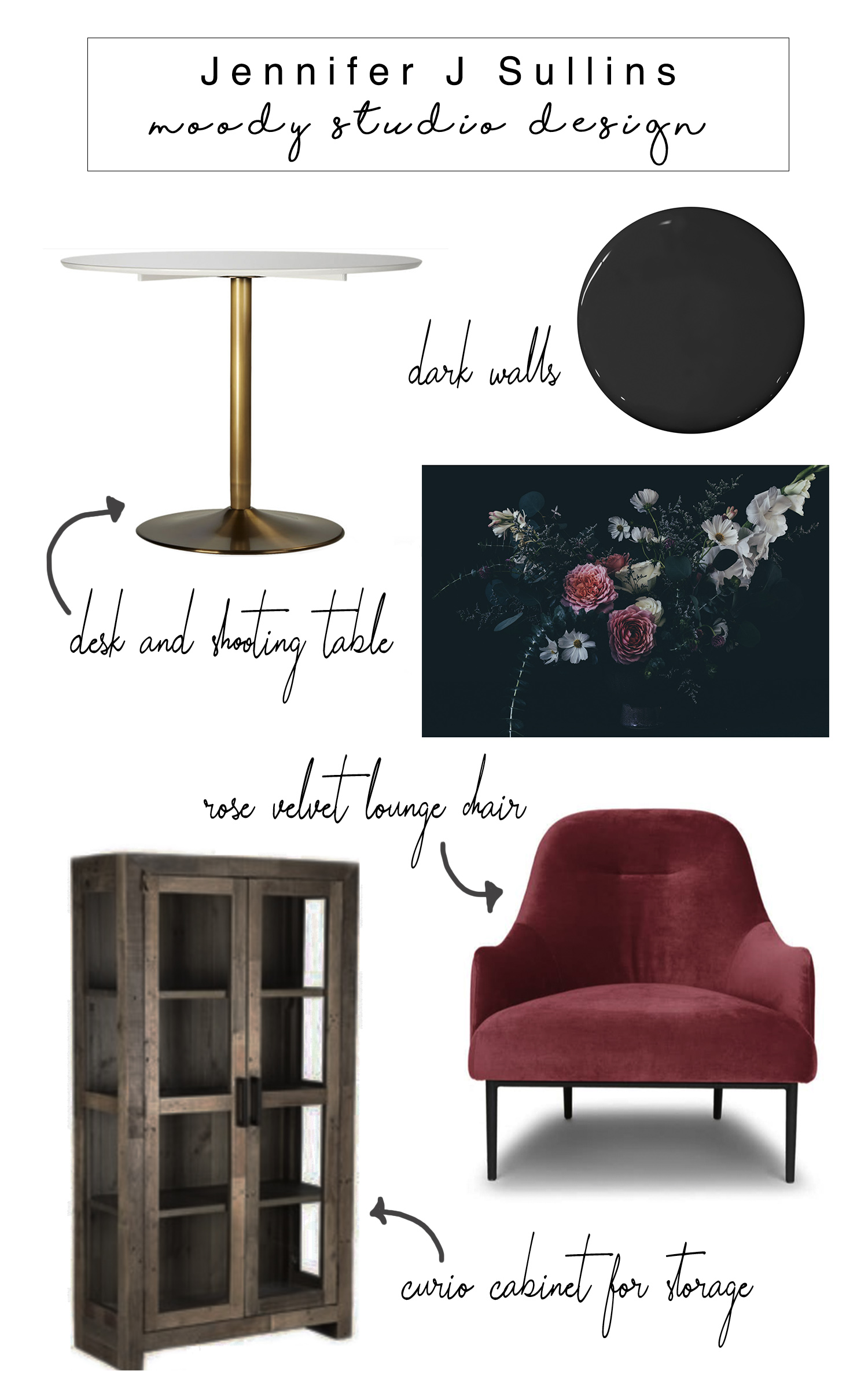 Think velvet and brass with deep moody walls to tie it all together.
Only thing is this momma is on a budget and I mean TIGHT budget. Saving my business dollars where I need it most. Which isn't too much of a problem since I don't need much inside since the small space needs to feel open to move around freely for shooting and set up.
I plan to scour the web and thrift stores for what I need but one thing I'm willing to splurge on are the walls.
I REALLY want to limewash the walls. Have you seen this technique?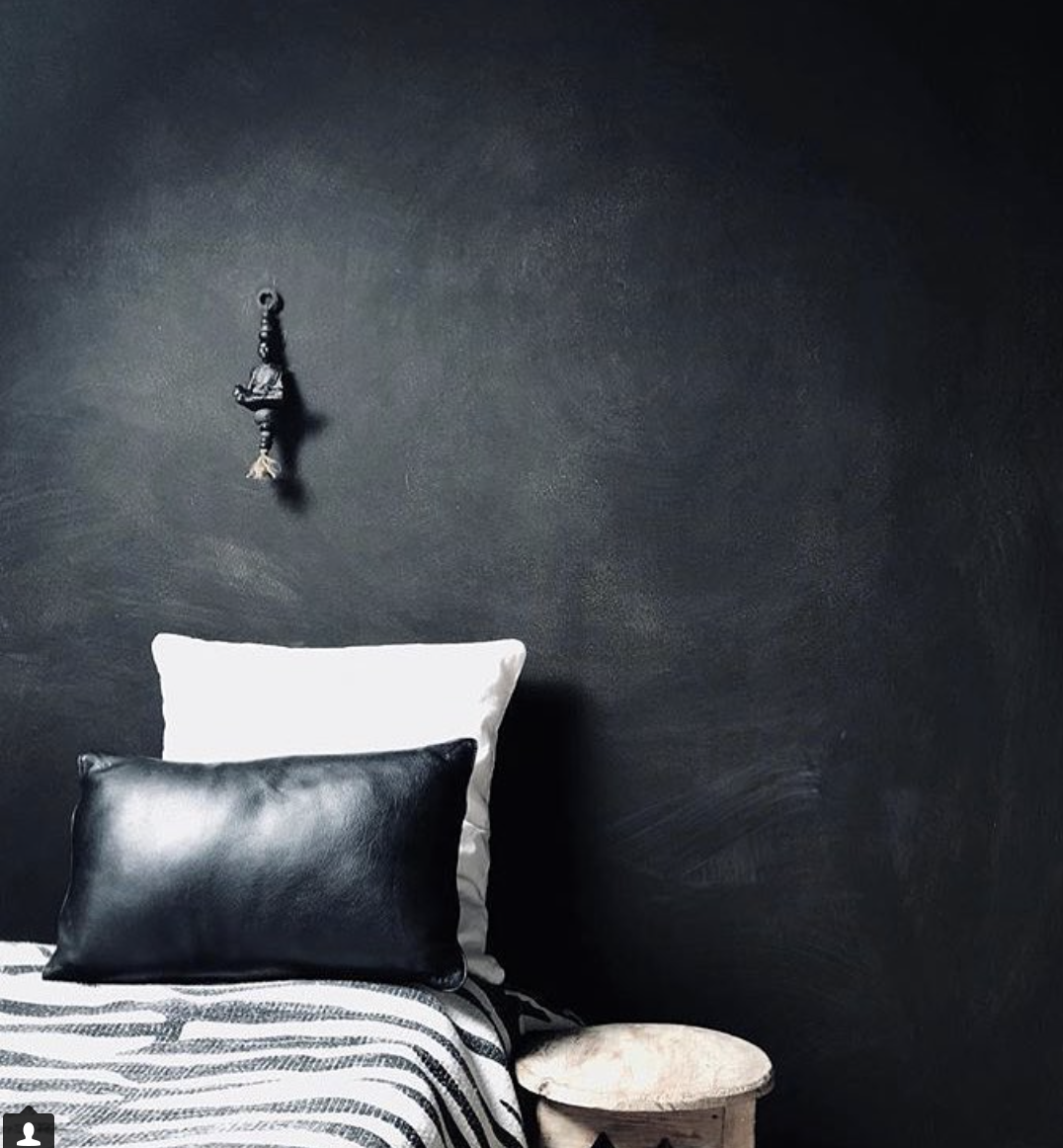 It's an all natural paint made from clay, minerals and natural pigments from nature. It is completely free of toxic fumes. It has been used for centuries and gives an authentic aged look to flat walls. Leaving them with a very matte almost suede-like texture.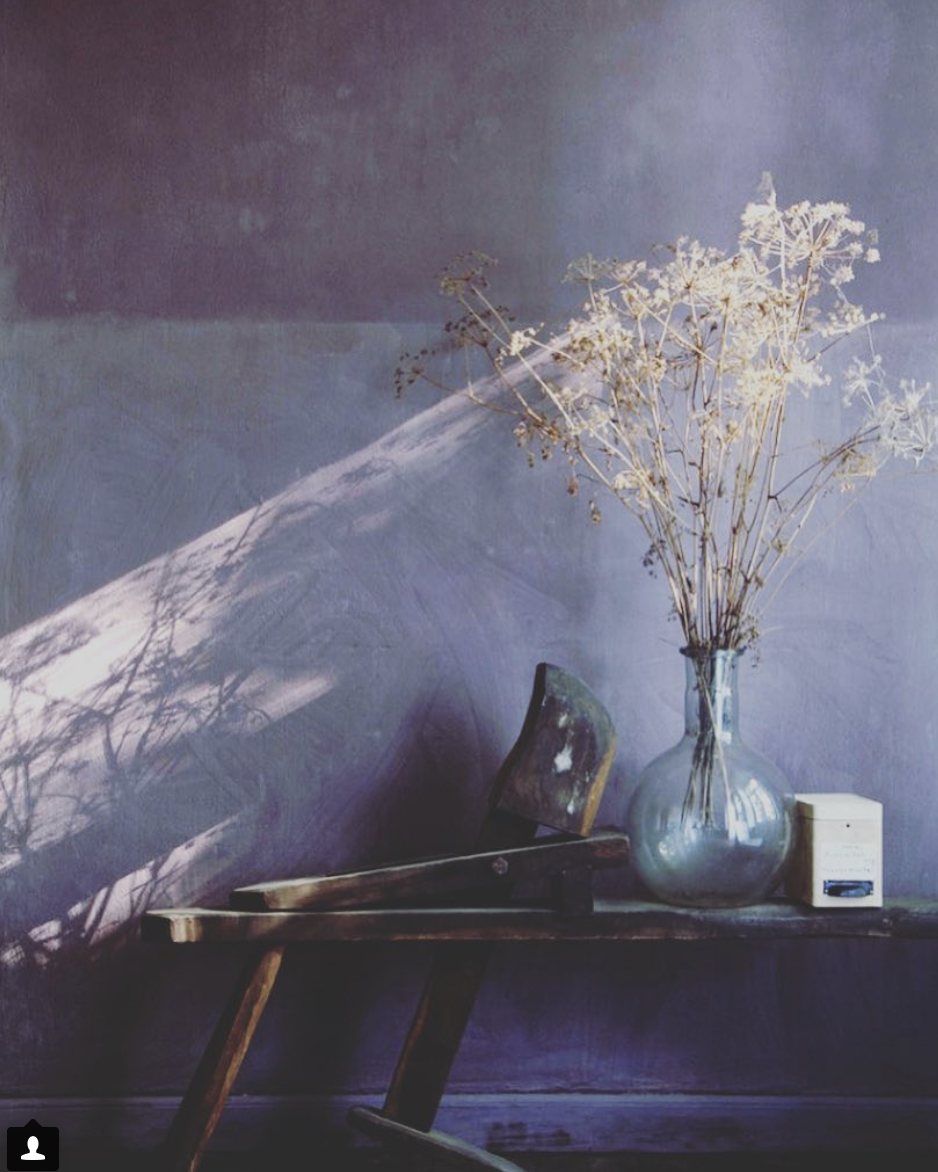 Isn't it stunning! I love the texture and mood the paint creates and it could double as a backdrop.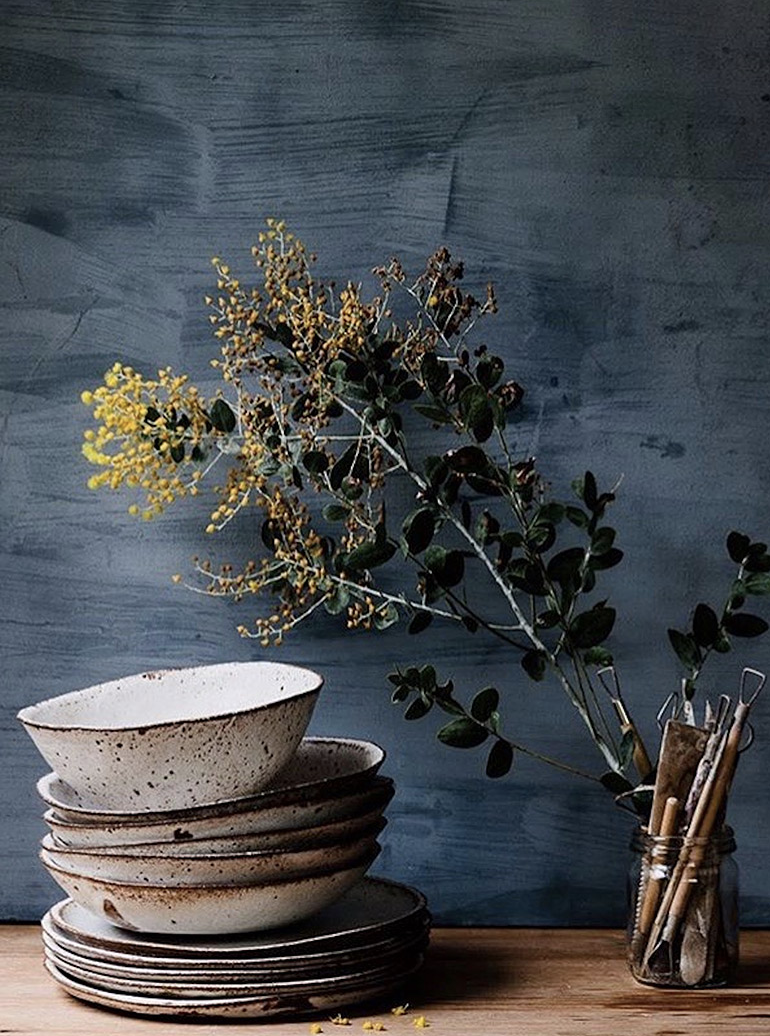 It can be tricky to create though. The way you apply it depends on what the final result will produce so it can be labor intensive. As well as some things I read suggest on drywall surfaces it can fade without the proper care.
I planned to go with dark lime wash walls from the beginning but it was all posing to be a challenge getting the product (I could only find one retailer in LA) so I went the easy route and painted the room white. I have been craving dark walls but couldn't seem to pull the trigger because as a photographer it's all about the light and I was worried about the dark walls absorbing too much of it and the room being too dark to shoot in. But just two weeks into shooting in that bright white room and I knew it wasn't what I had been wanting so I'm back on the hunt for the best solution for those walls. To add some drama and depth and double as a backdrop. I'm open to a deep matte charcoal color but I haven't given up on the limewash as that texture stops me in my tracks everytime I see it.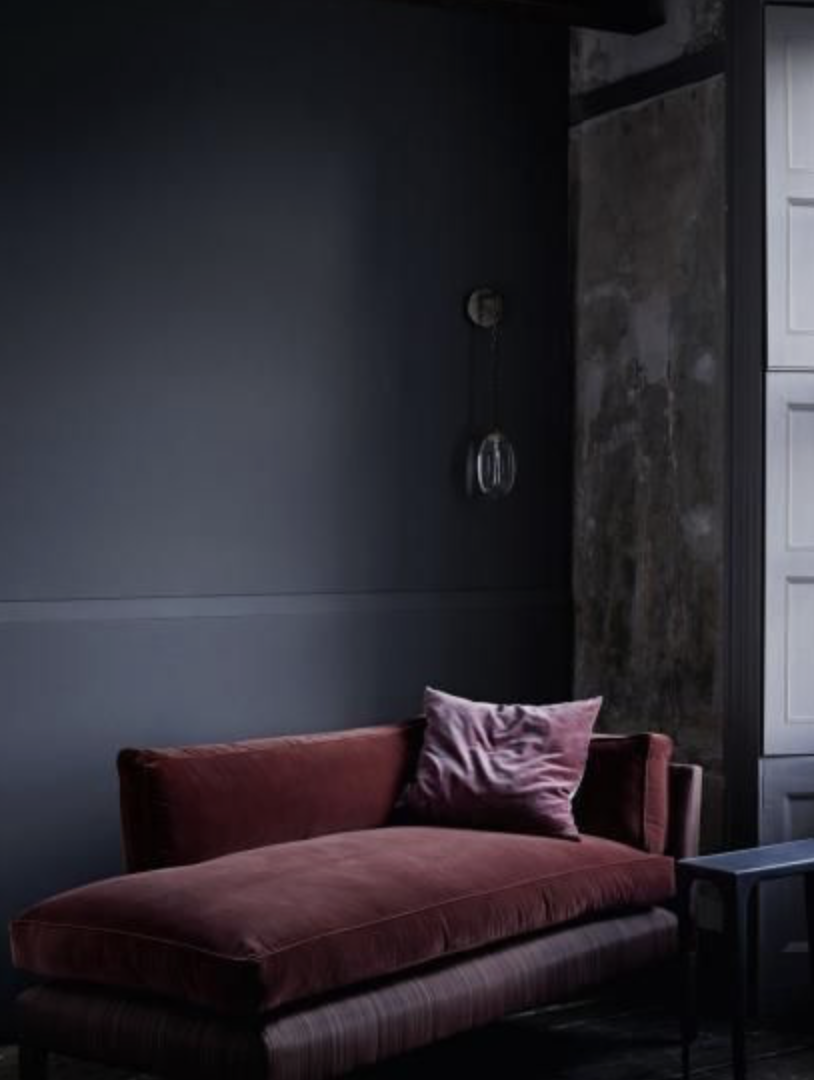 So the walls are to be continued….
As for the furniture I picked up a great wood hutch to hold my cameras and props in for 80 bucks on Facebook marketplace. Snagged a large white table from IKEA to get me by till I make the purchase on the brass tulip table from CB2. And just yesterday picked up a vintage velvet armchair straight from England also found on FB marketplace for an easy 60 bucks. I still have my eye on that Article chair though. Is it dreamy or what? But at a $699 price tag, it will have to wait.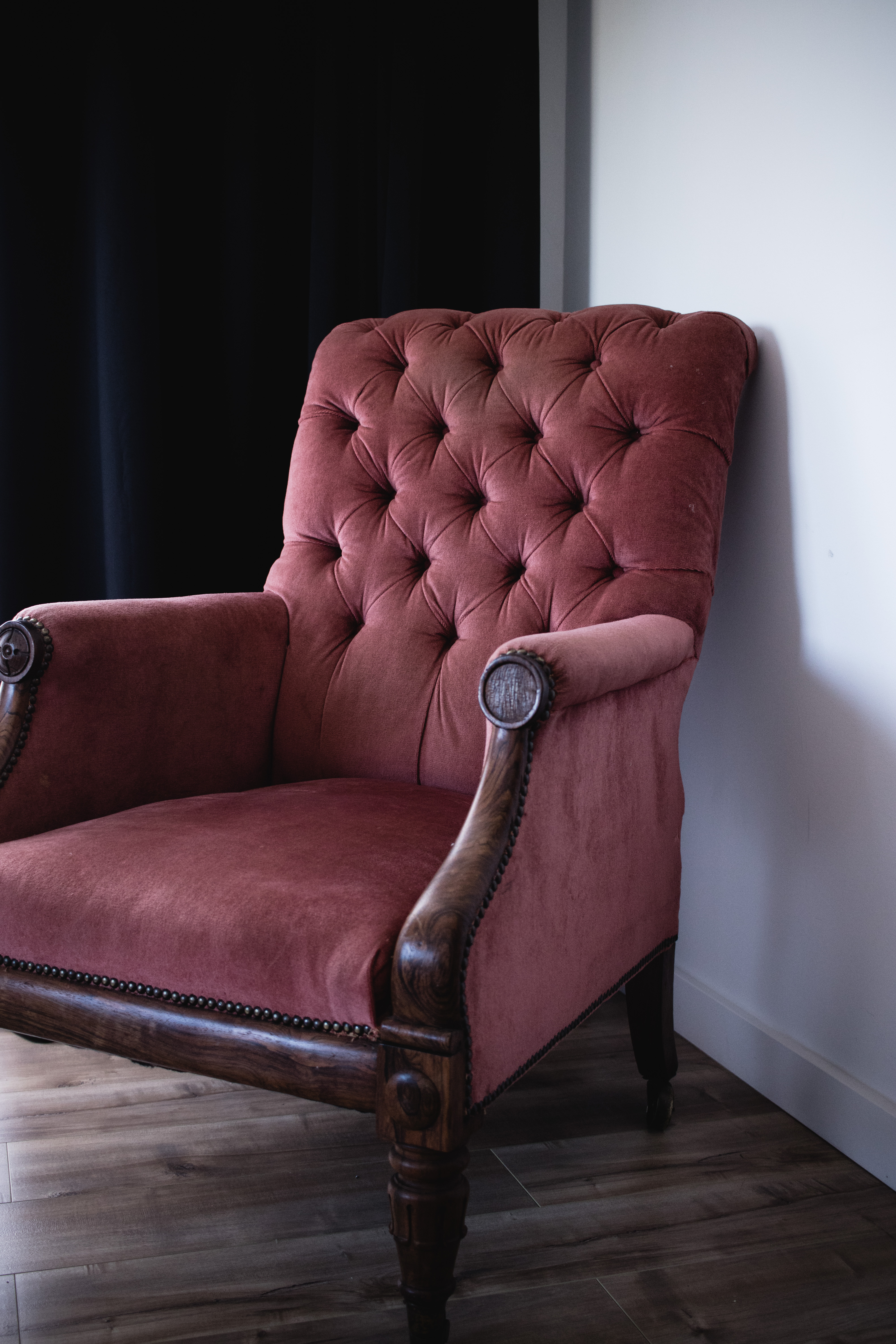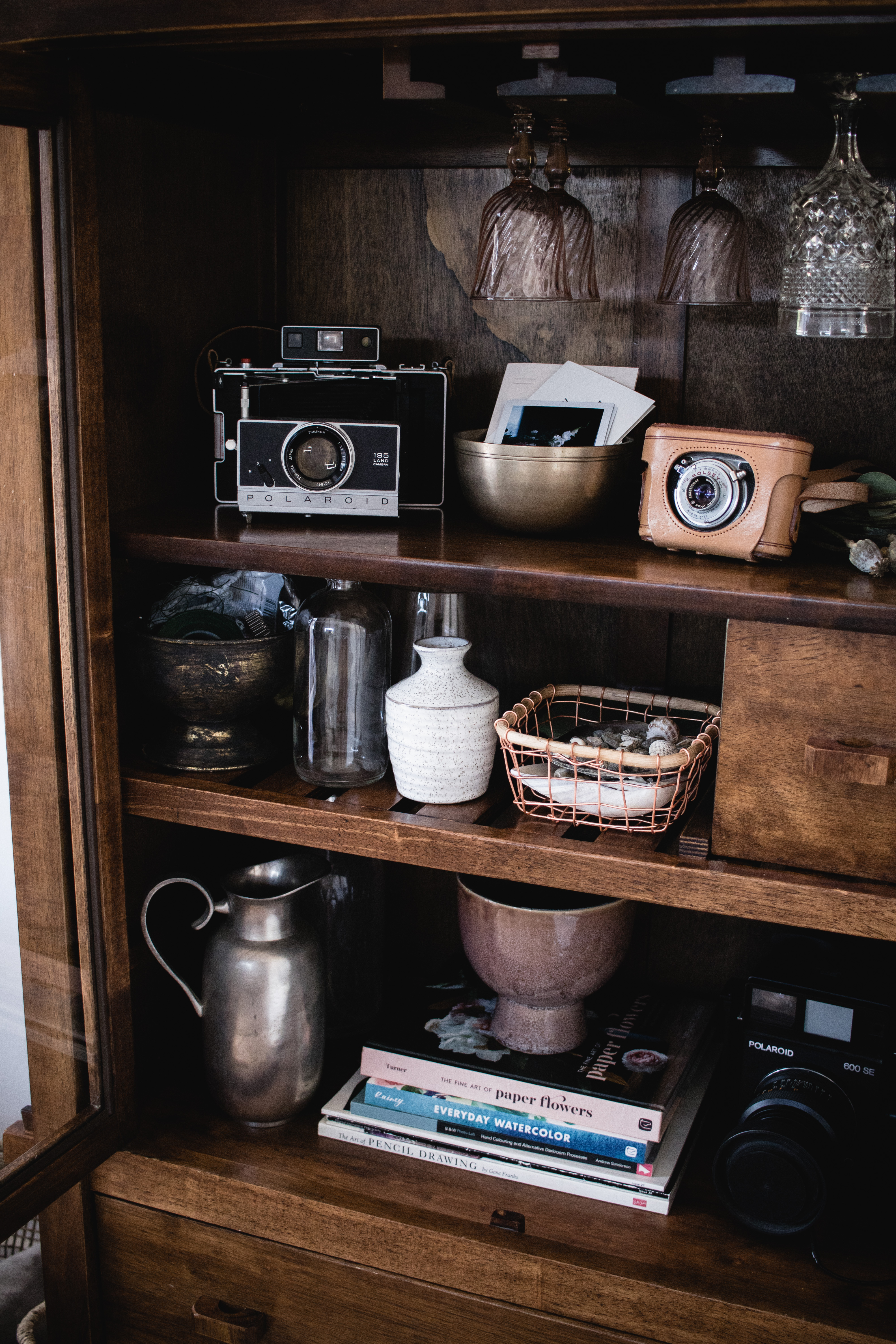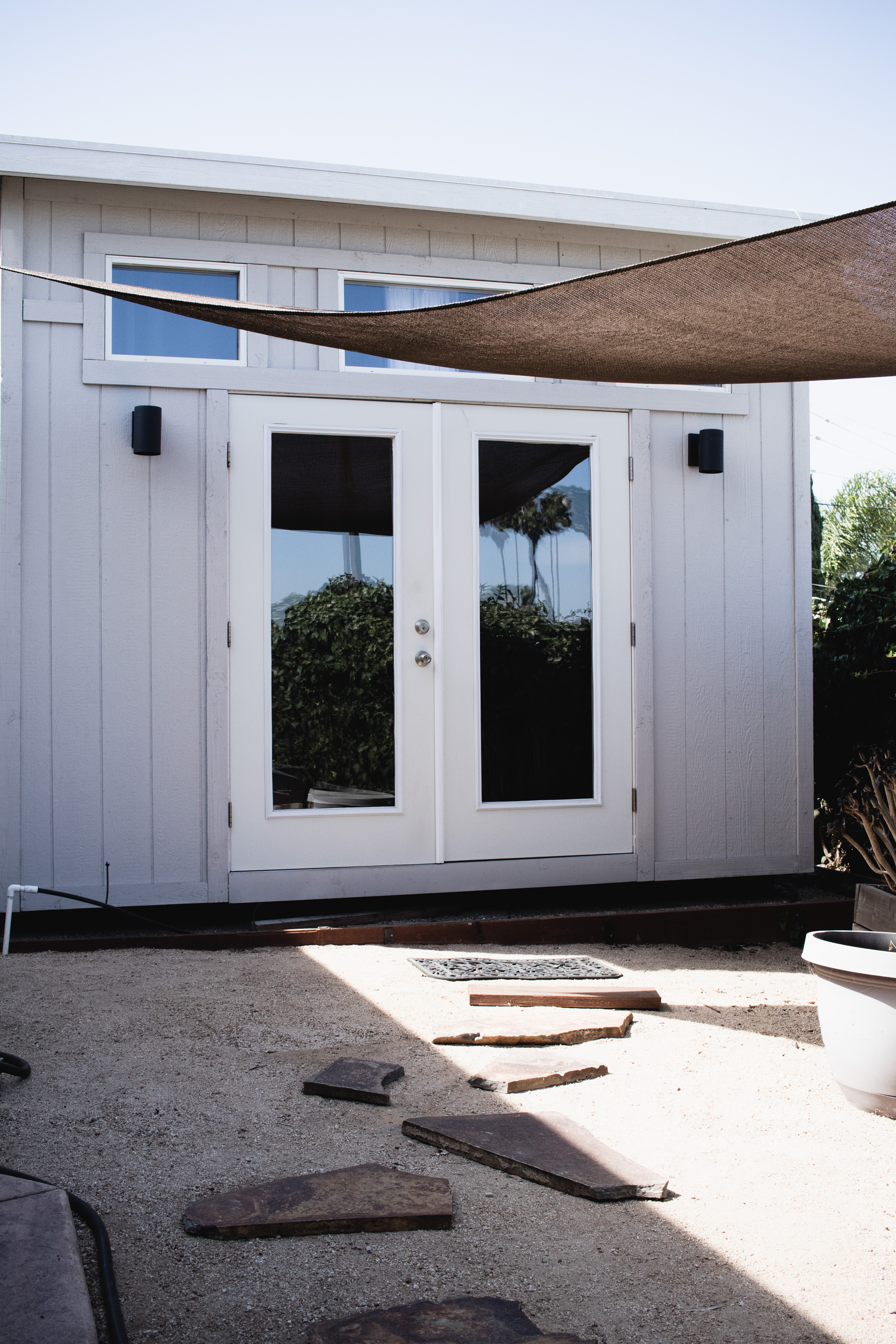 Far down the line, the plan is to add a small deck off of the double studio doors and landscape the very neglected side yard the studio resides in. How perfect would it be to actually have my own flower garden to cut from? For now, the space is functional and I really love my commute.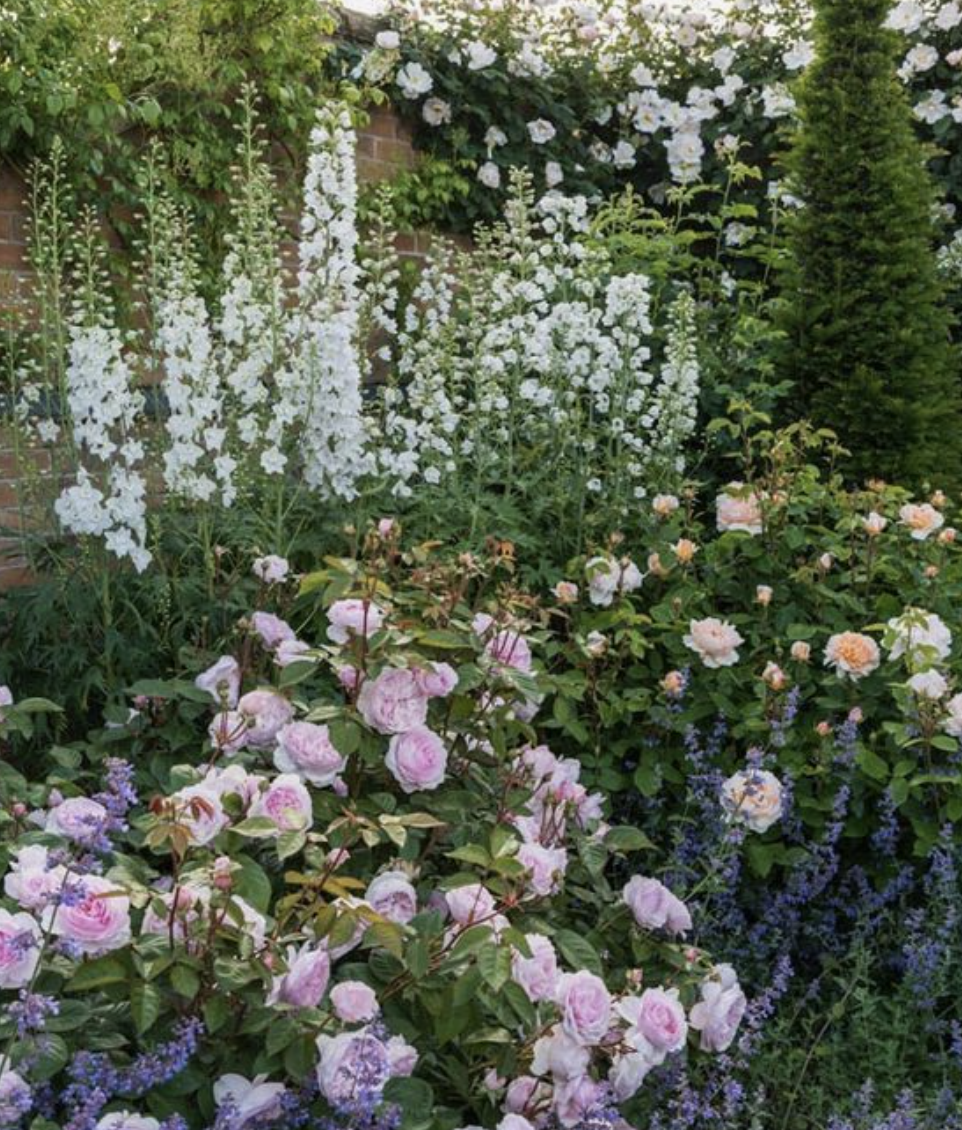 So anyway that's my good for now but not quite complete studio tour and design plan. I would love to know what you think. Should I go for the dark walls? Do you like the lime wash technique?
xx
Jennie
Image Sources // Limewash images via Bauwerk Color
SaveSave
SaveSave
SaveSave
SaveSave
SaveSave
SaveSave
SaveSave
SaveSave
SaveSave