Well we're in the home stretch! It's the final week of the One Room Challenge and our master bedroom is looking oh so good! A lot of little loose ends to tie up but I'm hopeful to pull this one off.
Some exciting projects this week. I started extending the wood slats up over the windows.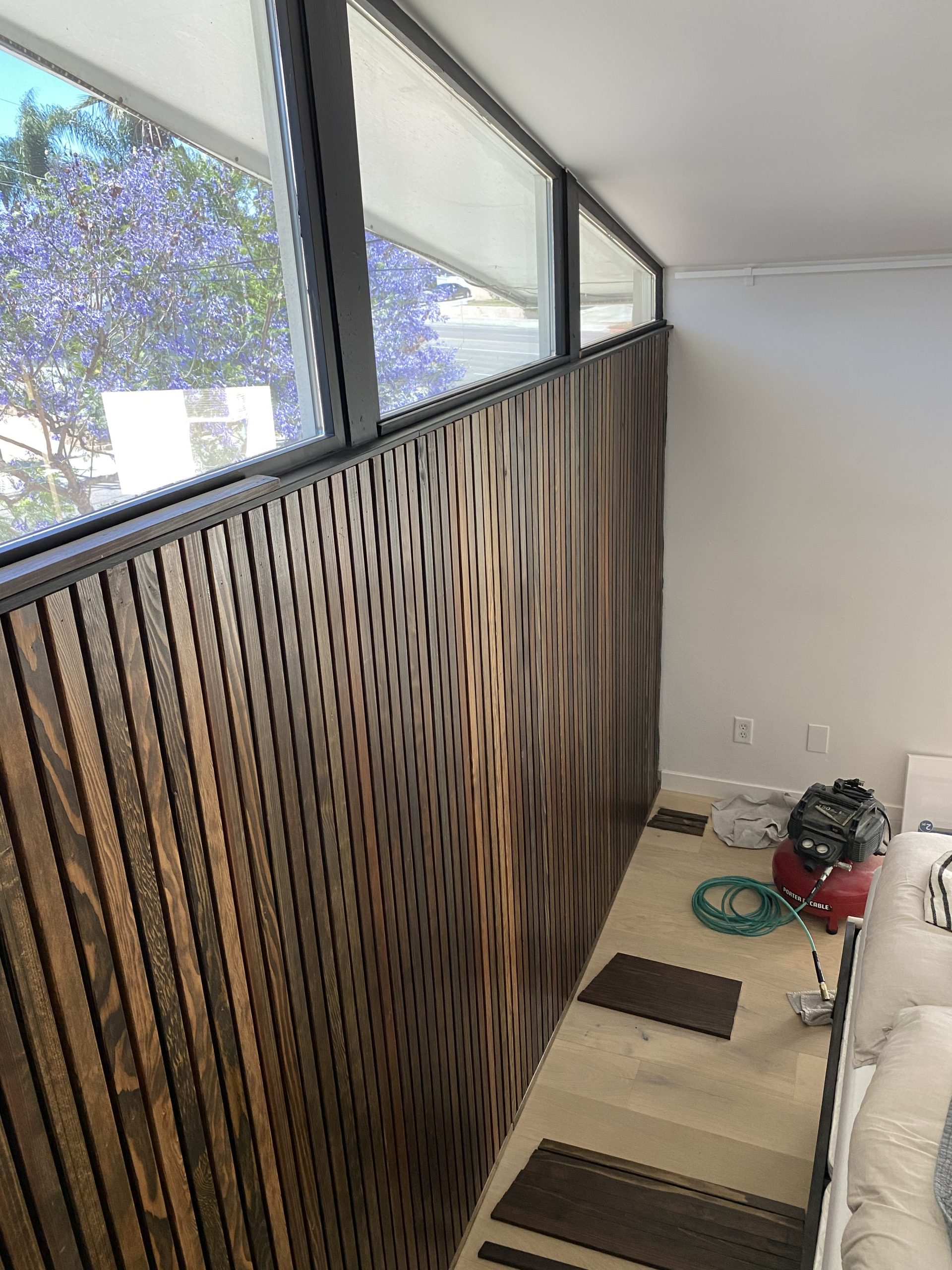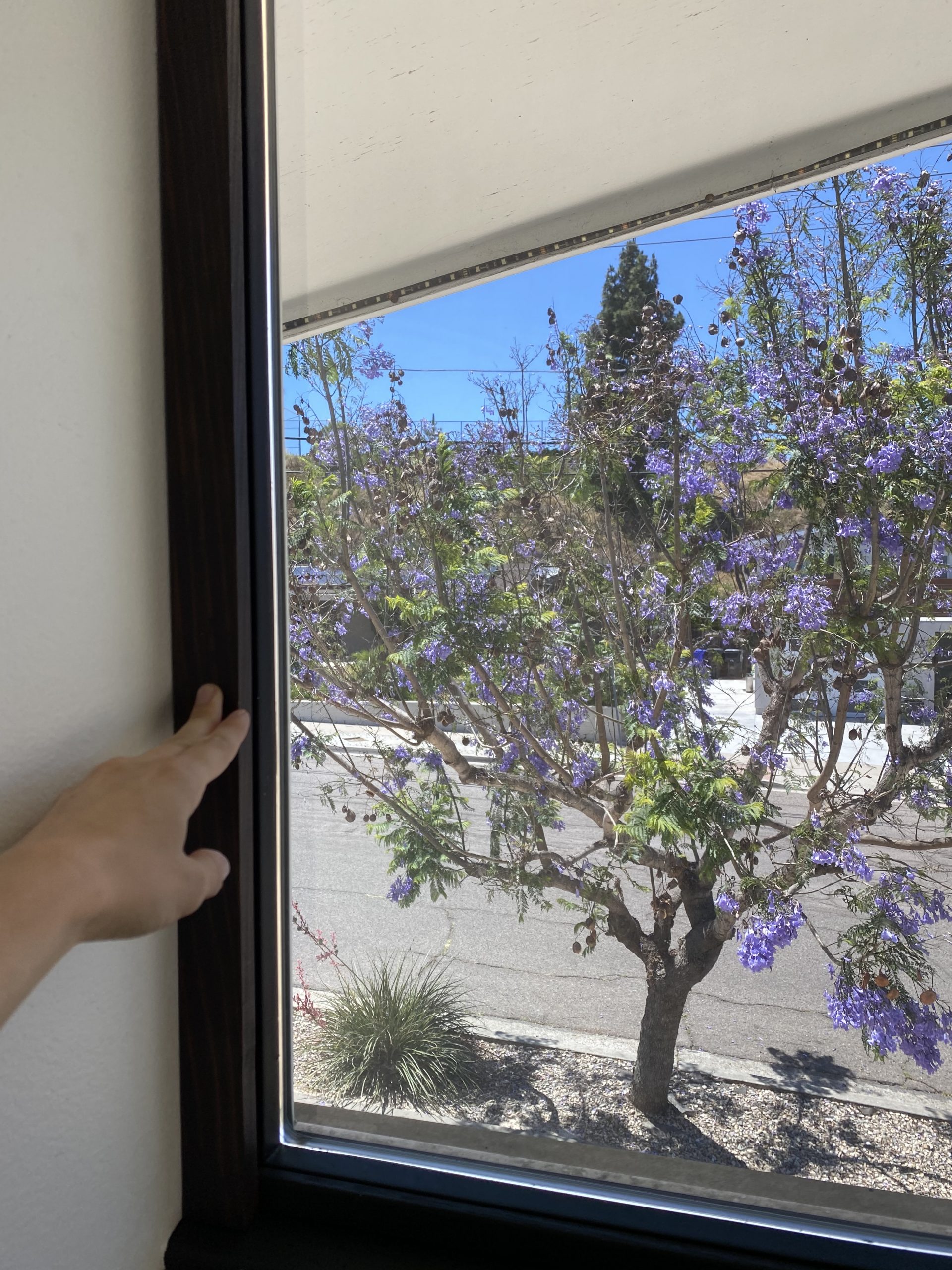 I love how it is looking and how the light peeks through. The angled cuts have actually been very soothing to get in the zone and cut and install. I've only had fragments of time to work on it so it's no surprise it will be a wall that takes me the whole challenge to complete. Completely worth it as I'm already obsessed with how it makes the room feel.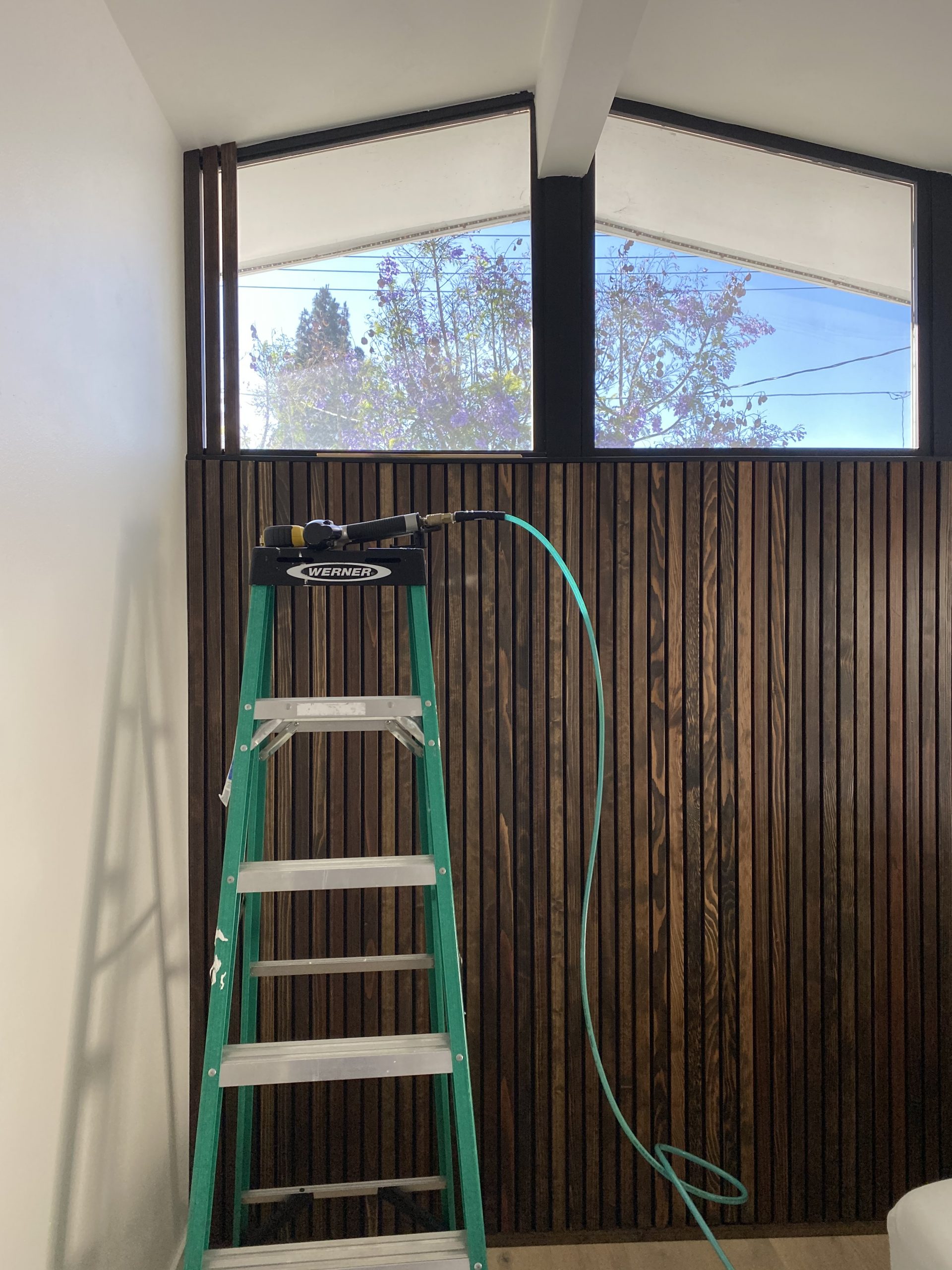 The highlight of the week was the arrival of the art prints I had ordered!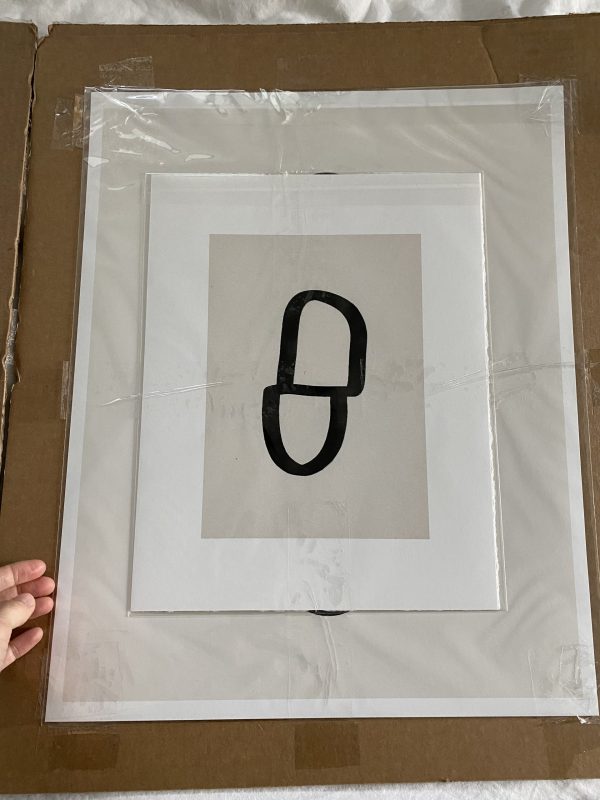 Gah, I just love this color palette. I went with downloadable prints off Etsy, I will write up a whole post on the art prints I chose and where I get them printed in the coming weeks. The detail and texture on them is so good.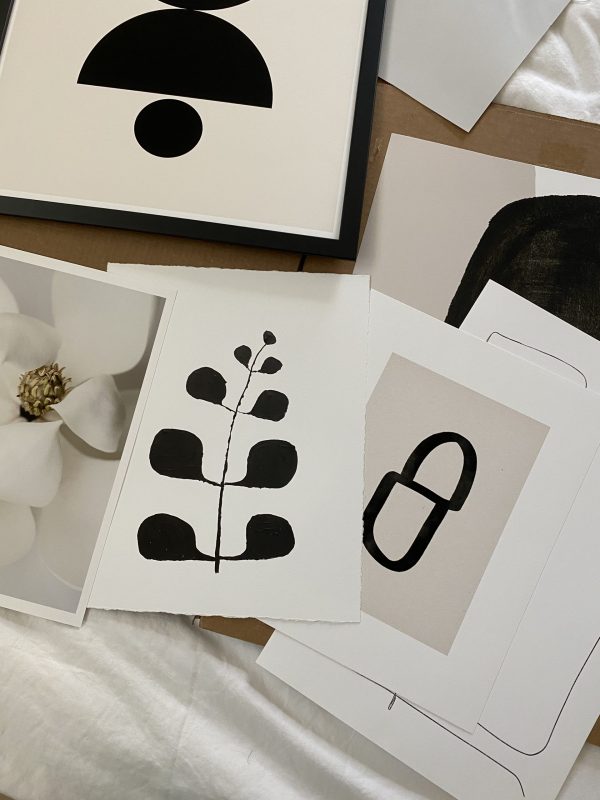 I even included one of my Magnolia prints from the Print Shop in the mix.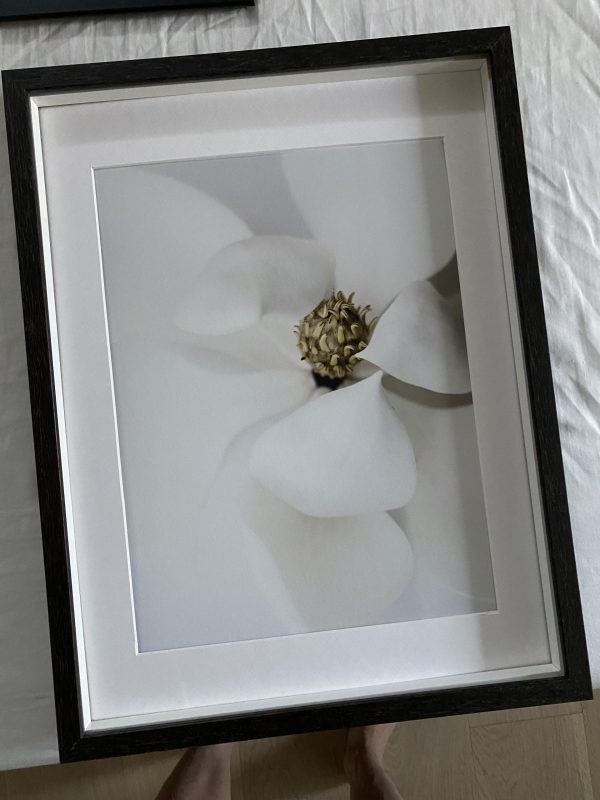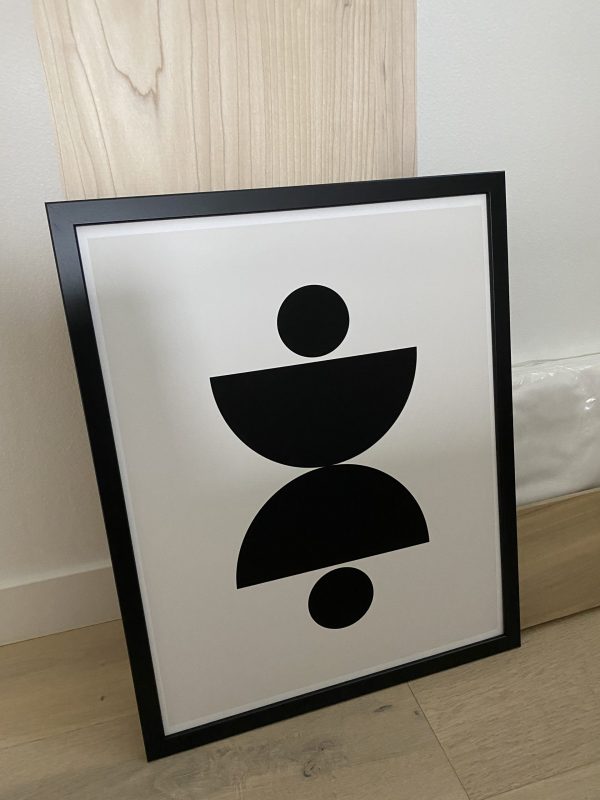 I used hanging options I had on hand. All the frames are from IKEA. With 7 prints it was a fairly simple layout. I used the bed as a way to map out how it would go on the wall. Since I want to draw your eye up I hung them slowly stepping up vertically.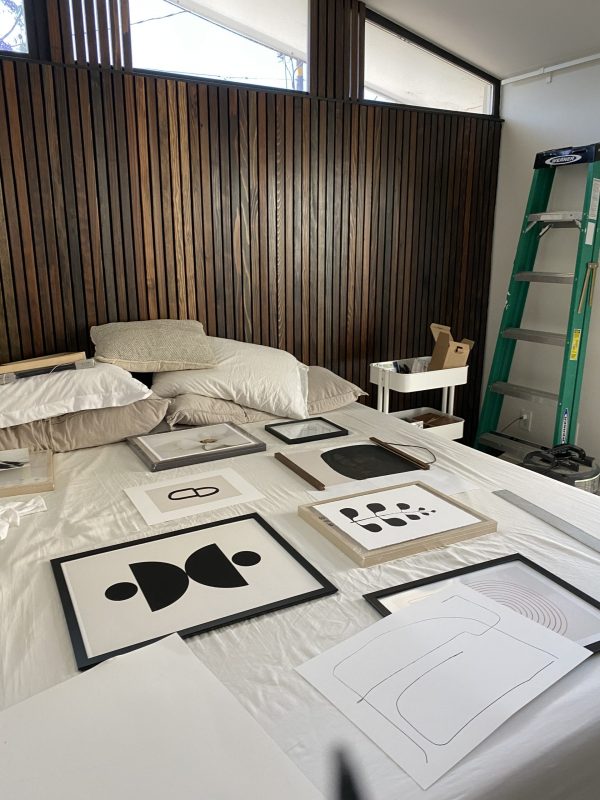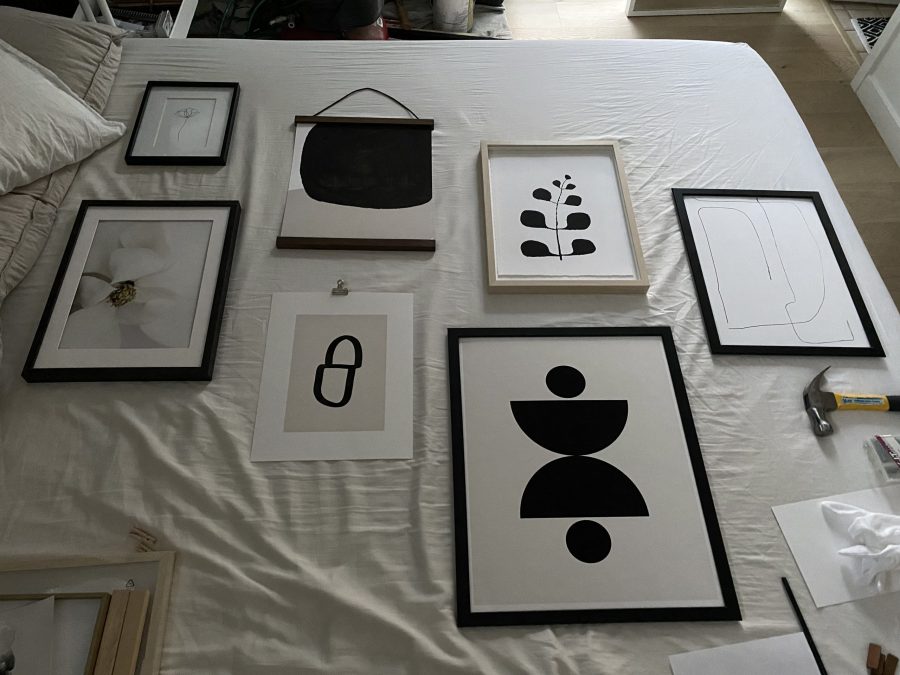 Another big project I tackled this week were the bedside tables. Now if you remember I had planned on making a similar version of the Ferm Living insert side table using white concrete and wood.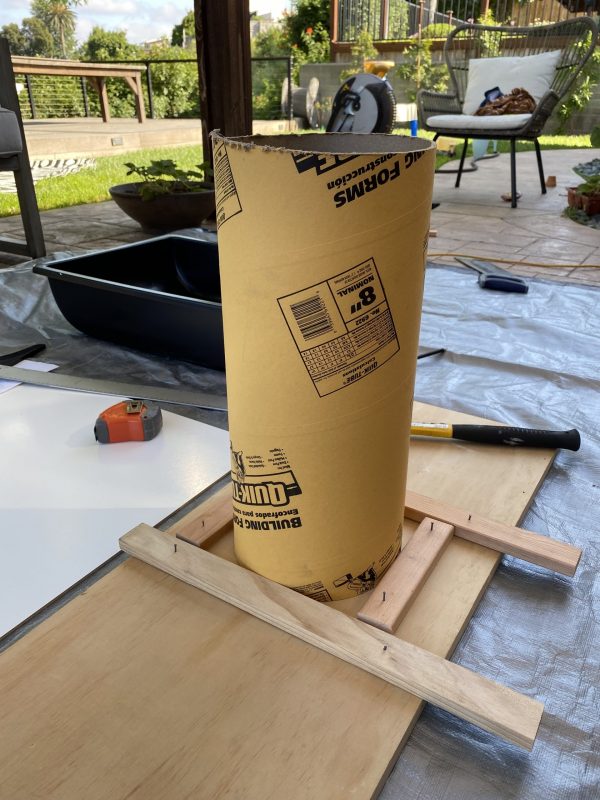 With all the other projects I took on the tables kept getting pushed out. As I sat down to finally get to working on the concrete bases I realized making concrete from scratch (not using quickrete) is a little more involved. Basically I needed double the amount of hours I had to put these together. So I started scouring the house for another option and I pulled together a wood background I had plastered and used as a photography background and some poplar wood.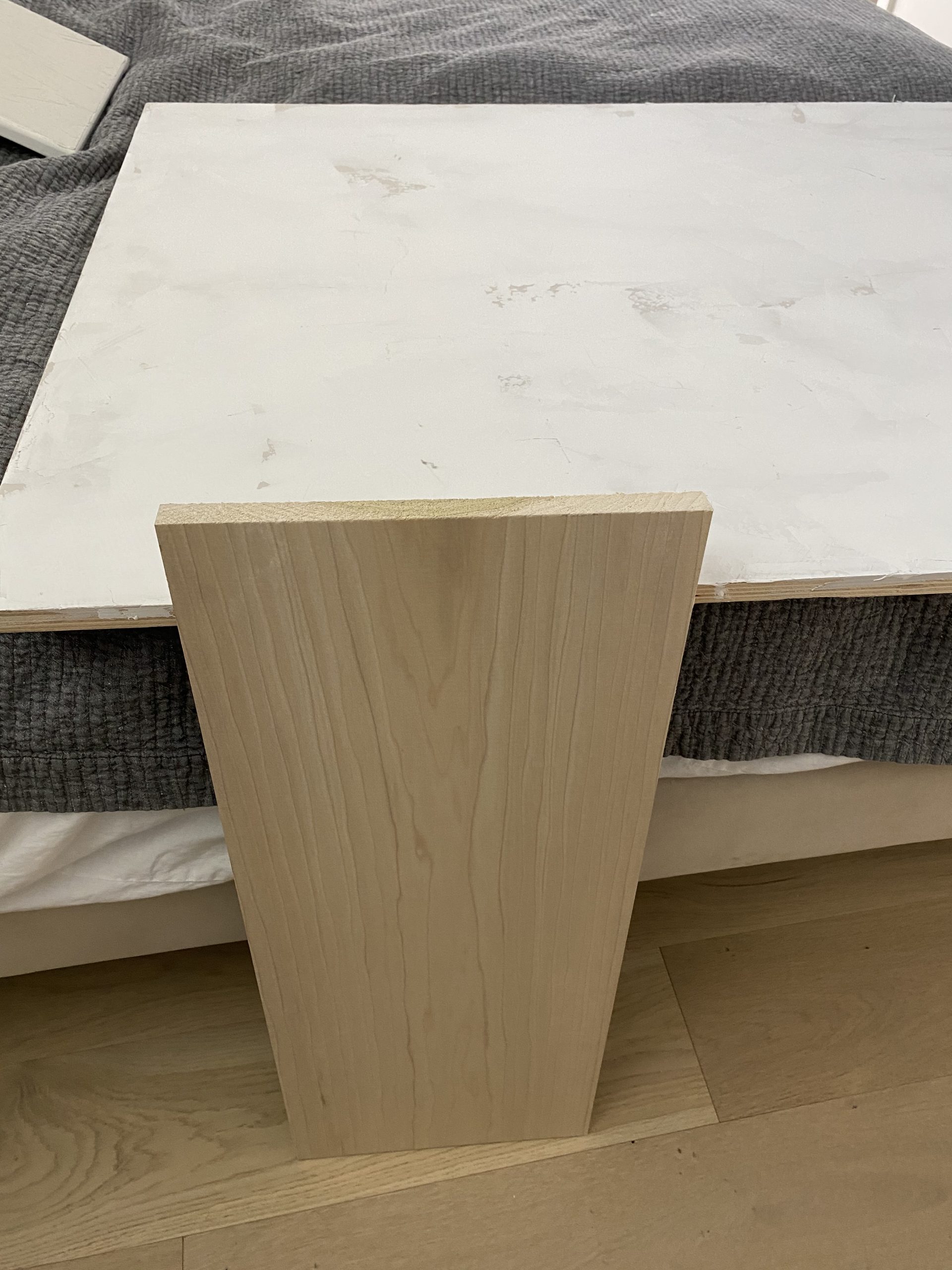 I thought the plaster piece with the texture could make a nice set of tops and I would use the poplar as table bases. I still liked the idea of an oval top but I wasn't in the mood to start the math on making a perfect eclipse shape to cut out. It was a process of working backwards. I don't have a router jig that makes circles but I do have a skil saw that cuts curves. In my search for materials around the house I was also looking for an oval shape I could use as a stencil to make life easier and that's when I spotted my sons race car track.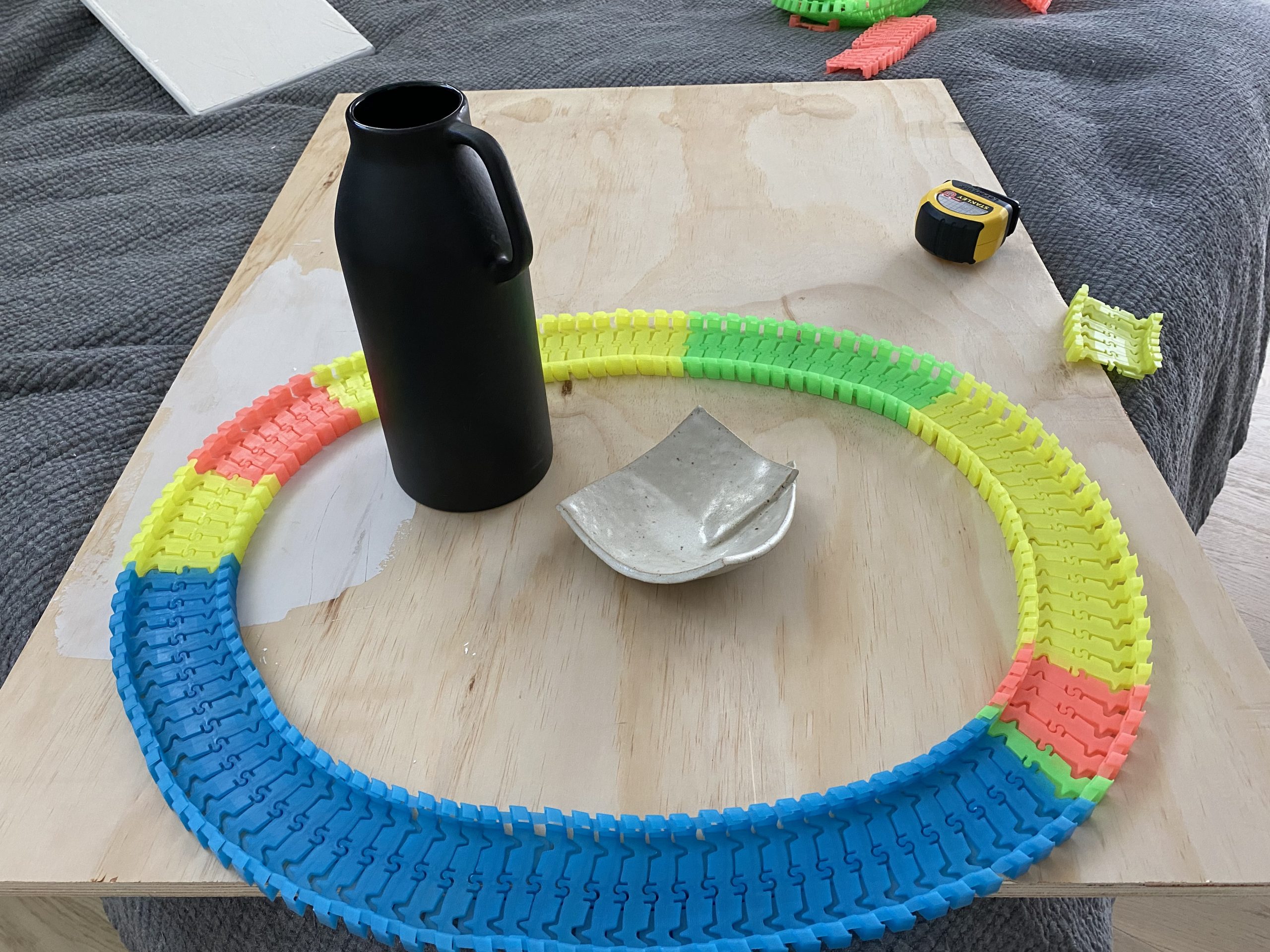 It sparked an idea! What if instead of an oval I create 2 unique kidney bean type shapes to add a little whimsy to the room. I have been loving all the chunky textures and curves in design at the moment. The track ended up working stellar as a way to trace an outline of the shapes on the larger piece of wood. The tops are roughly 20″ x 13″ x 3/4″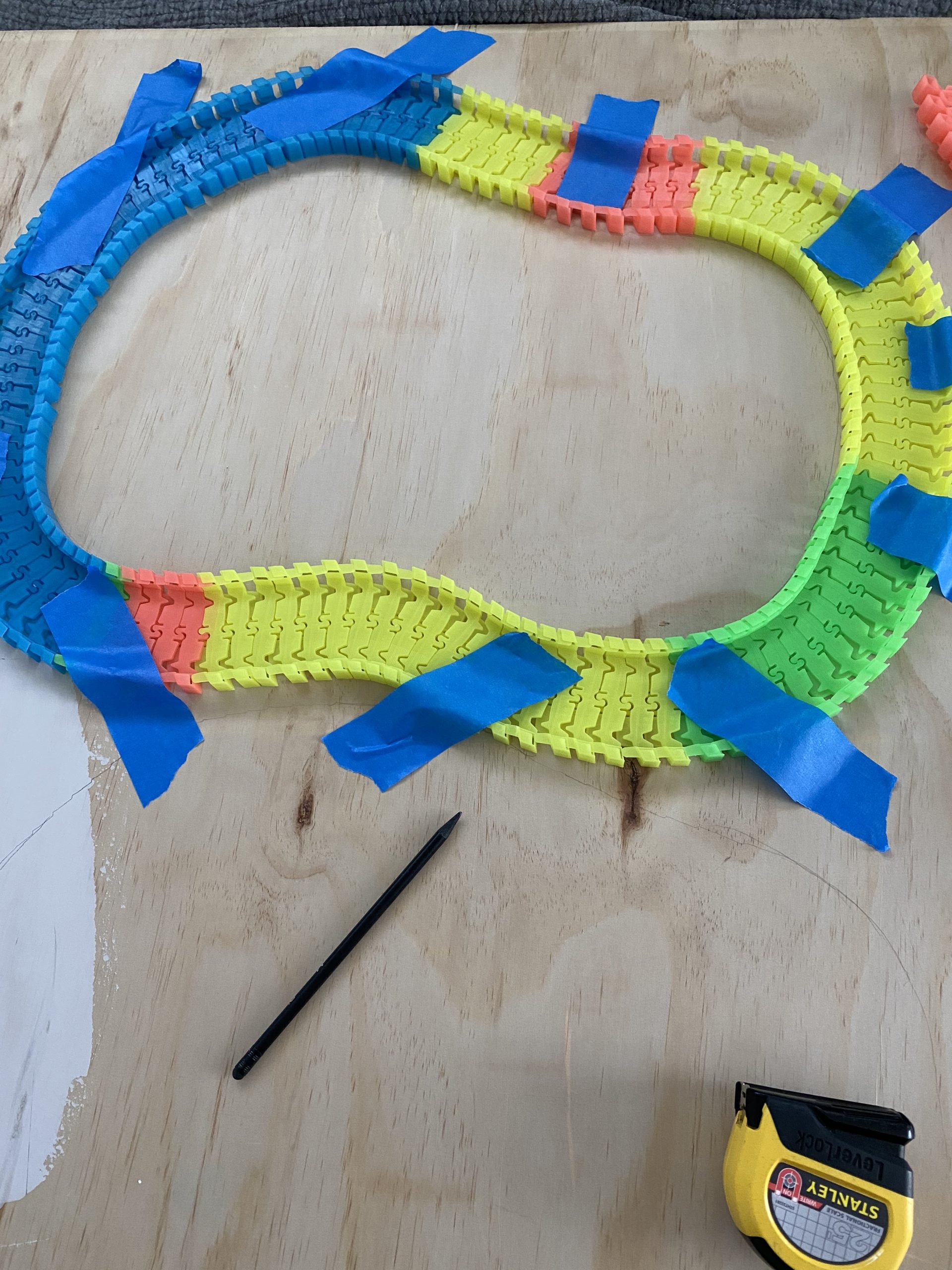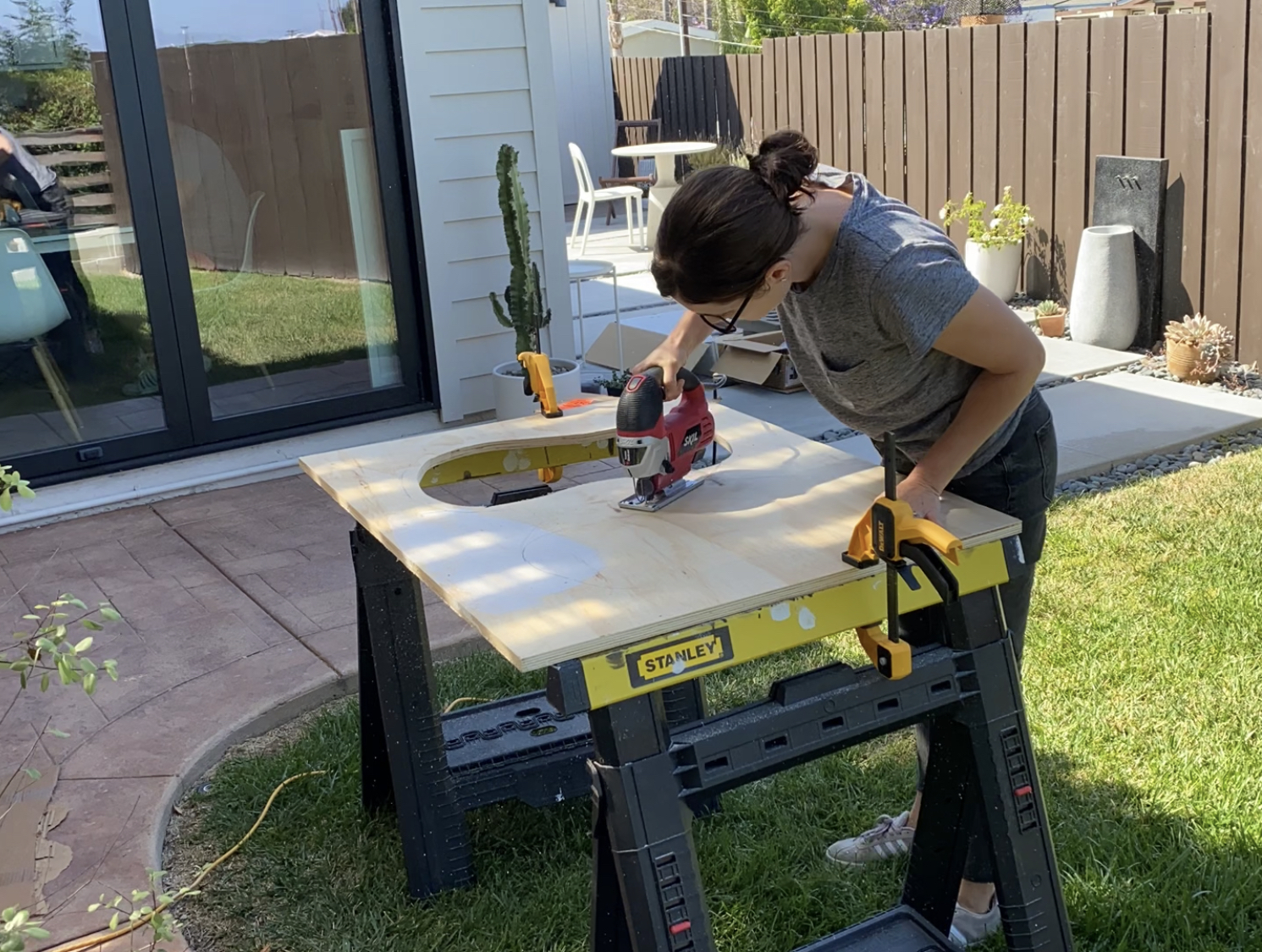 So easy! The plaster I had done previously was one layer of Portola Paints in Patagonia and the top layer in Shining. For the tables I will seal with a clear spray poly to protect them.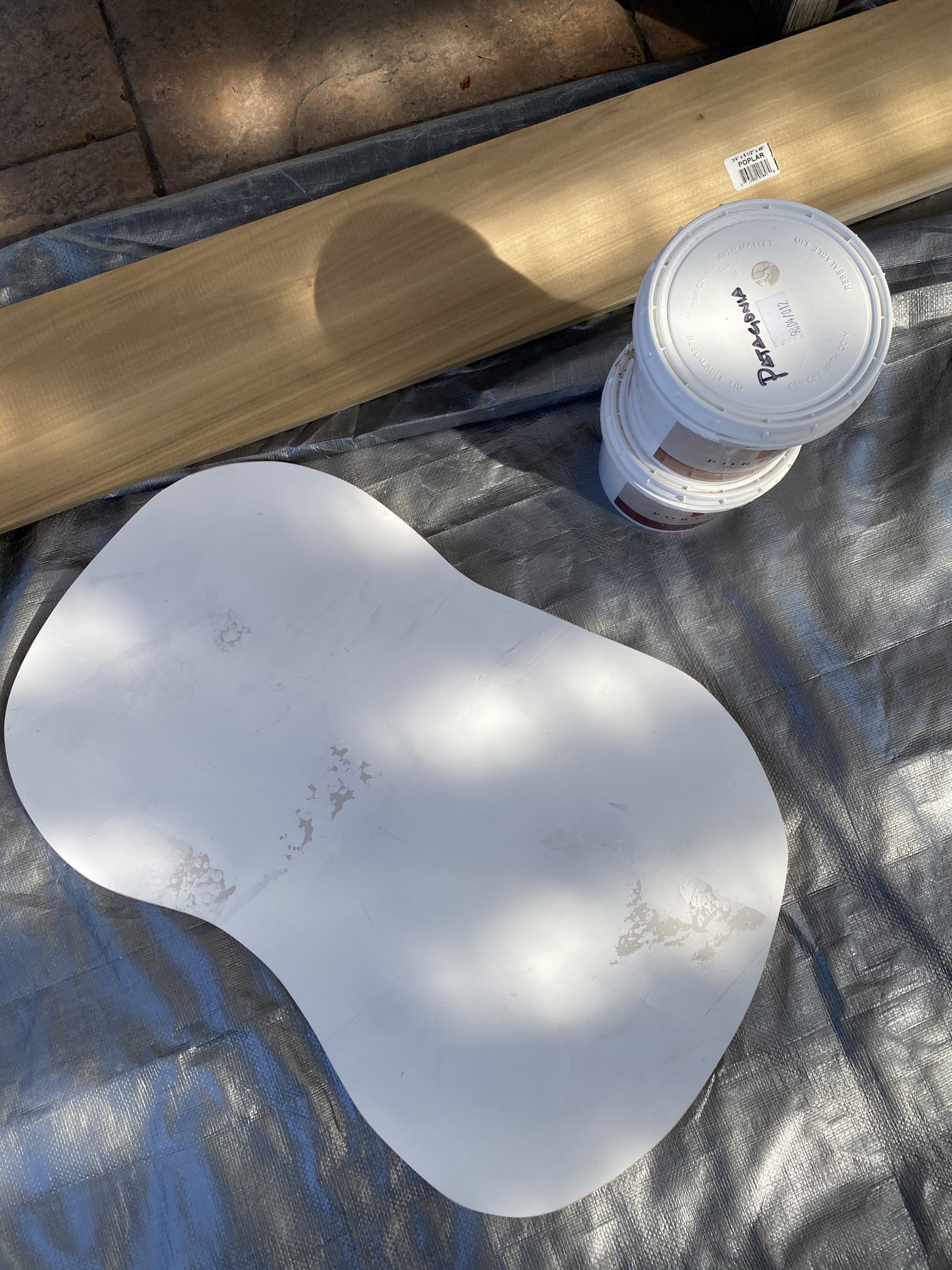 The bases we secured using pocket holes to conceal them. It took some tweaking to find a design that was stable with 2-3 small legs.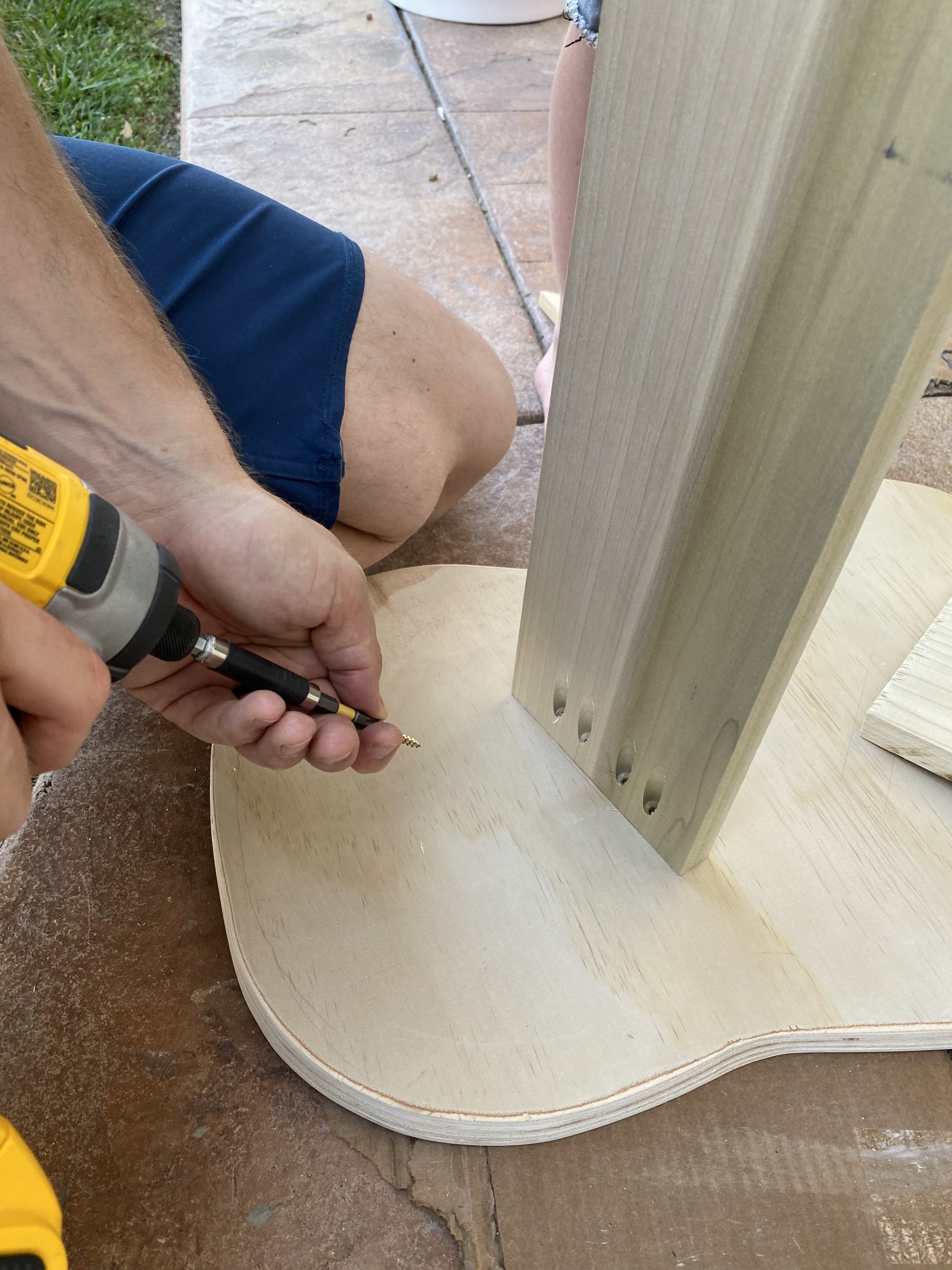 I'm so happy with what we were able to throw together in a short amount of time! Those curves get me every time. Here's a sneak peek, but you'll have to wait til next week for their full reveal along with the room!! Just 6 more days!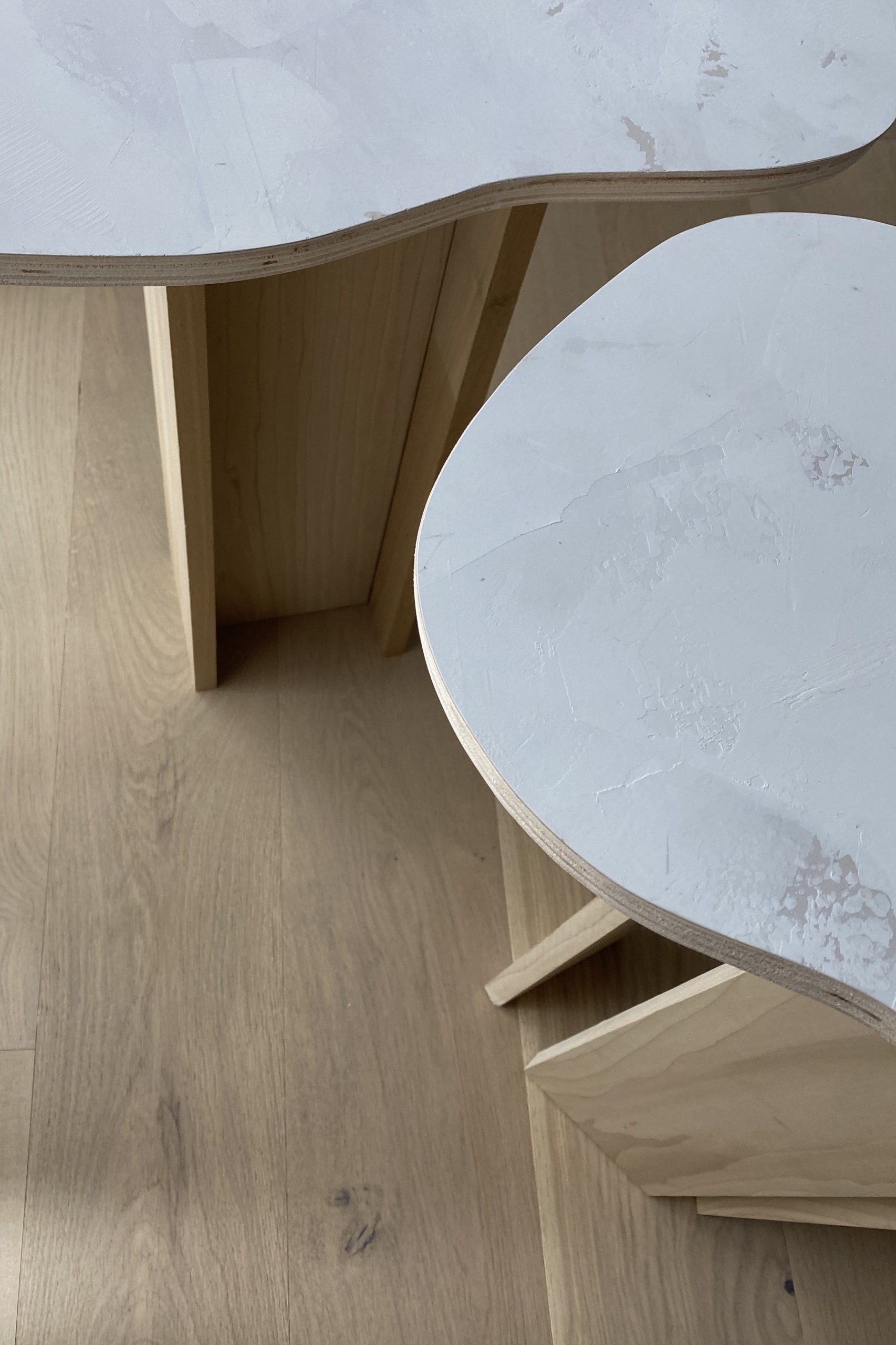 I still need to finish making the overhead pendant and install the lighting, finish the wood on the windows, add some decor, and finalize the closet a bit. We're sooooo close, this week I'm going to sneak in time wherever I can to complete it. There may be some late nights working after the kids are in bed.
I can't wait to see you back here for the final reveal! Be sure to check out the other guest participants of this Spring's One Room Challenge for lots more inspiration.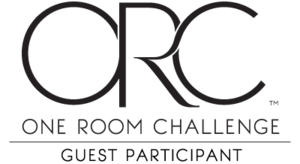 See ya next week for the BIG reveal!
xx Jennie