I have a favorite pastime and that is browsing homes on Redfin. I'm obsessed with seeing the inside of homes and dreaming up how I would design them. A few nights ago while browsing I came across a Spanish style home with a gorgeous central beehive style fireplace that connected with all the rooms. The house was selling in a great price point, was a total fixer upper (just my style), and was in an area we would consider buying. We immediately texted our agent to see if we could view it the next day. But that is where my love story with this home sadly ended. When our agent got a hold of the sellers agent they said the owner was choosing one of the many offers they received that day. We even asked to see it anyway as I just couldn't get it out of my mind and I thought well maybe it has a musty old smell or something that would make me realize it wasn't the home for us. Turns out 60+ people had toured it in just a couple days so understandably they didn't want one more. So even though that home won't be making it into our lives I definitely can't get that fireplace out of my mind and have been keeping my eye out for a property with the same style.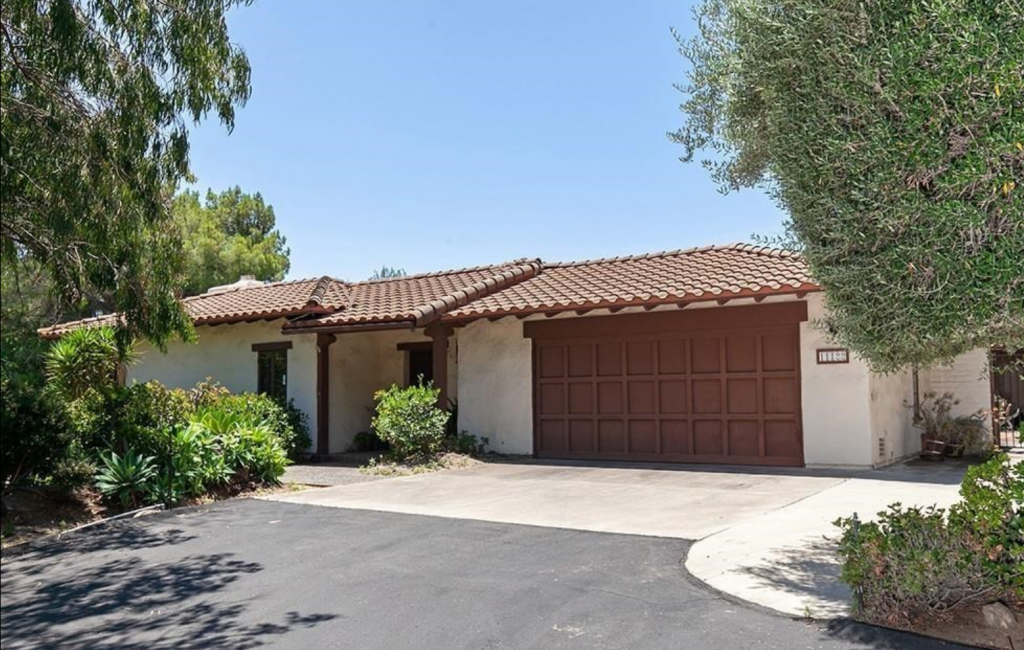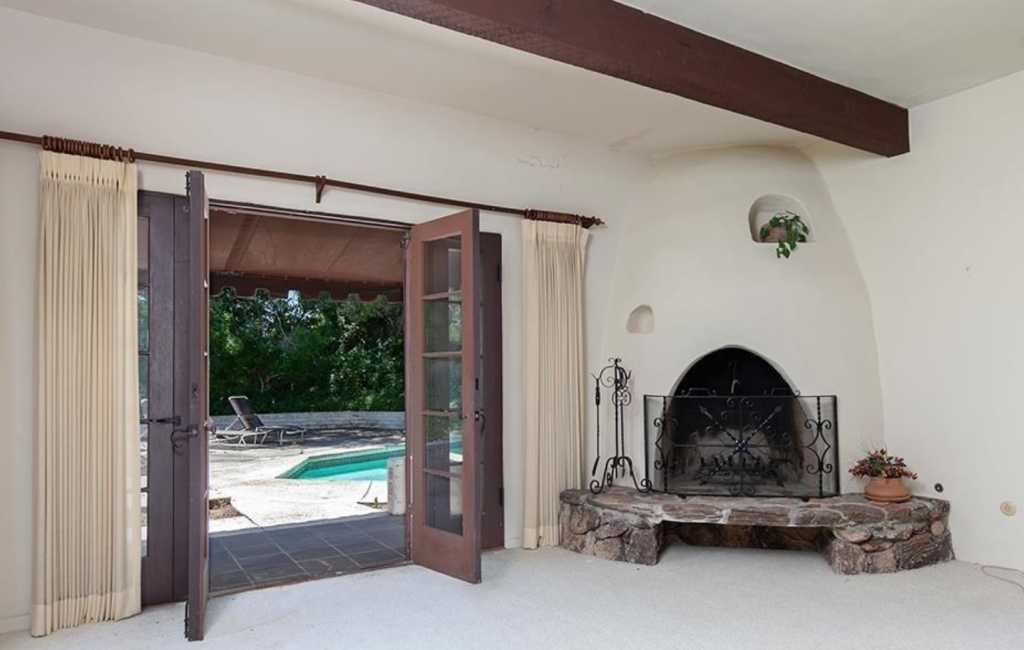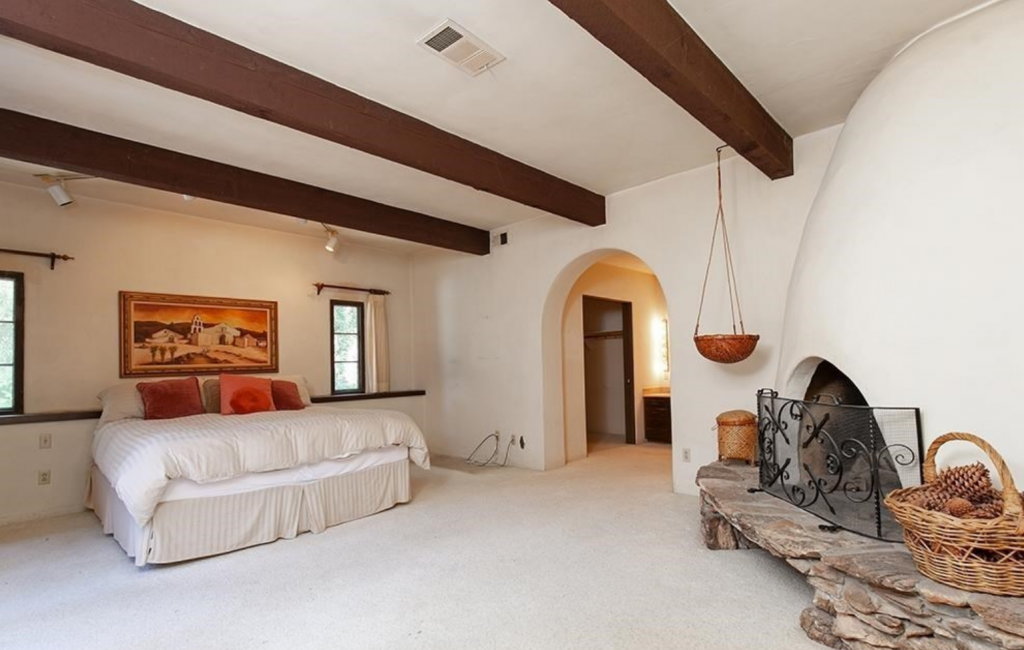 This style of fireplace goes by a few different names; beehive, adobe, and pueblo to name a few. But Kiva is the more traditional name. Kiva fireplaces originated from the Southwest regions and were characteristically in southwestern homes. The smooth lines and stucco finish creates such a nice conversation corner. I especially love when it is the central hub of the home and can be seen in every room. They are great for indoors and outdoors and although they are more known in a desert or Southwest setting I think they fit nicely in other styles as well. I've rounded up some of my favorite beehive style fireplaces below.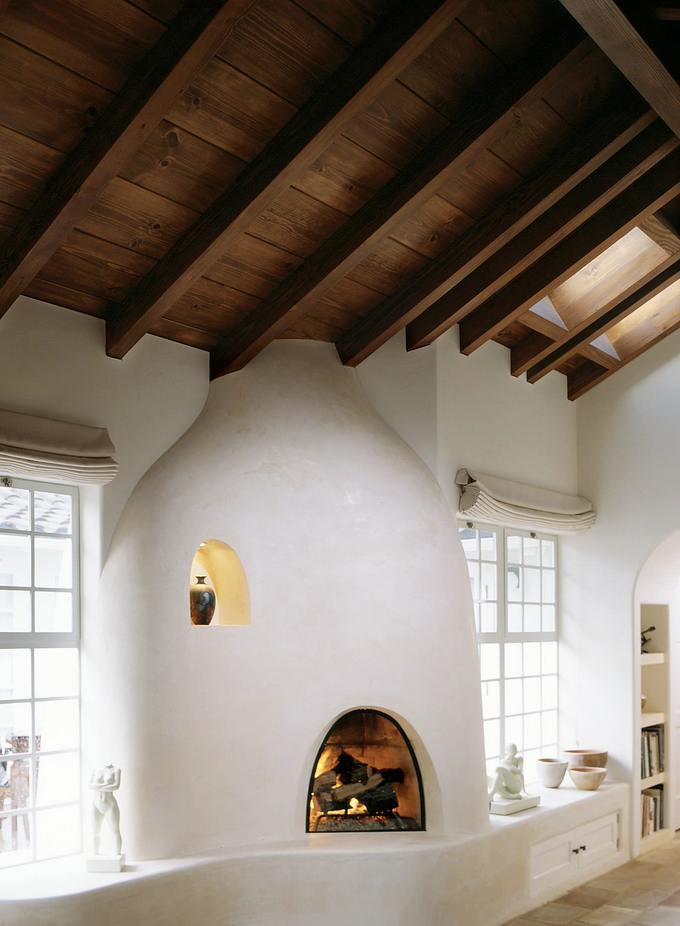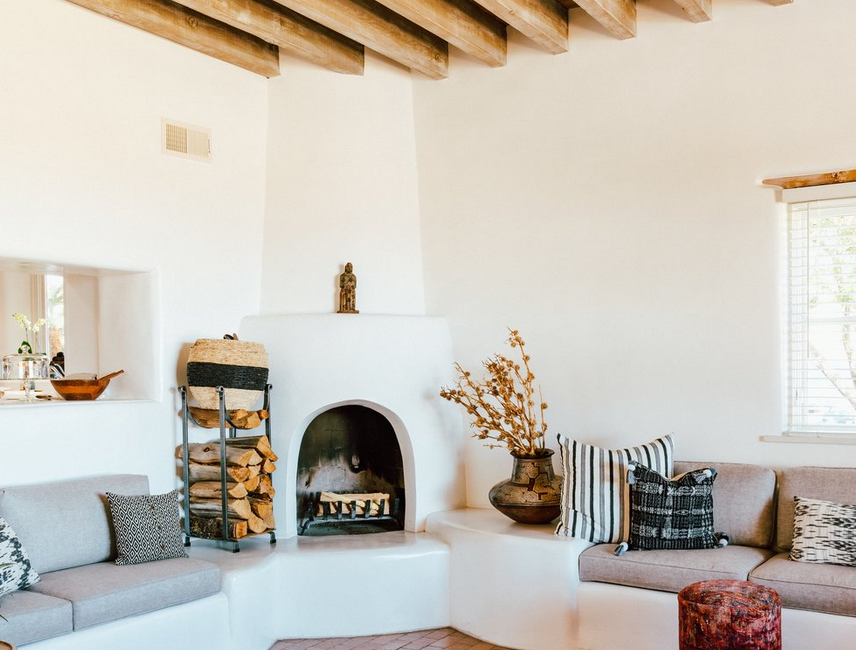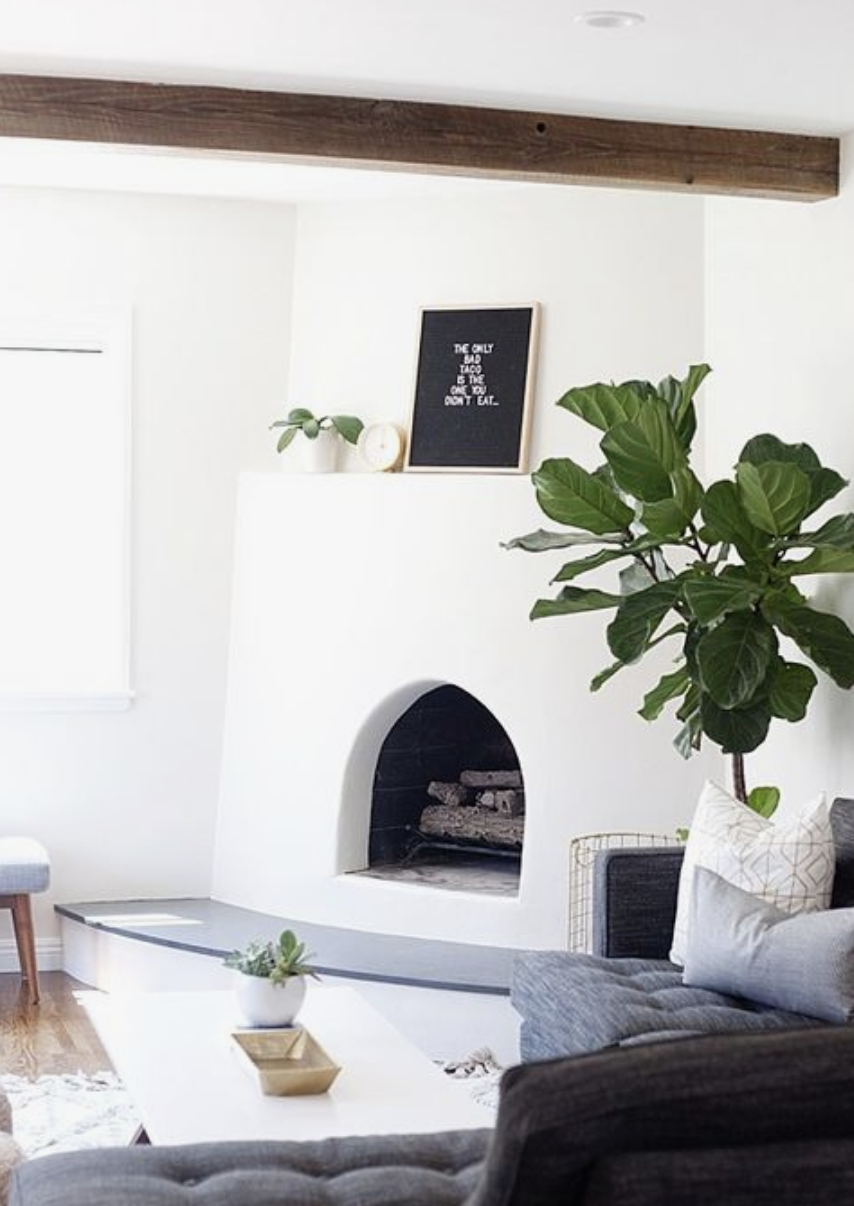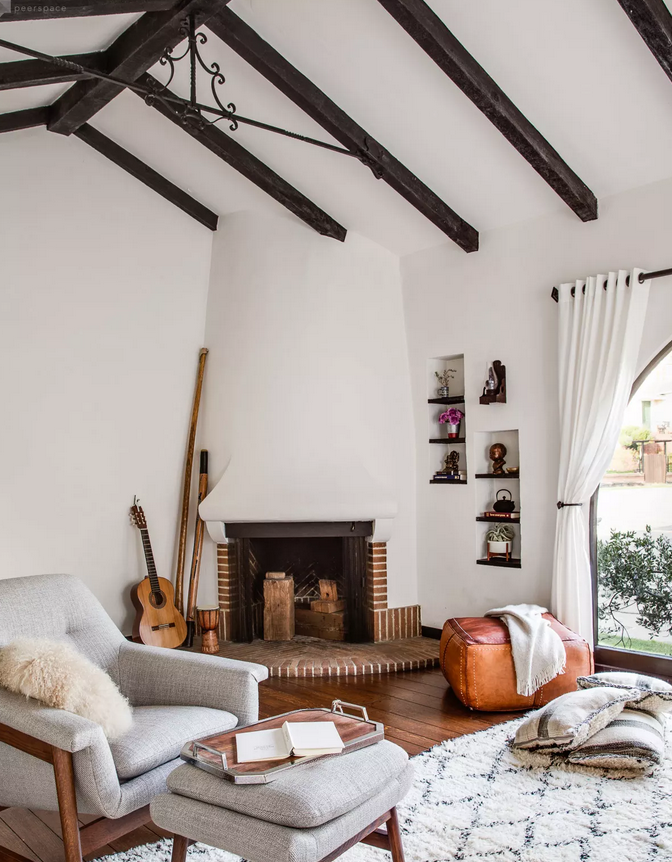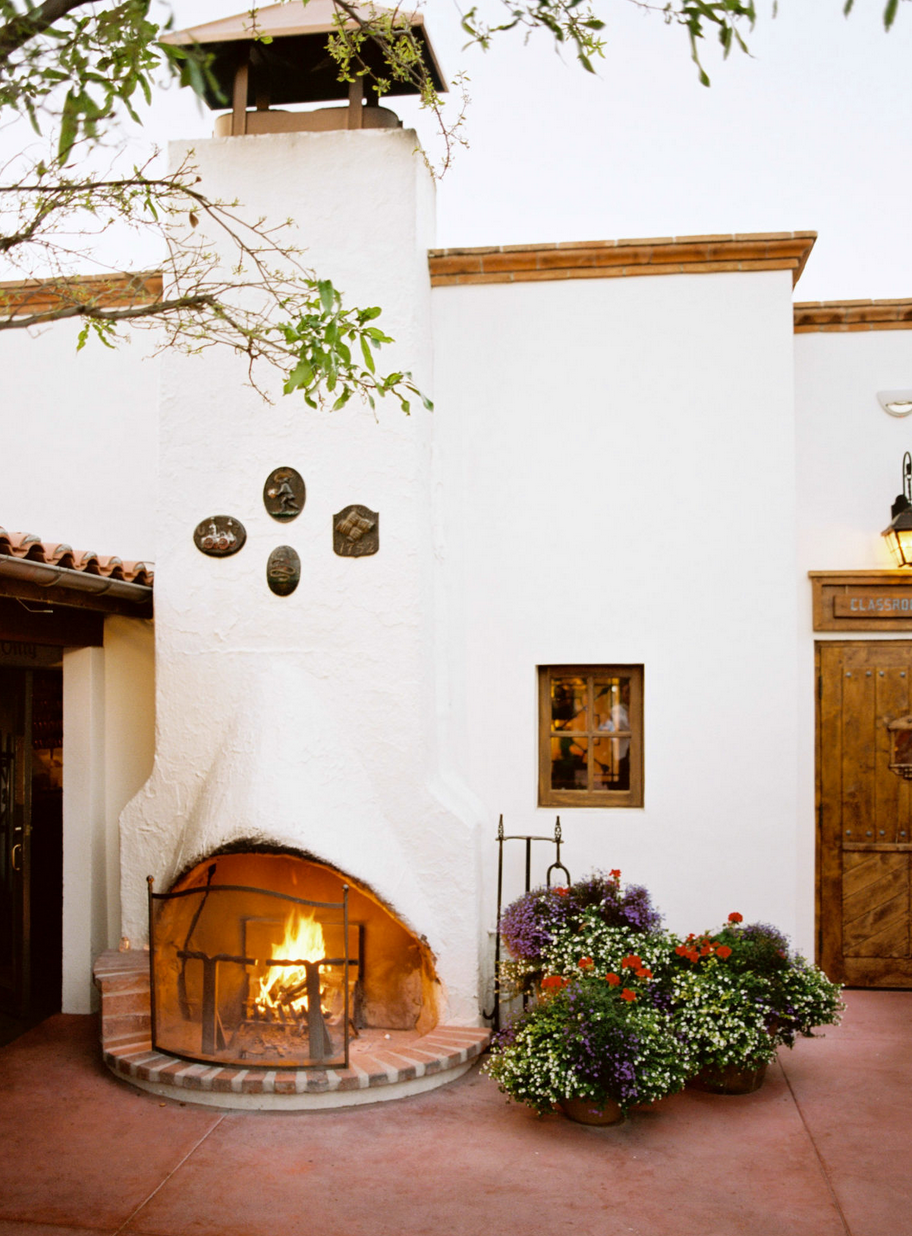 Images 1-3 | 4 | 5 | 6 | 7 | 8
If you want to see more of my house shopping adventures check out my video updates and subscribe for more!