I just finished up this coffee table build at my new workshop! I am a furniture maker novice, very early in my journey and I gotta say I am surprised by my capacity to embrace imperfections in my builds. I would definitely call myself a perfectionist in every other aspect of my life. So it has been freeing and super enjoyable to dream up a design and build it to the best of my ability knowing that with time they will get better. Isn't that what creative freedom should be all about?
This table was loosely inspired by the jelly bean table from CB2. I loved the smooth edges and organic shape but the dimensions didn't work for our space. Too high and too short. I also wanted to try making a lightweight version that we could move out of the way easily. The overall finished table height is 13″ to line up with our low sofa.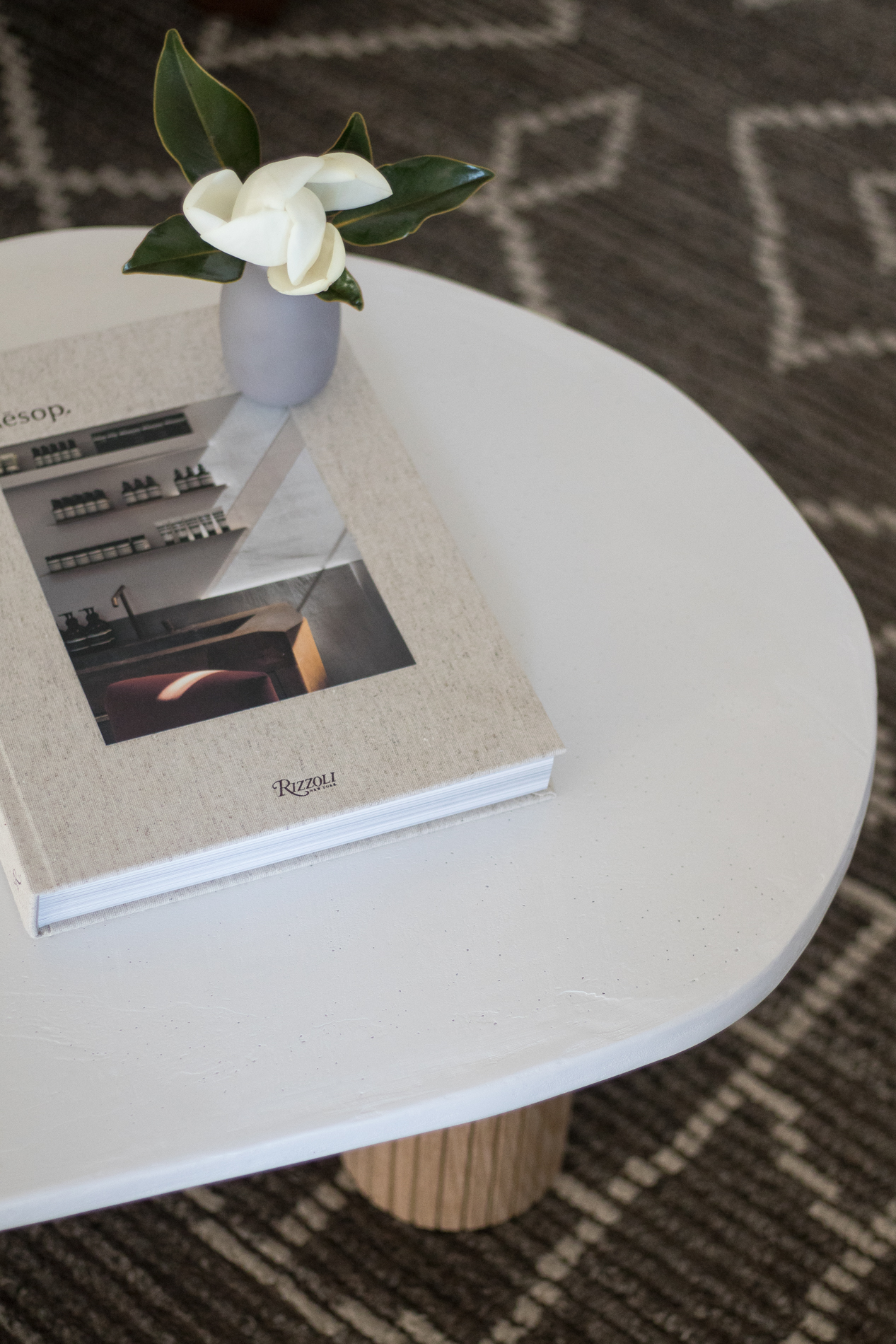 For the top, I started with a 2′ x 4′ piece of MDF board. Hand drew a kidney bean shape and cut it out with a jig saw. I planned to router the edges but it was out of commission so I used a sander instead to smooth the edge. I primed the board before applying the concrete finish. I had a white feather light concrete material on hand from redoing our fireplace that I used as the top finish to give a concrete textured look without the weight. It doesn't trick you into thinking it's actual poured concrete but gives a nice textured finish. I mixed it to package directions and applied it with a small trowel and smoothed out with a magic trowel traditionally used for drywall. It worked well. After 2 coats dried and cured I did a light sand between and at the end to smooth out any ridges.  I sealed the top with a clear medium gloss sealer. So far it is holding up really well against the family use.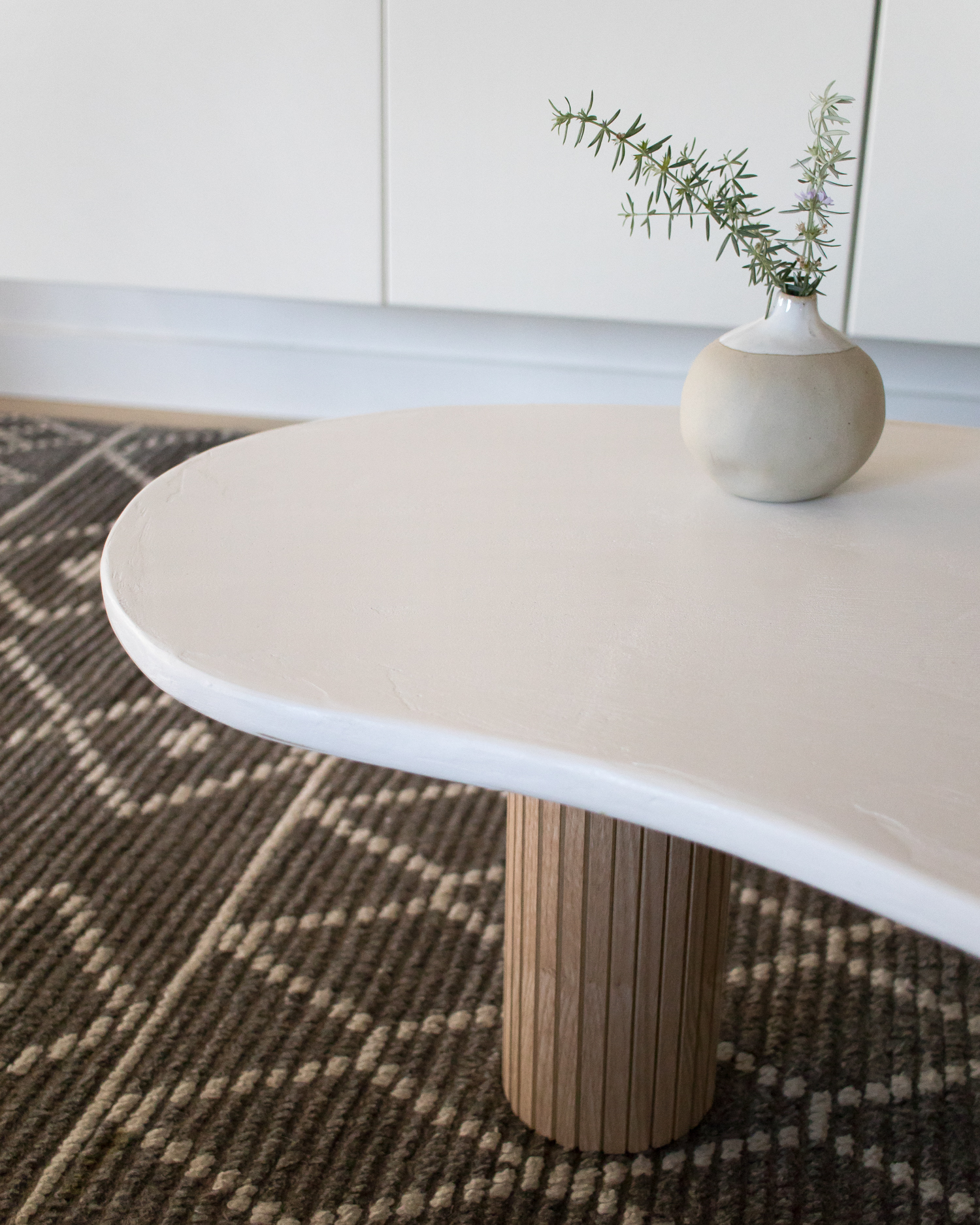 For the legs I have been loving all things wood slats and tambor material gives me heart eyes for days. Tambor has traditionally been used for cabinetry but I am loving it incorporated into furniture making. I purchased this material that I found at Home Depot and chopped it down with a miter saw  to 12″ height. The width can be easily scored with a knife to shorten. I did a light sand and one coat of rub on oil to protect the wood. I wanted a 3 leg, low table so I went with a thick PVC pipe in a 4″ diameter as the leg base and glued and wrapped the tambor material around it. I used construction adhesive to attach the legs to the top and after curing overnight it it solid.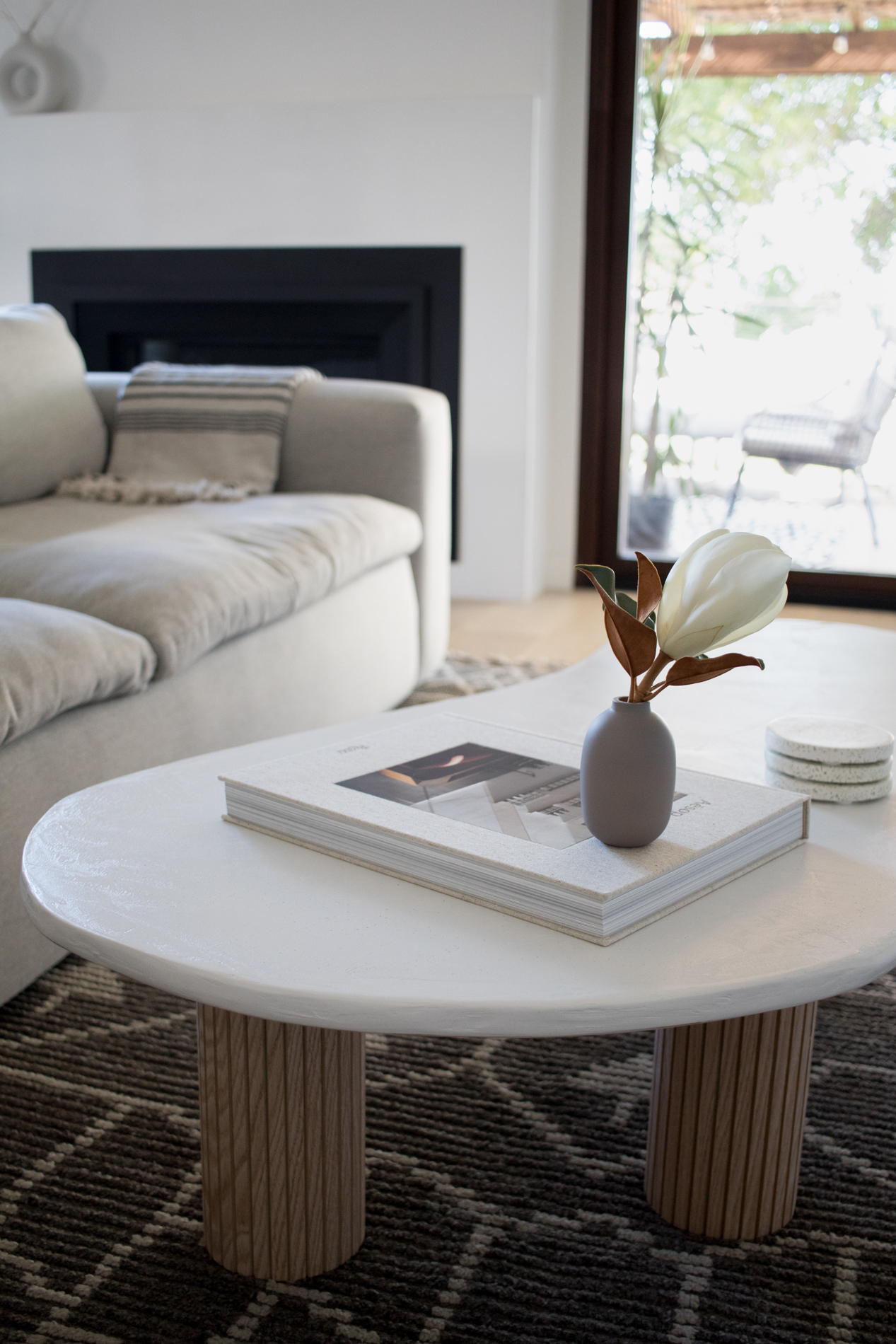 I was so excited to see it in our space. We haven't had a coffee table in years so it was fun to see the boys instantly start playing on and around it. The smooth edges ease my mind for the baby and we have been using it to play board games with our 5 year old at night.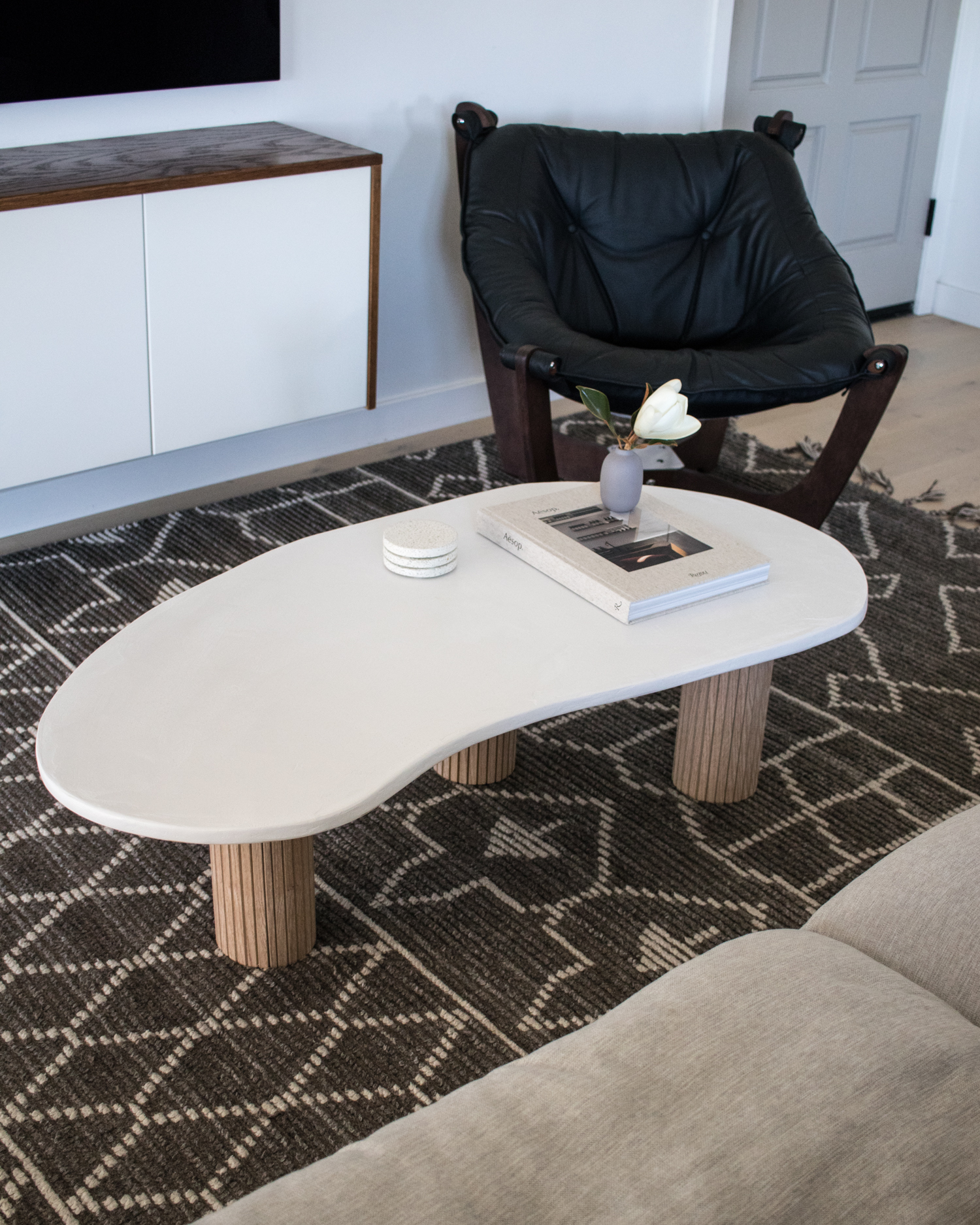 For the full details and to see the build in it's entirety be sure to check out the video at the top. I'm working on my next design and about to start building so stay tuned for more!
xx
Jennie