It's week 3 of the Fall One Room Challenge and we're slow and steady over here. This week the painting got wrapped up and the bookshelves received a complete refresh and styling!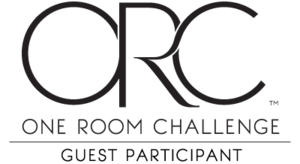 When we bought this house a month back I saw the bookshelves as a styling opportunity but knew I wanted them to feel less dated, orange, and busy.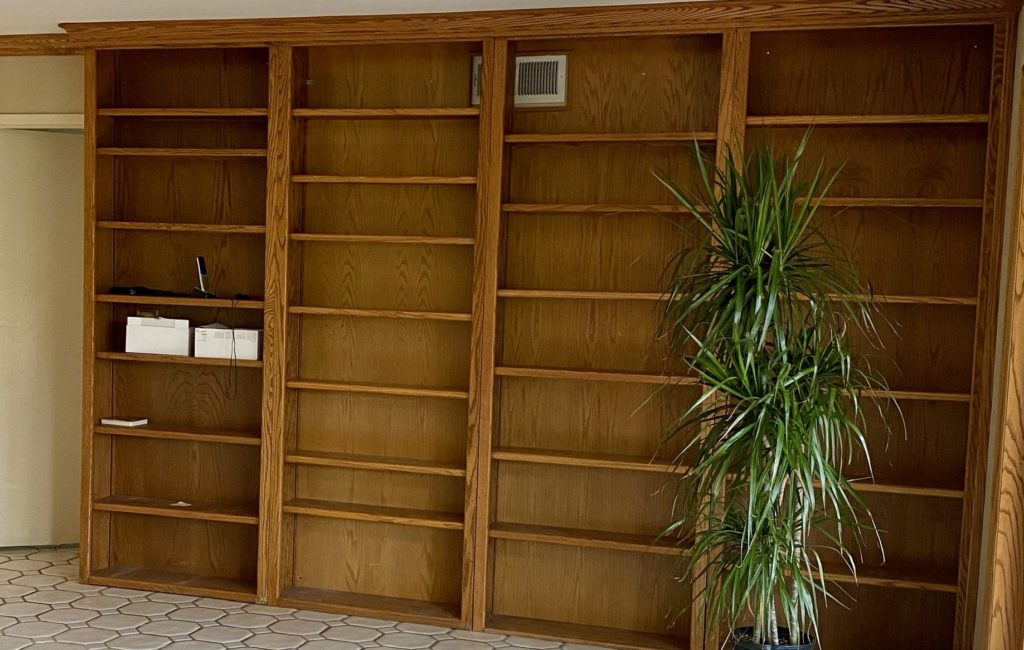 I went back and forth on painting them entirely white like the room or keeping some wood. Ultimately I decided to keep the back wood and paint the frames and shelves white.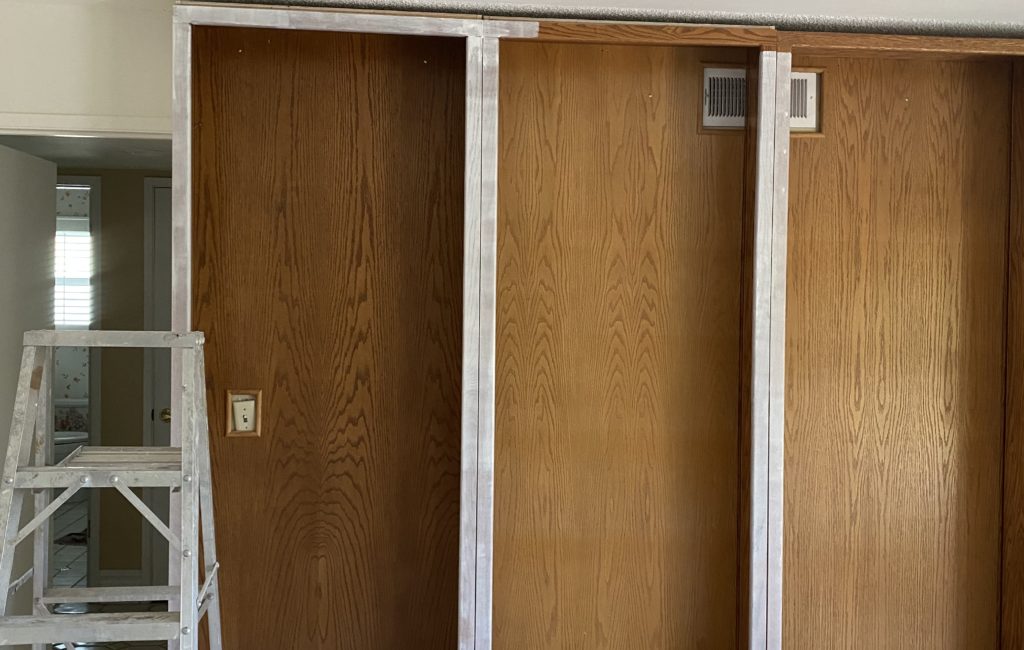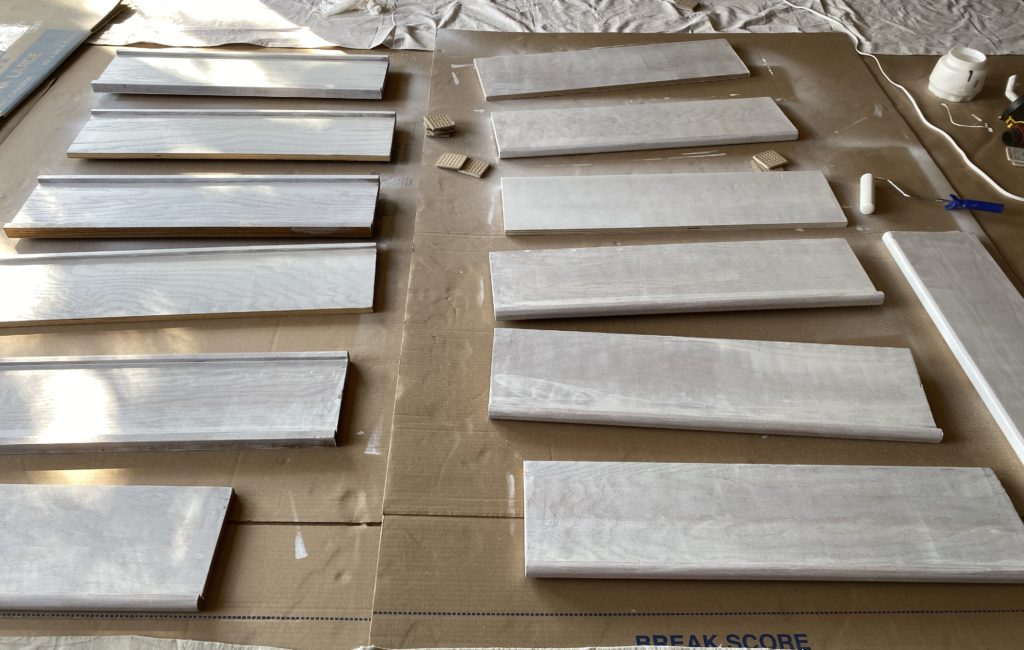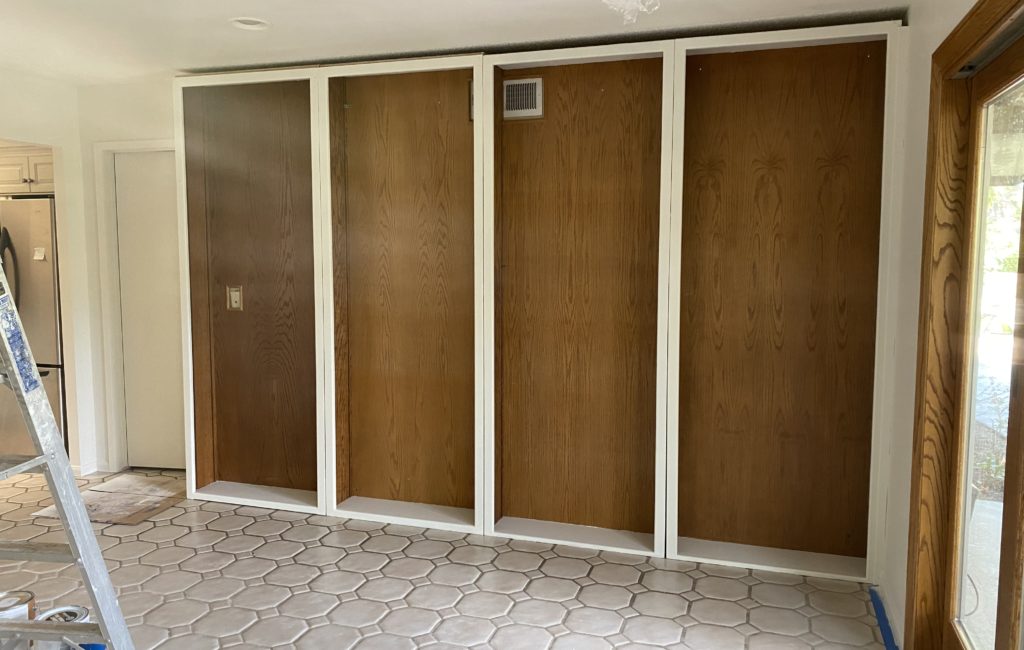 I really like the contrast it created and with adding the warm white paint it toned down the orange in the wood tone so much. Much more to my liking. I'm waiting for an off white sofa that will be coming into his room, I think the shelves will be a nice backdrop against it.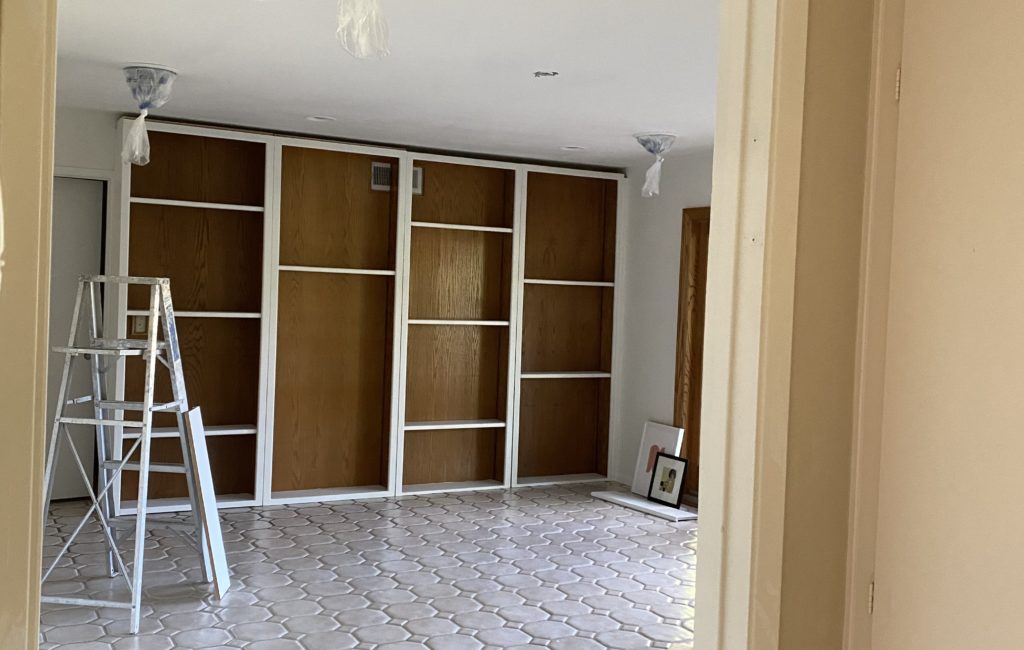 I also mocked up some ideas of adding arches but in the end decided to keep the straight lines and what is nice is the shelves already have a rounded nose molding and edges to add the softness that will mimic some of the curves on the furniture in the room.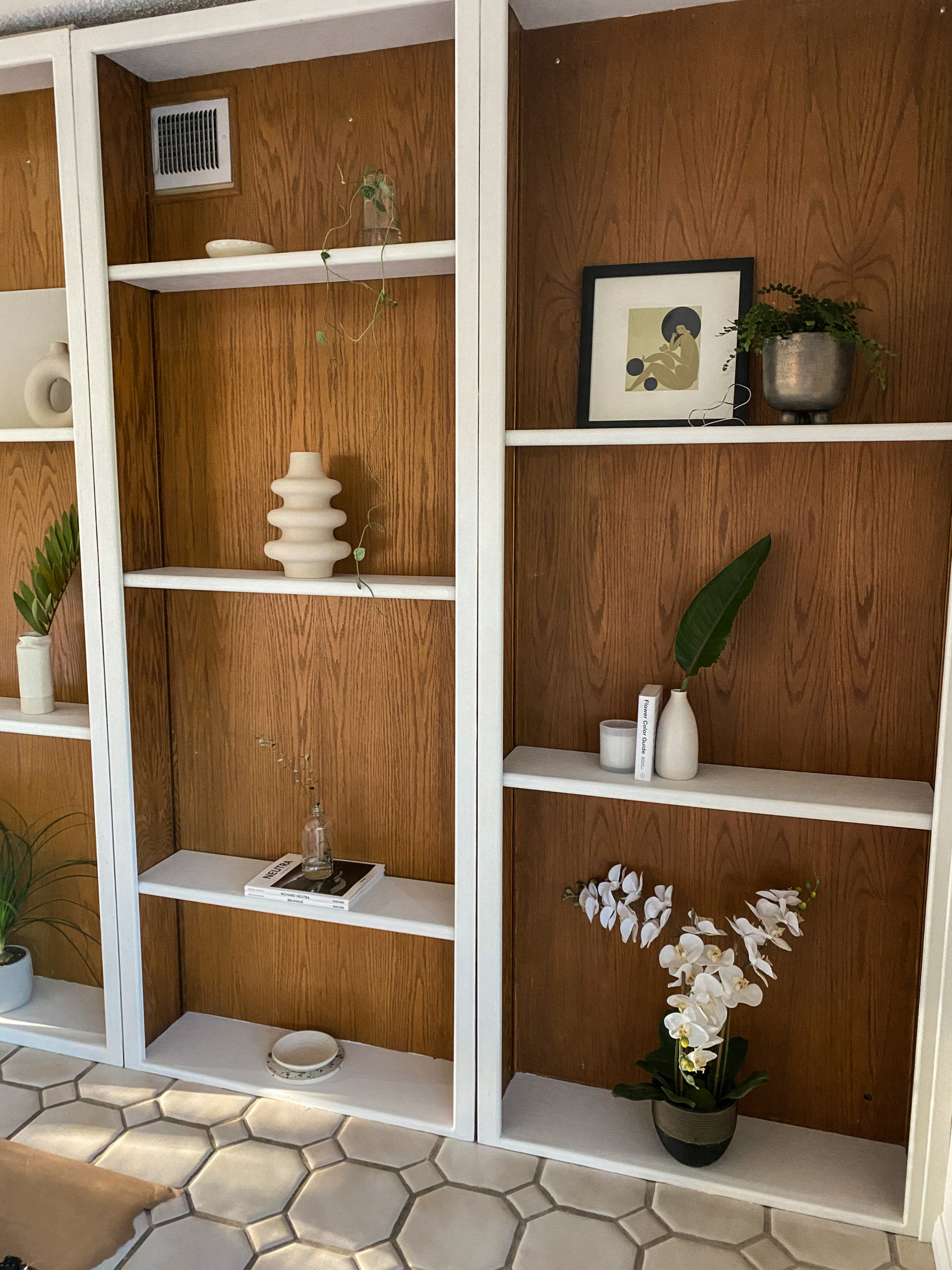 For styling I kept the color palette neutral with whites and off white tones and greenery. I pulled items I already had. I love to use collections for shelving. My collections happen to be vases and magazines. With the artwork I have been wanting to style shelves with art hanging on it since seeing this image by Leanne Ford Interiors.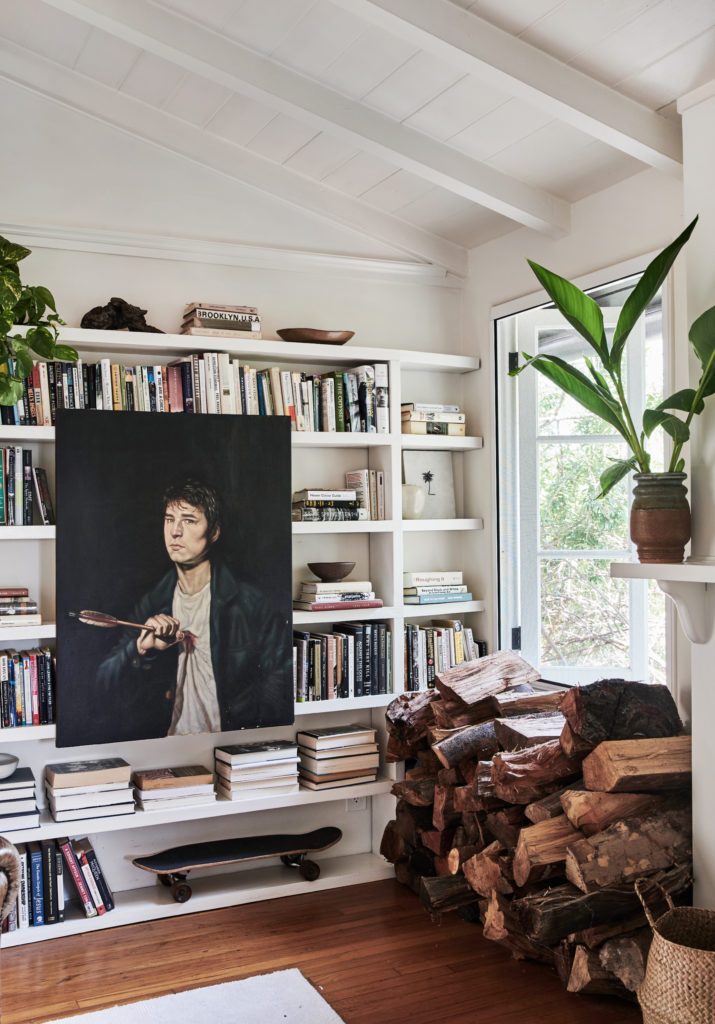 This Miles Davis print is a surprise to my husband as this room houses the wet bar, a fireplace and a record player. He's already picturing the chill hangouts. He is a huge fan of Jazz and and when I came across this print I knew it would be a good fit. I prob would have went with a white frame next time but the black gives another nice contrast.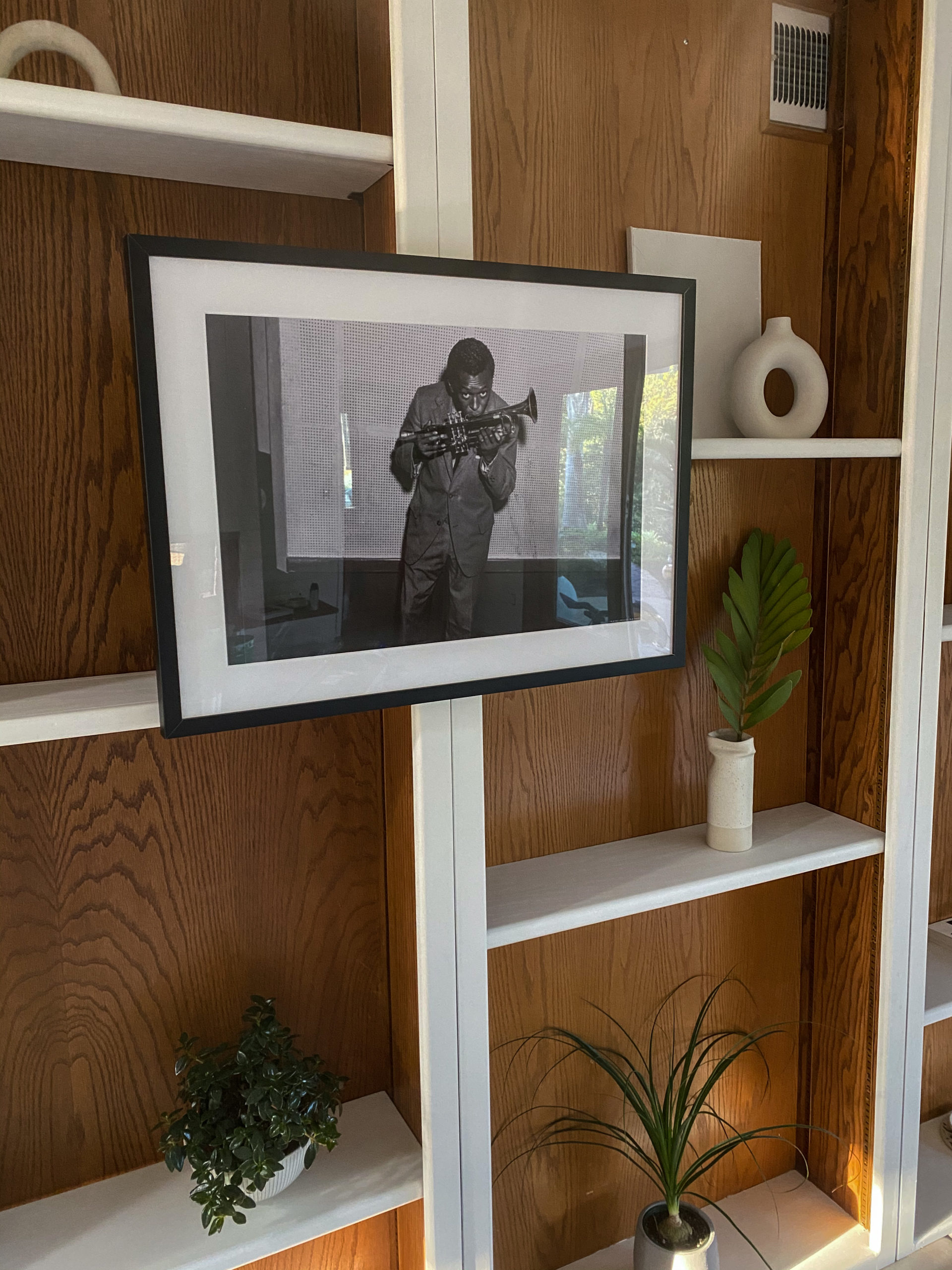 Still patiently waiting for some furniture and next to tackle is the wet bar and a fireplace refresh.
On the To Do List:
1. Remove crown molding
2. Patch, Primer, and Paint walls and ceilings
3. Install new molding along bookshelves
4. Primer and Paint bookshelves
5. Build out a deeper shelf for record player
6. Paint wet bar cabinets and replace hardware
7. Install new lighting
8. Build out wet bar shelving
9. Build a coffee table and mirror
10. Style bookshelves with art and decor
Be sure to check out other guests of the Fall One Room Challenge, there are some great rooms being transformed and lots of inspiring projects.
See you next week!
Jennie