Hello Lovelies!
Sorry I missed you last week. We're nearing the finish line of the One Room Challenge and the lounge room I took on is making progress.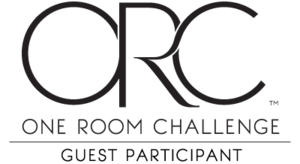 I am definitely on the slooooow but steady pace. I love these challenges for the incredible community of creatives it pulls together and the motivation to complete a room from start to finish. That being said, I am very honest with myself that I am home with 2 little kids during a pandemic with schools closed trying to remodel a second property. I'm throwing some grace my way. I go for the big goals but as time progresses I definitely scale back where needed and know any progress is worth celebrating.
I am happy to report the room is coming along nicely and starting to feel so cozy! This biggest excitement was the arrival the the sofa I've been waiting 2 months for! Isn't she a beauty!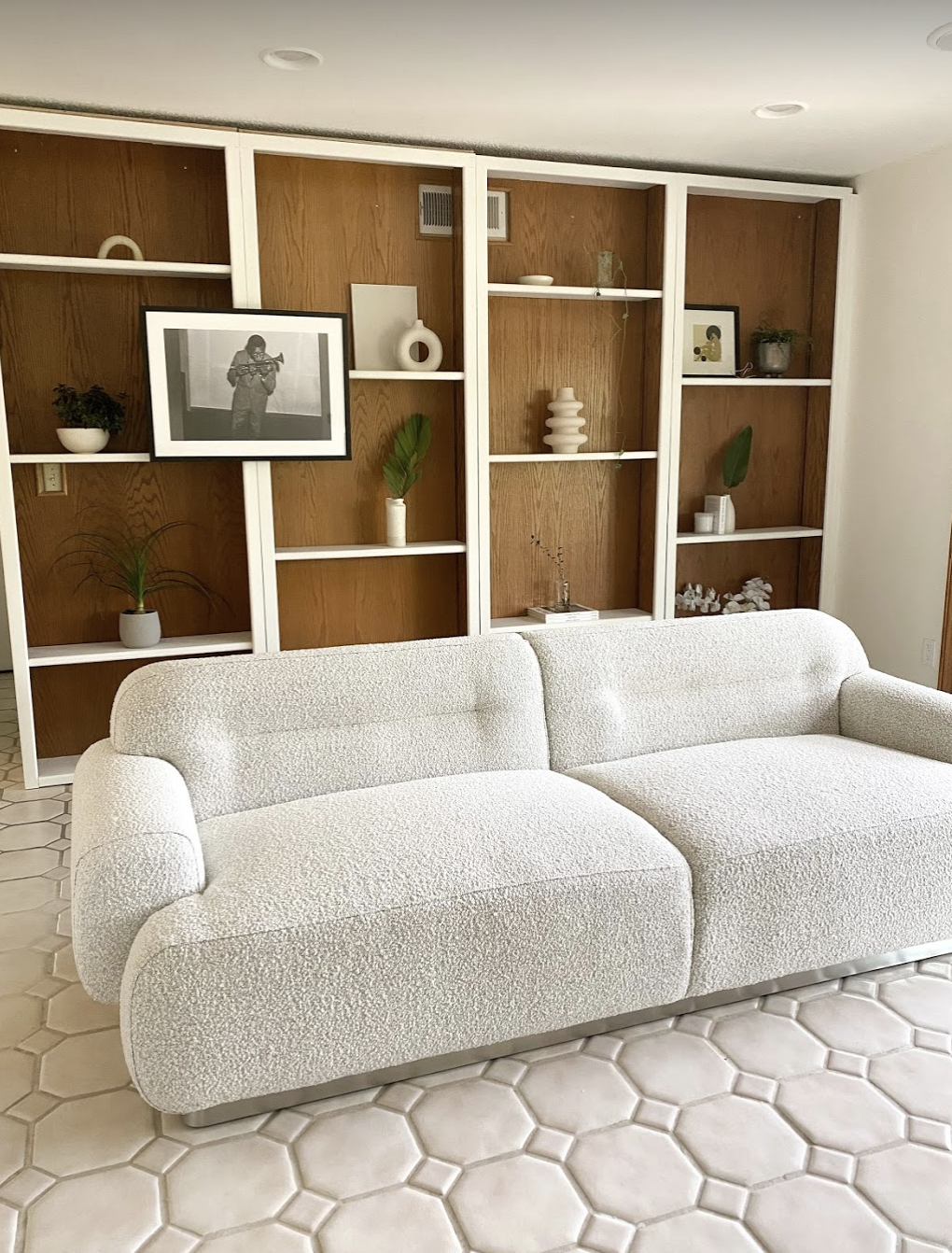 When I spotted the Logan Grey Boucle Sofa from CB2 and it was love at first sight. I pretty much designed the entire room around it. If you saw week 3 with the bookshelf reveal, you will know I went back and forth on painting the bookshelves or not and one of the reasons I left some wood was I knew it would make for a great back drop against the white boucle. That texture is perfection.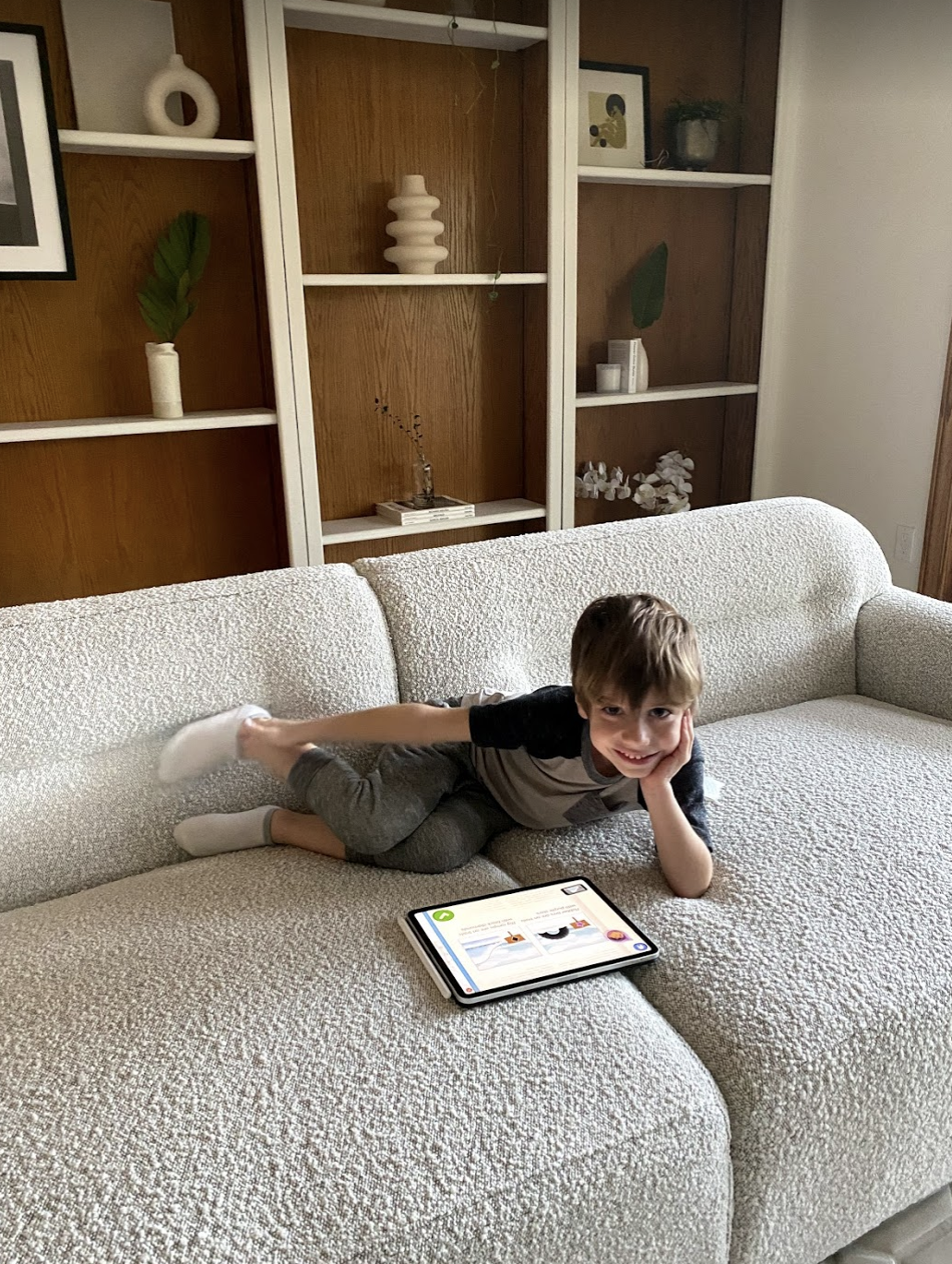 I know you are dying to know if it is as good in person. I read every review before taking the plunge to purchase this one. Sofas are challenging to order online because you just never know what you will get as far as comfort. As far as fabric goes, the boucle is great quality. So soft and beautiful in person. Very similar feel to the Gwyneth Boucle chair which I have and love. I don't know what it is about boucle but it photographs so beautifully. The color of the Logan Sofa is very much white with specs of grey and maybe leans towards a cooler tone as it has the chrome base. The comfort is firm but cozy. It is a deep sofa which I am used to now as our previous one is the same dimensions. You either love or hate deep sofas. I actually prefer standard but this one has a nice lounge to it. My 5 year old loves it as you can see. I pile pillows on it when I want more support and upright comfort. It is definitely a statement piece and I'm very happy with how it looks in the room. I think it looks better backed to a wall as the backside is very straight and looks a bit off floating in the center of the room but it works and very few people notice those details.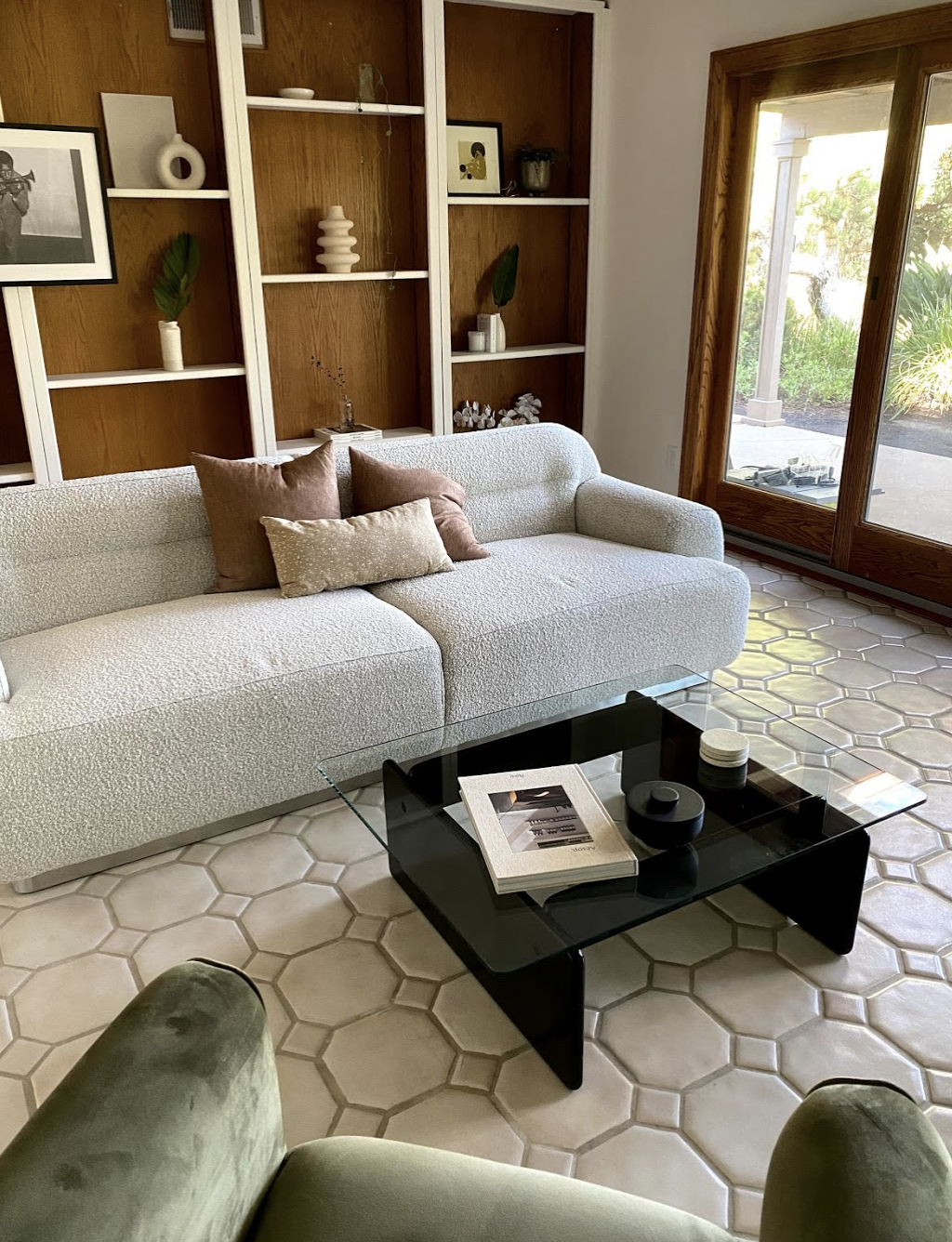 I found this coffee table off Facebook marketplace. I will save the one I want to build for a later date. I still need a rug and lighting is going in this week along with finishing up the wet bar makeover and fireplace. Wish me luck! Next time I see you here will be for the big reveal!
Be sure to check out other guests of the Fall One Room Challenge, there are some great rooms being transformed and lots of inspiring projects.
See you next week!
Jennie