I had a whirlwind of a week in the beautiful city of Marrakesh. It was my first time to Morocco. A few months prior I spontaneously booked a creative retreat with Local Milk that took me halfway across the world and it couldn't have been a better decision.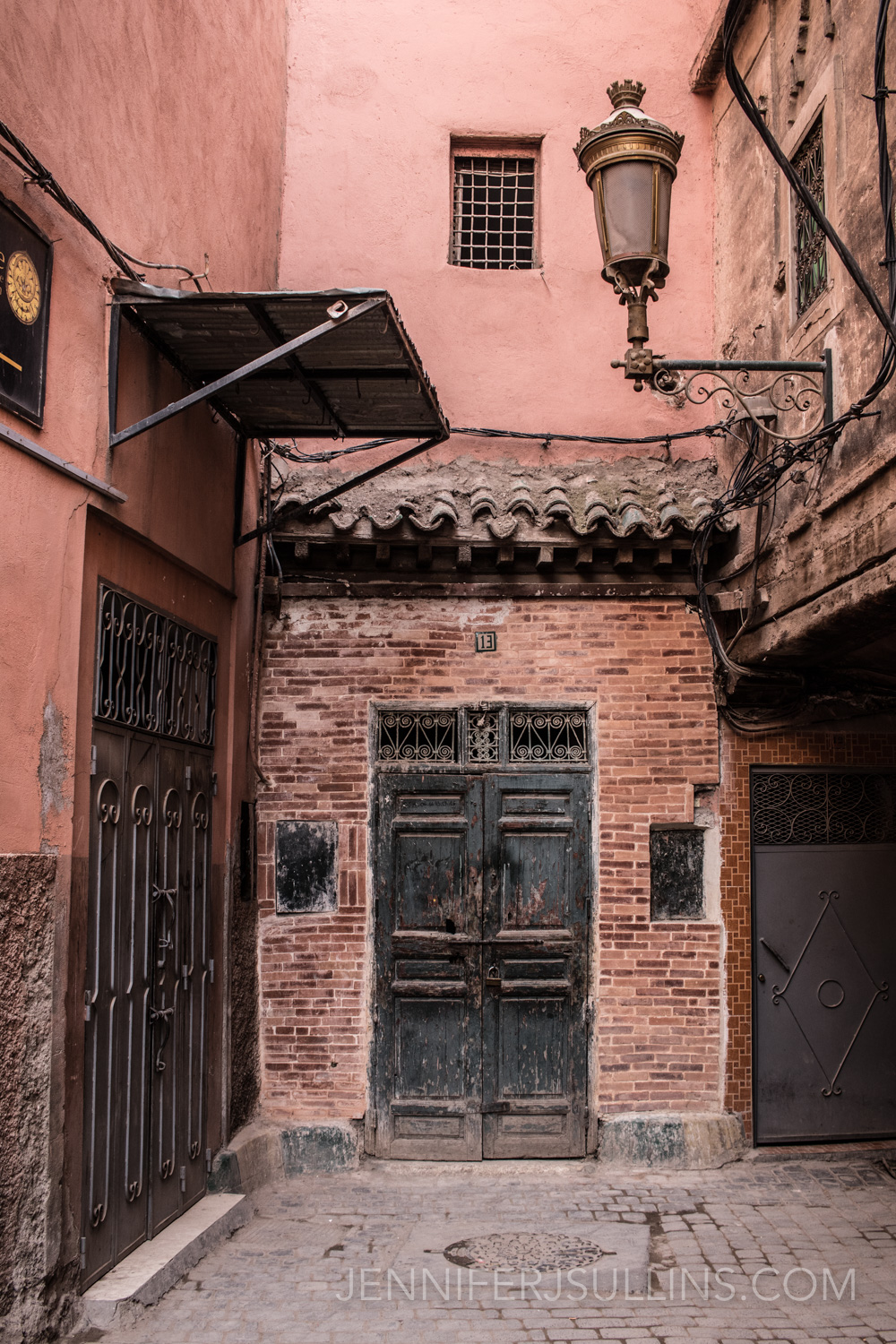 The city of Marrakesh is modern yet still very much back in time. Picture deep pink walls and narrow cobblestone streets filled with stands that hold fruits, vegetables, and goods for sale. Men can be seen hunched over oiling leather that will turn into traditional Berber slippers and shoes. Rattan bags are being woven before your eyes. Dates are piled high and the most beautiful smelling spices and herbs are overflowing from flour sacks. Another world from what we see back in the US. I could have spent all my days in the Souks wandering those streets alone.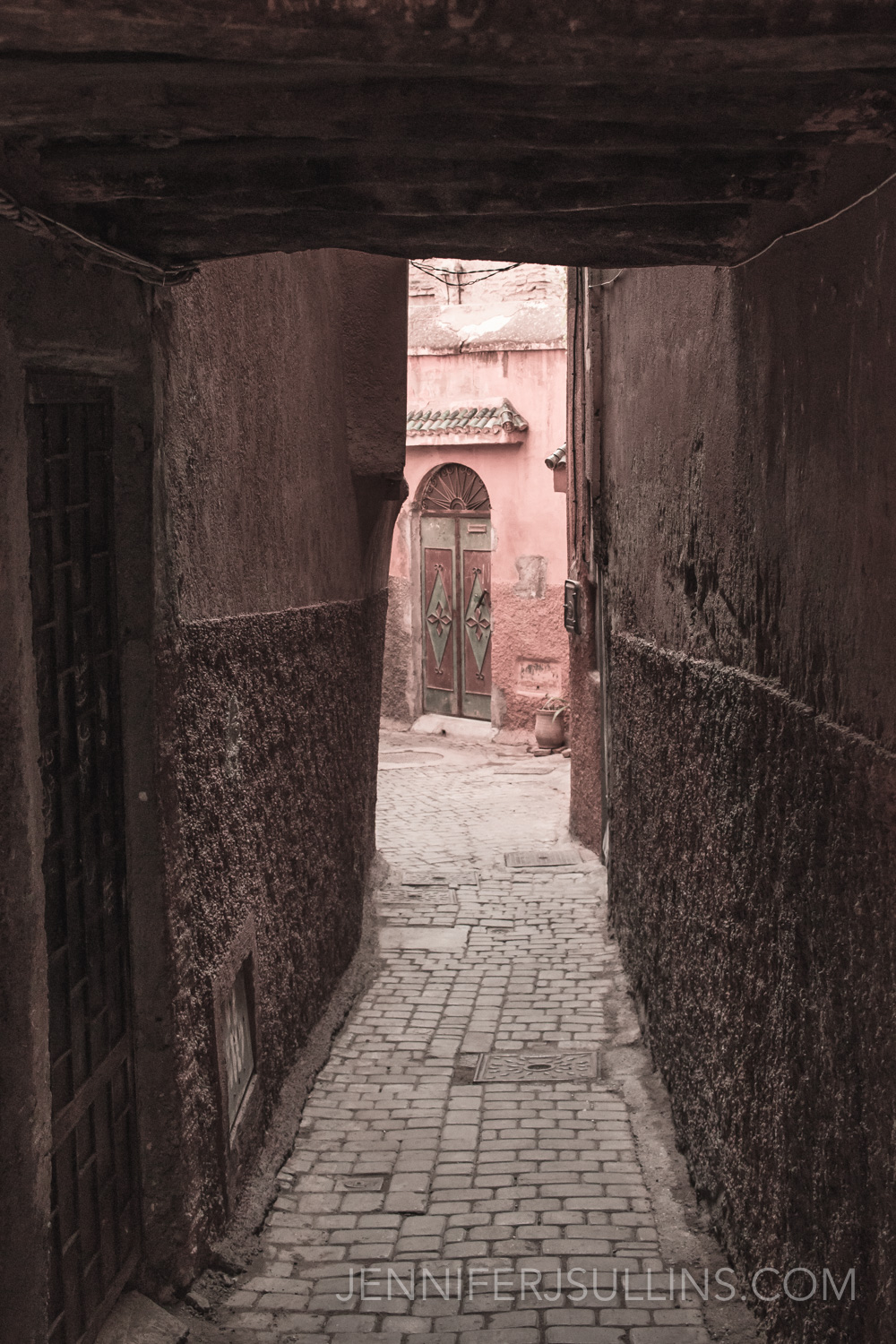 I arrived late at night with my cab driver guiding me through the winding streets of the medina to get to my Riad. That first street I arrived on was organized chaos, with motorcycles blazing past us and street food being thrown over flames. I was instantly in love with the life and energy exuding from those streets. As we got deeper into the maze of the medina the quiet set in.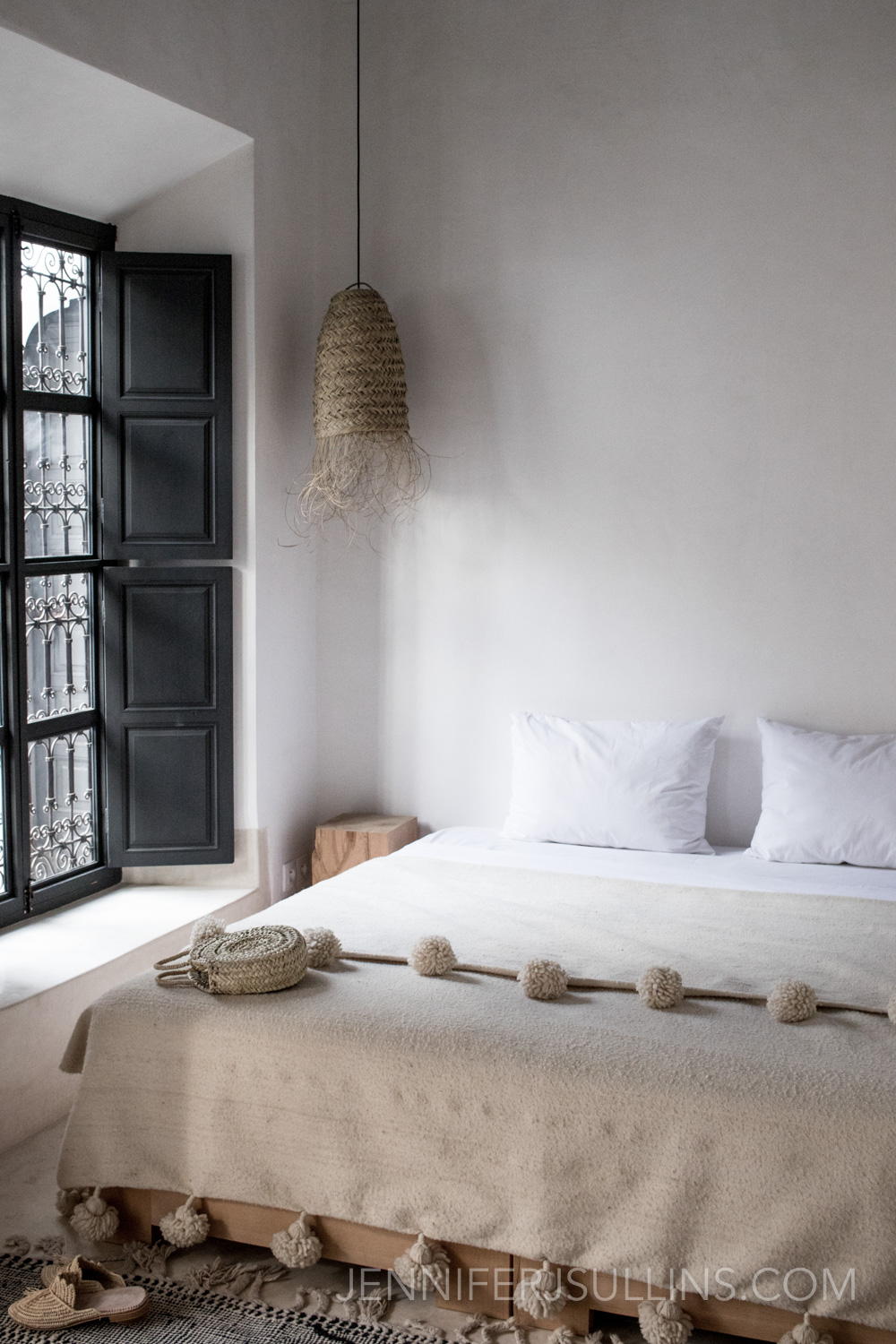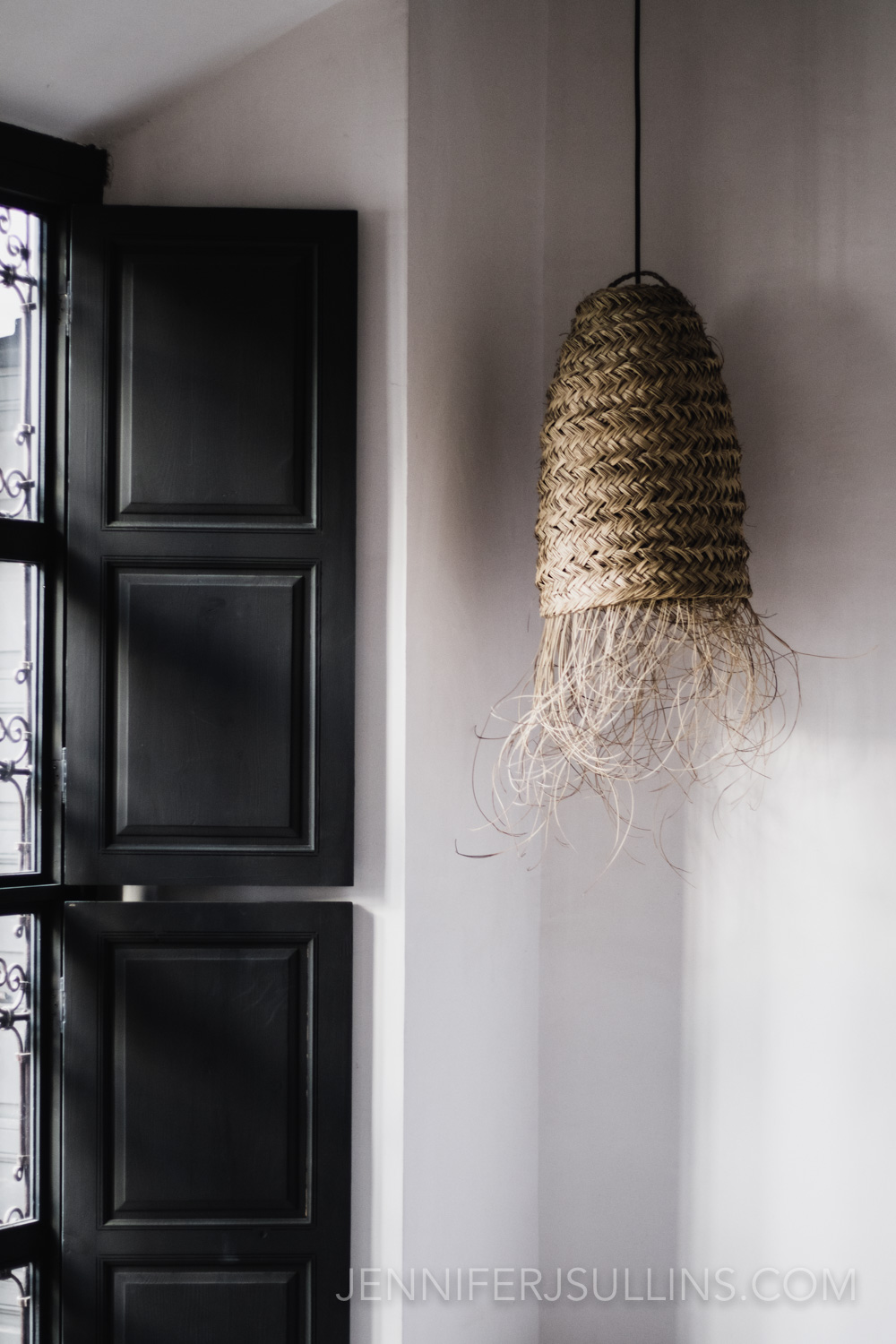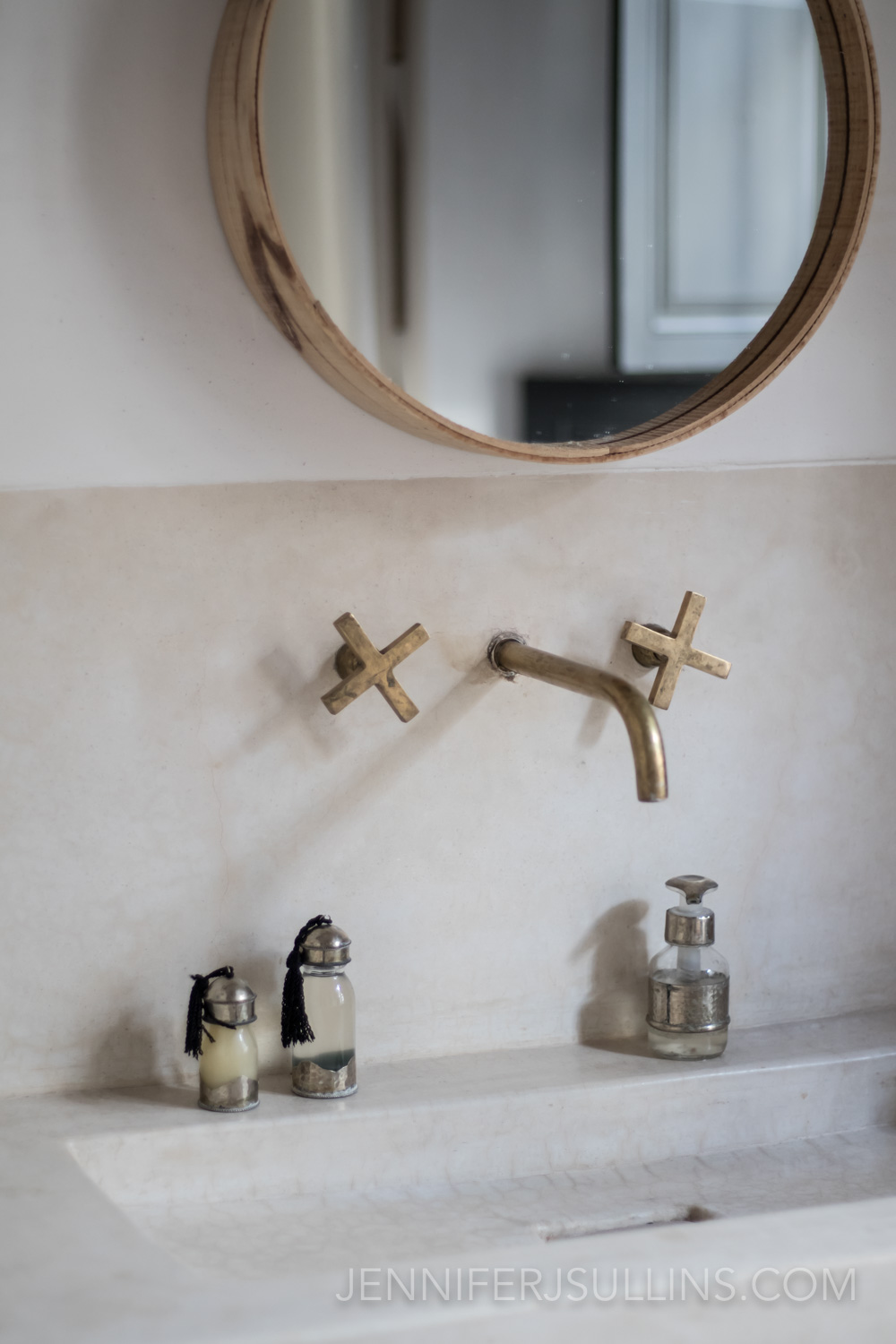 That first morning I woke up to the low hum of morning prayer echoing from Mosques all over the city. It was such a calming sound. I opened the heavy wooden door to my room and was met with the beautifully curated corners of Riad 42 – the boutique hotel I was staying at. The intricate detail on the black railings, large arches, wooden doors, plaster walls, tadilakt floors, and woven light fixtures all blended perfectly. The Riad was simplistic and calming and the staff made me feel warm and welcomed.
I headed up to the rooftop to get my first glimpse of Marrakesh from that vantage point. Once prayer was over I couldn't believe how quiet it was up there. Only a few sounds of birds chirping and a rooster in the distance. Such a juxtaposition of the night earlier.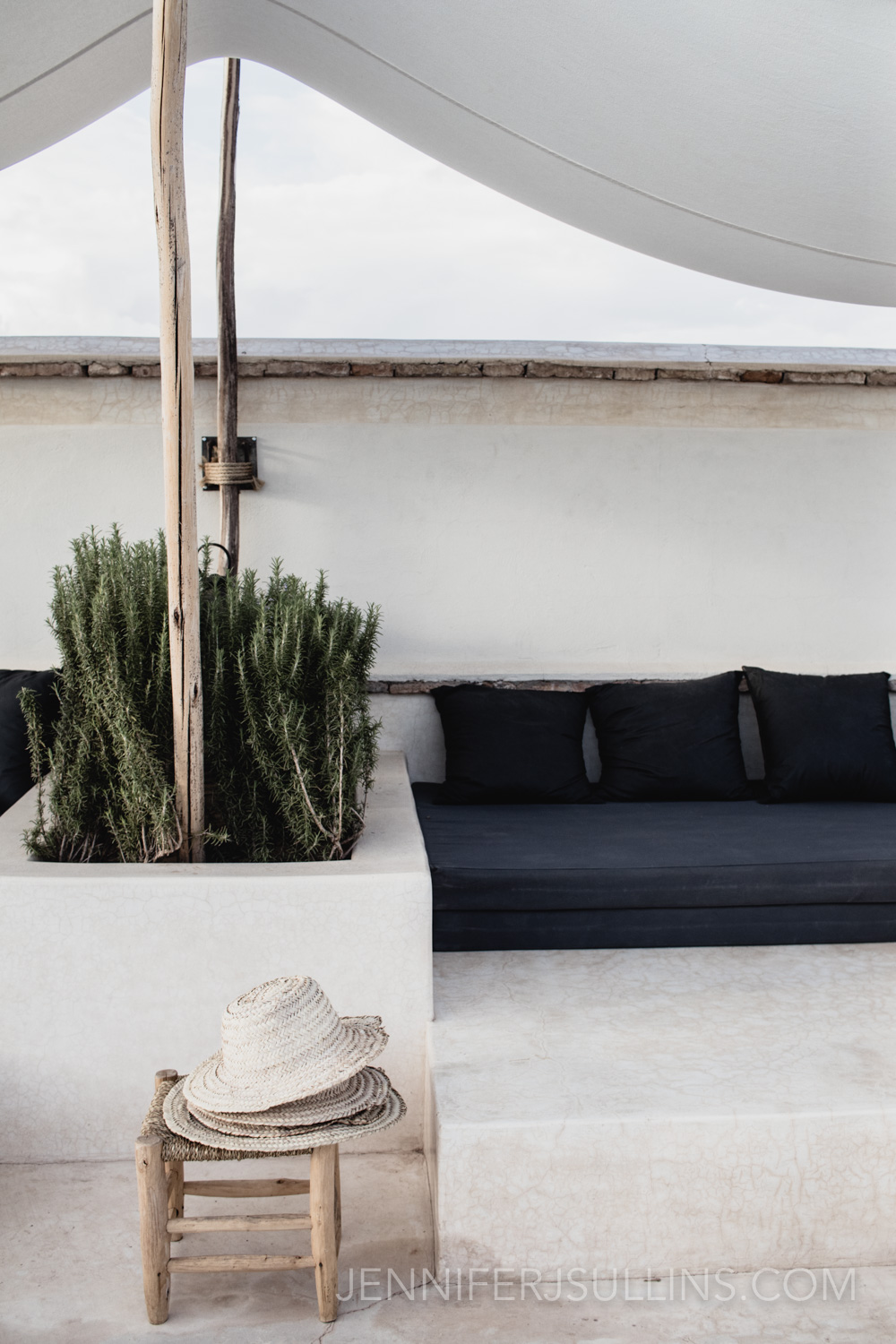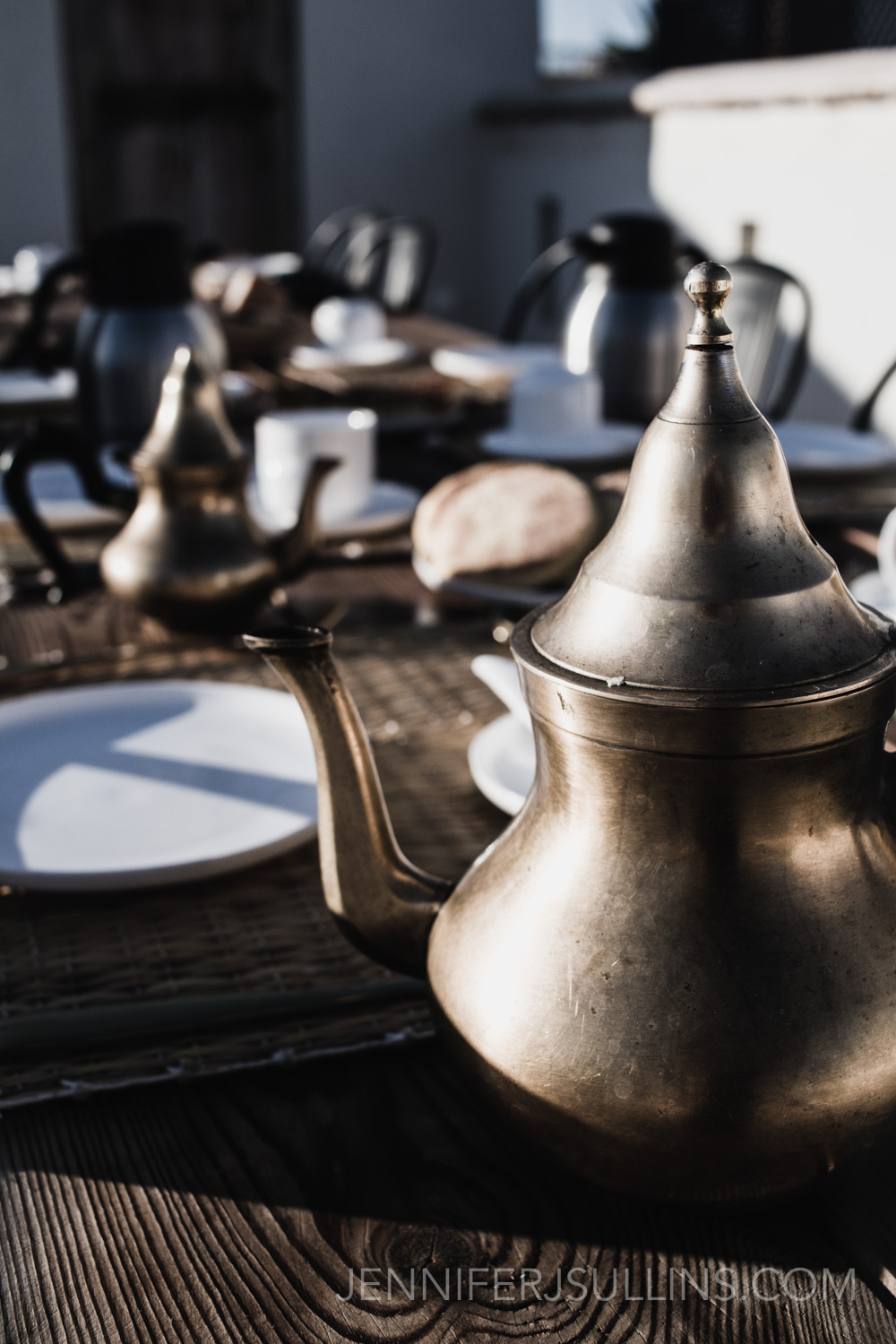 I had my first experience of mint tea. The most refreshing tasting drink and I was instantly hooked. I definitely got my share of mint tea the entire trip.
Tip: I requested mine without sugar as the Moroccans love to load it with sugar!
I enjoyed that first morning alone before the others arrived with the warm sun on my back just taking it all in.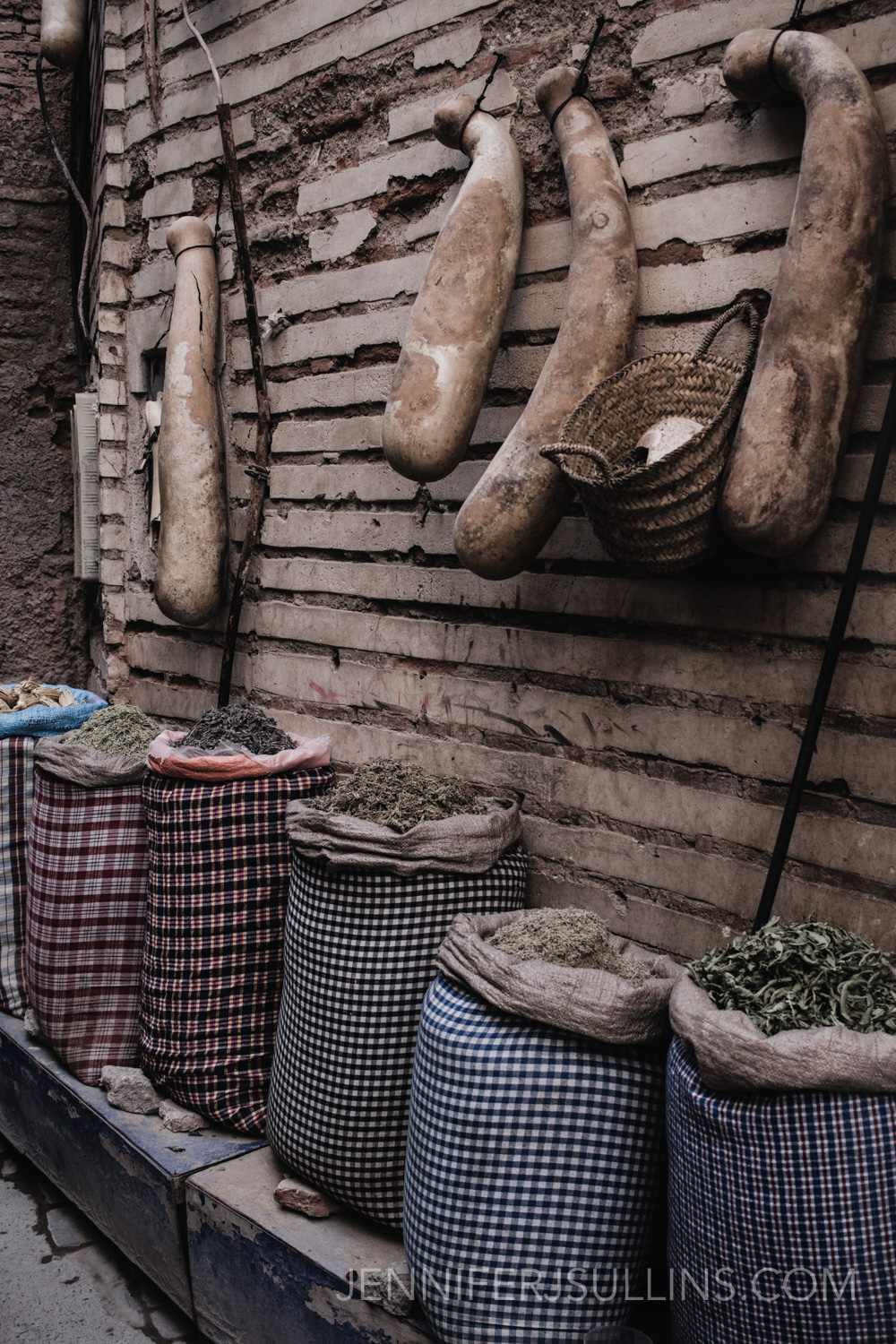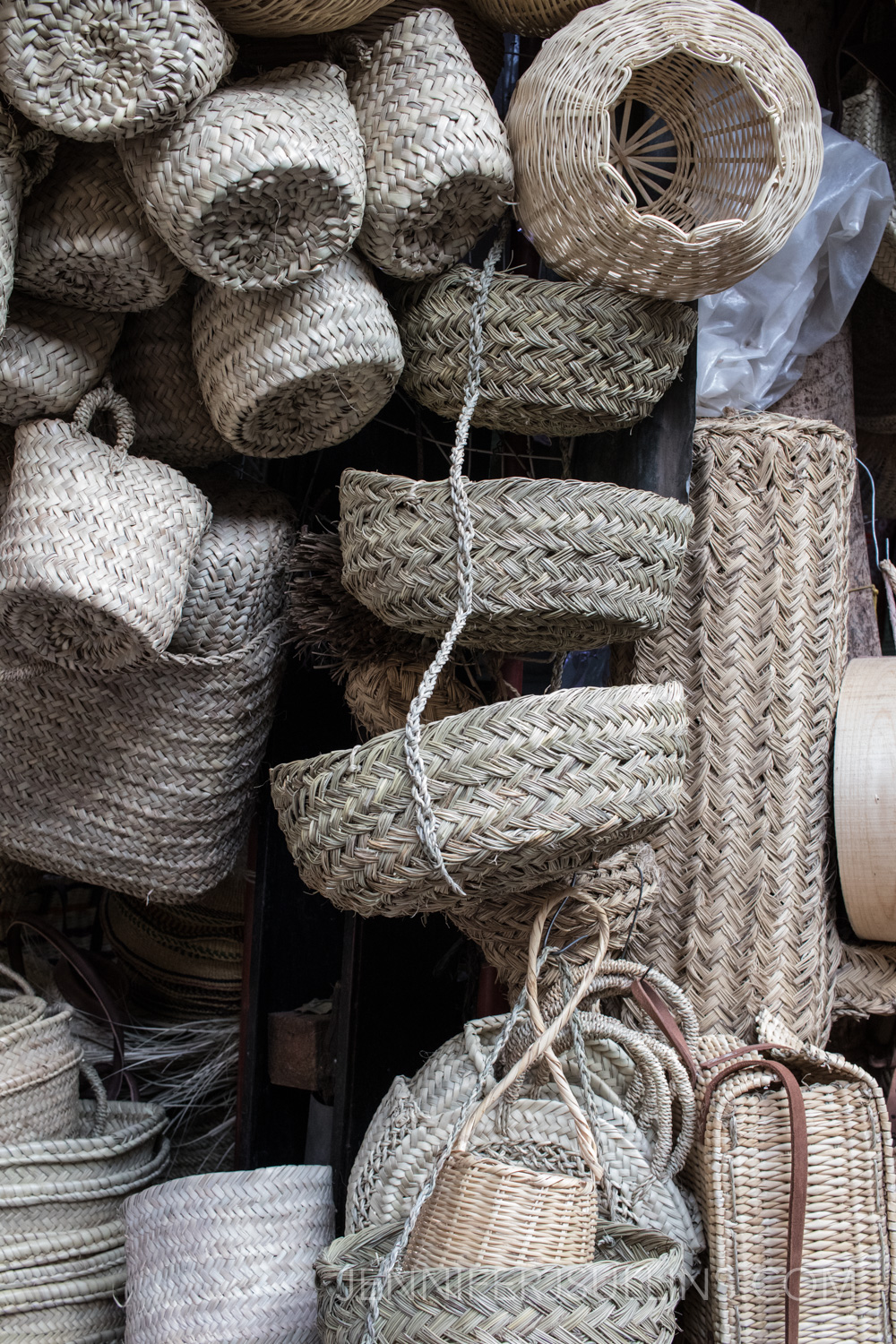 One of my favorite moments of the trip was getting over my fear and navigating the Souks alone. The Souks are a collection of stalls full of goods, that stretches a huge chunk of the city.
I had heard they could be quite hard to navigate and getting lost was almost expected. The slim winding streets of the Médina are a labyrinth of doors and the only way to keep track is to make visual markers for yourself.
A man from my Riad was so kind and gave me some pointers to navigating the streets of the medina. There are very few signs and it is incredibly easy to get lost. He showed me how to take mental or photo markers of each turn. I knew once I left the Riad I turned left at the Mosque door, right at the blue and white mural on the wall, went under the broken lamp and when I hit the falafel restaurant in front of me with the rug shop to my left I was close. To the right was the Souks to go shopping! I did this anytime I was going somewhere new. If in a few steps something didn't feel right I backtracked to where I started and reassessed where I was. The trick was not to get too far lost in the maze before you decide you're officially lost.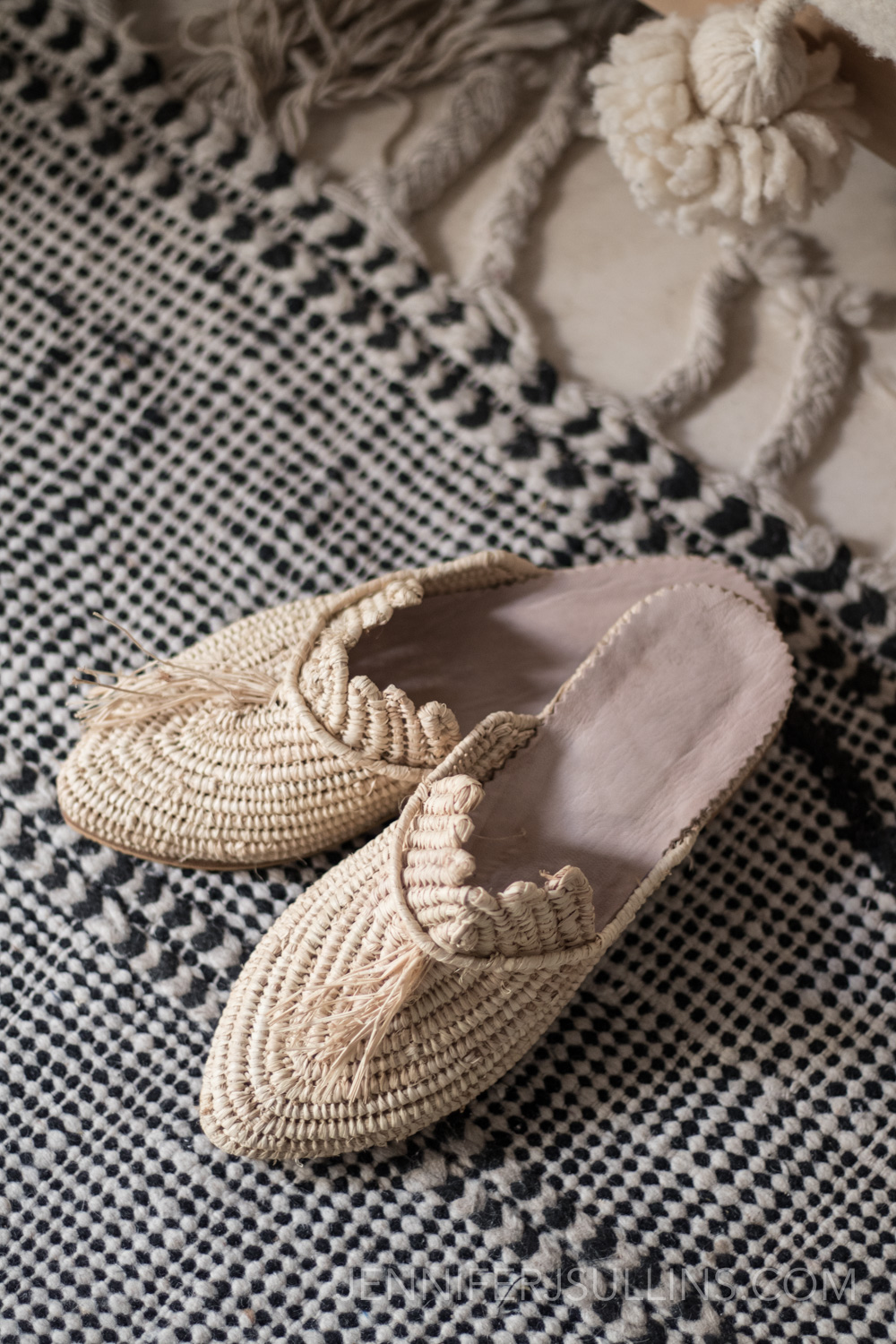 My biggest mistake was booking the budget flight and not having enough baggage allowance to take back loads of home goods! The souks have literally anything you want for sale. Woven bags and baskets, spices, slippers, shoes, rugs, textiles, pom pom blankets, leather poufs, hand-blown glassware, pillow covers, silver, and ceramics. My favorite was walking into a spice shop and getting hit with the smells of rose, jasmine and musk. So good.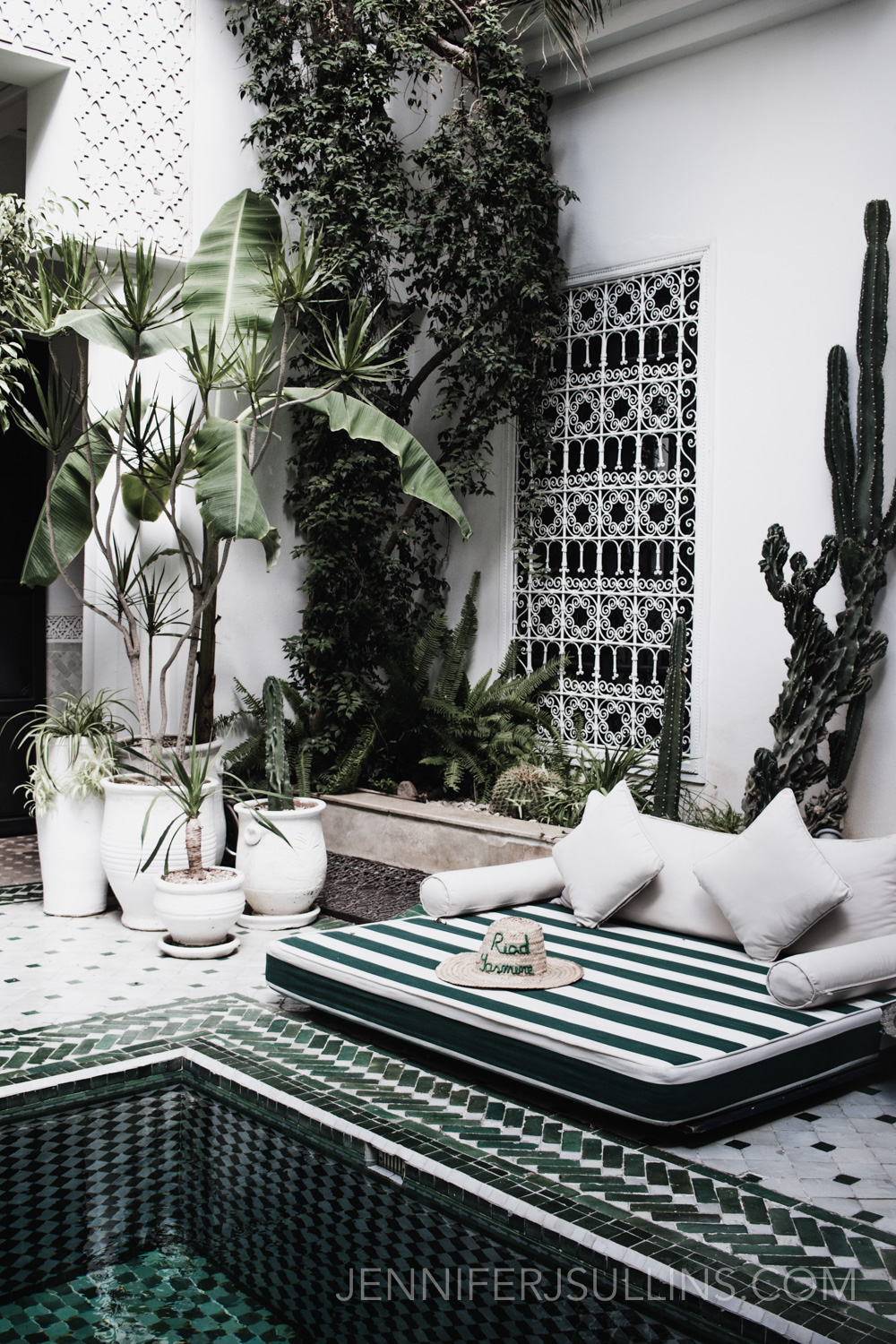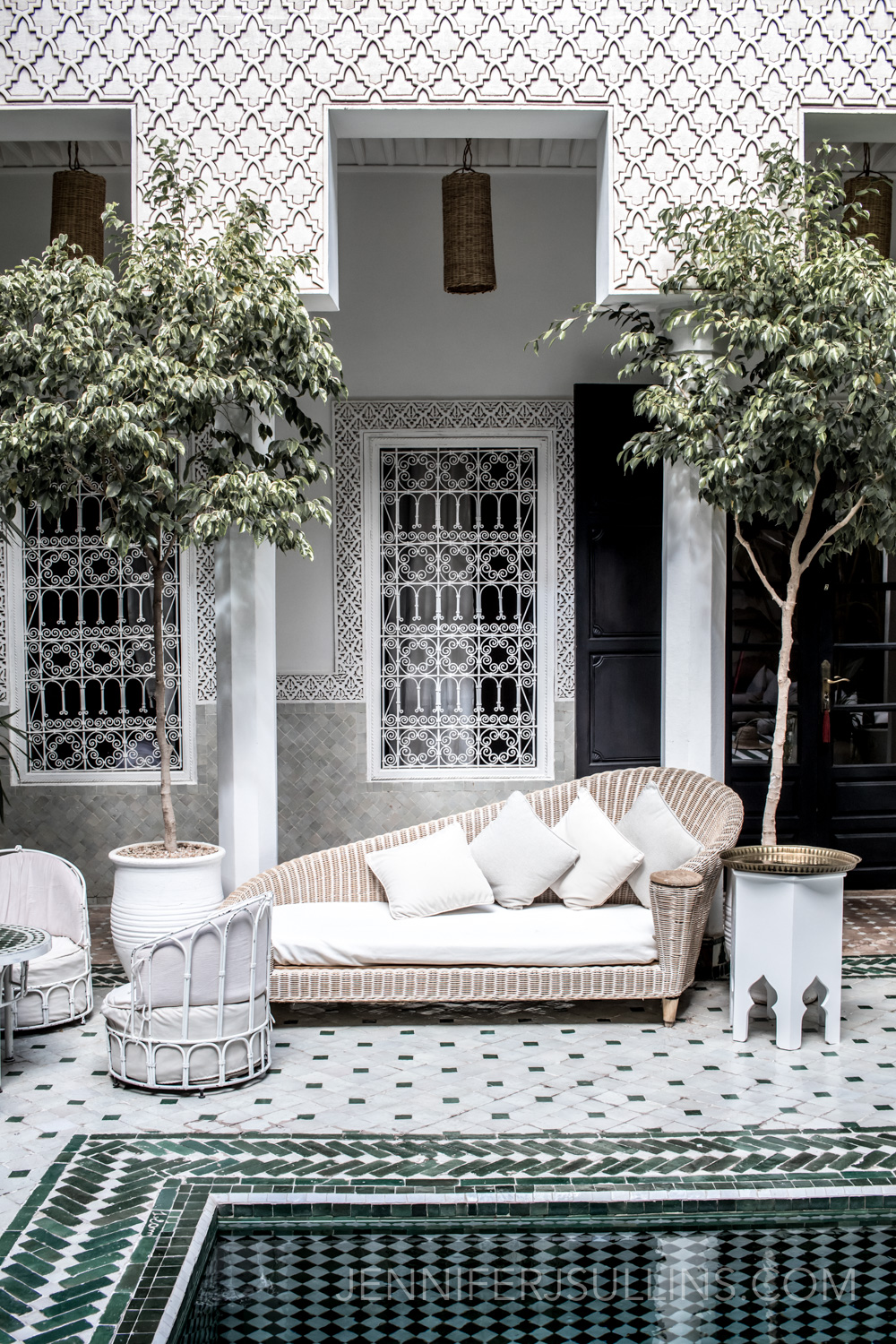 The next few days were spent having long discussions with new friends from all over the world, in cozy Riad spaces. People traveled from the US, Austria, Wales, Hong Kong, and Singapore. We chatted creative business, Instagram, photography, and how to visually tell our story.
Emma Louise was so sweet to show us her city as our local host along with Beth Kirby the business brains behind the retreat.  We visited Riads and gardens all over the city, ate some lovely 3-course meals always ending in mint tea, and walked the souks with a guide. Which at this point I felt like a pro. LOL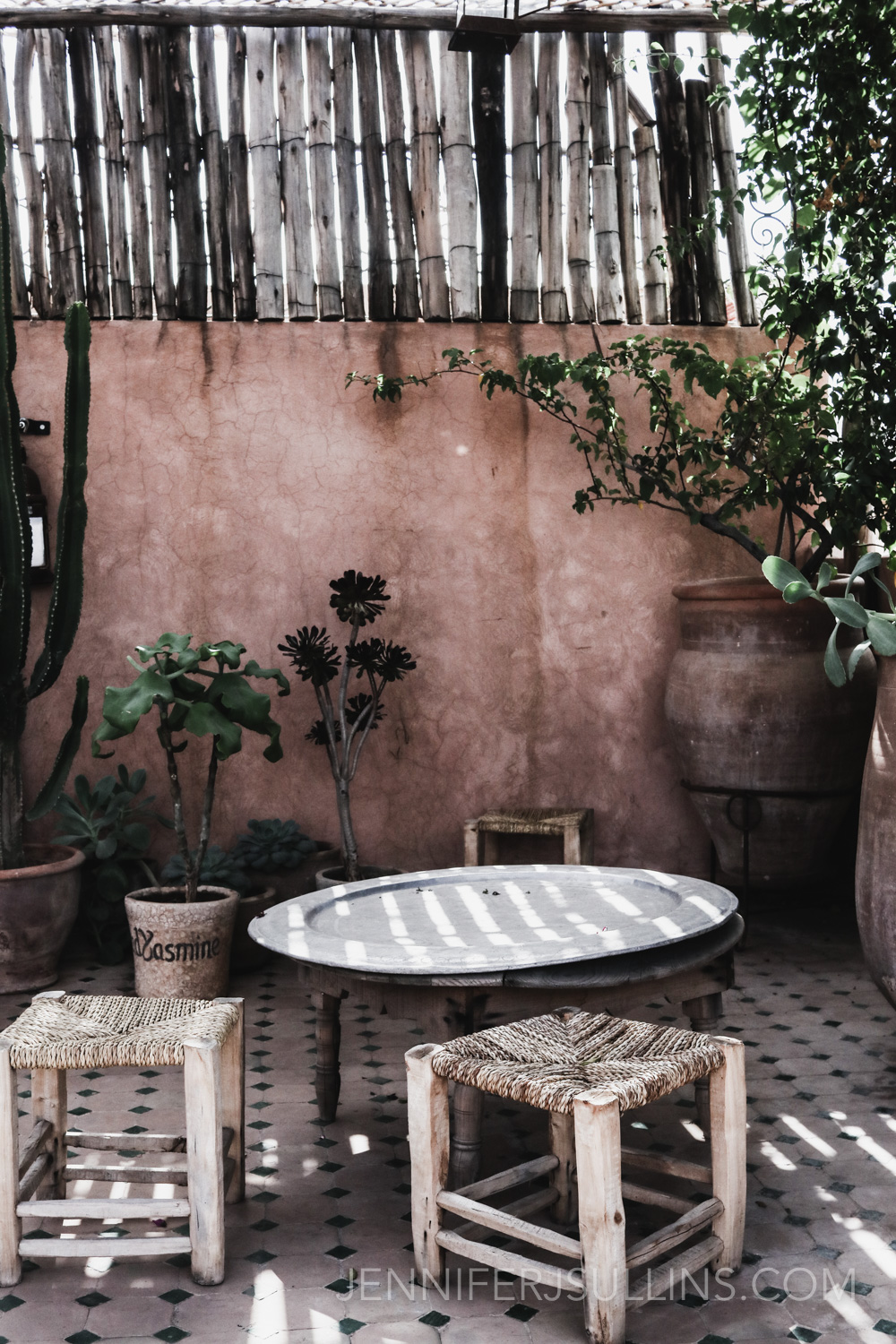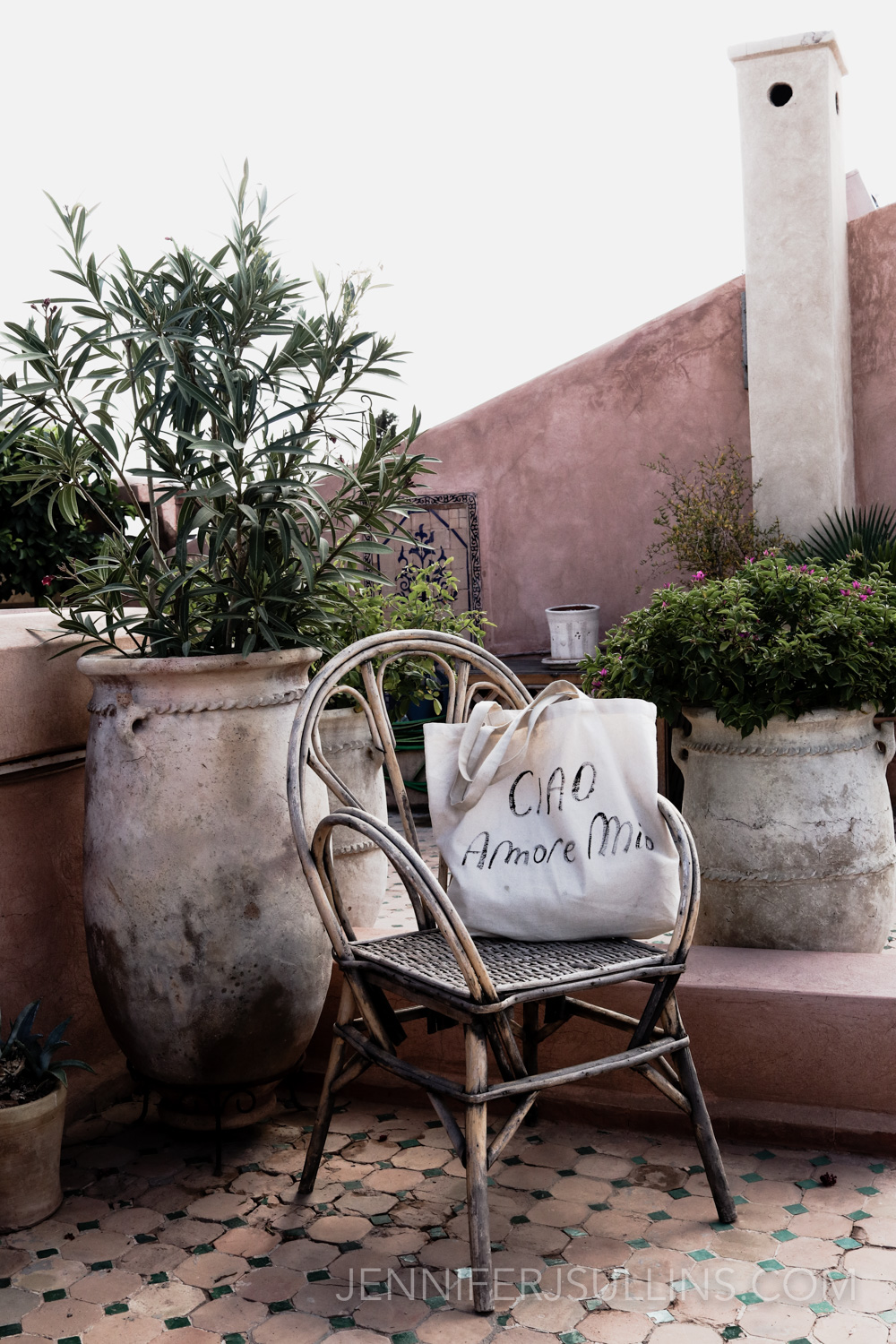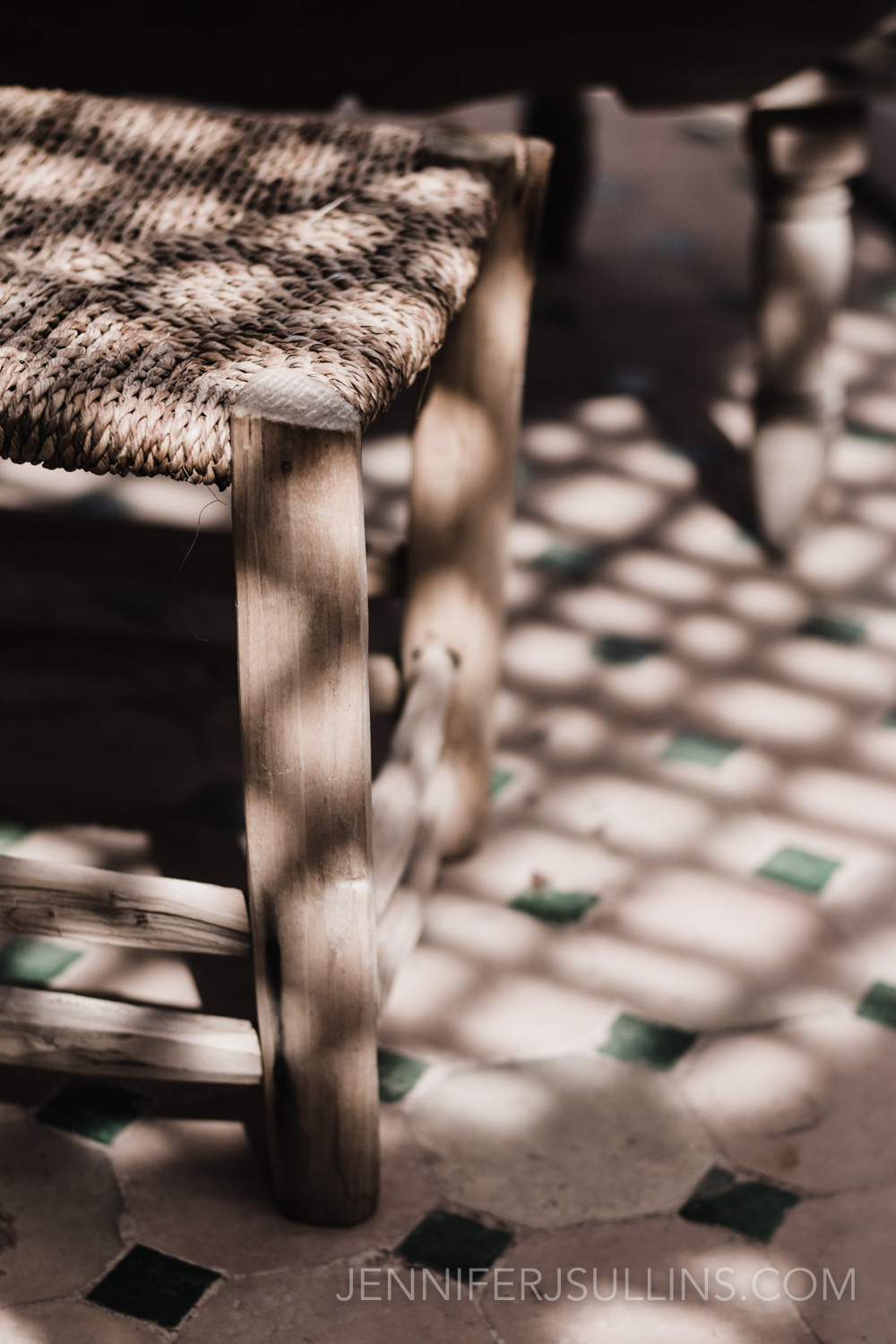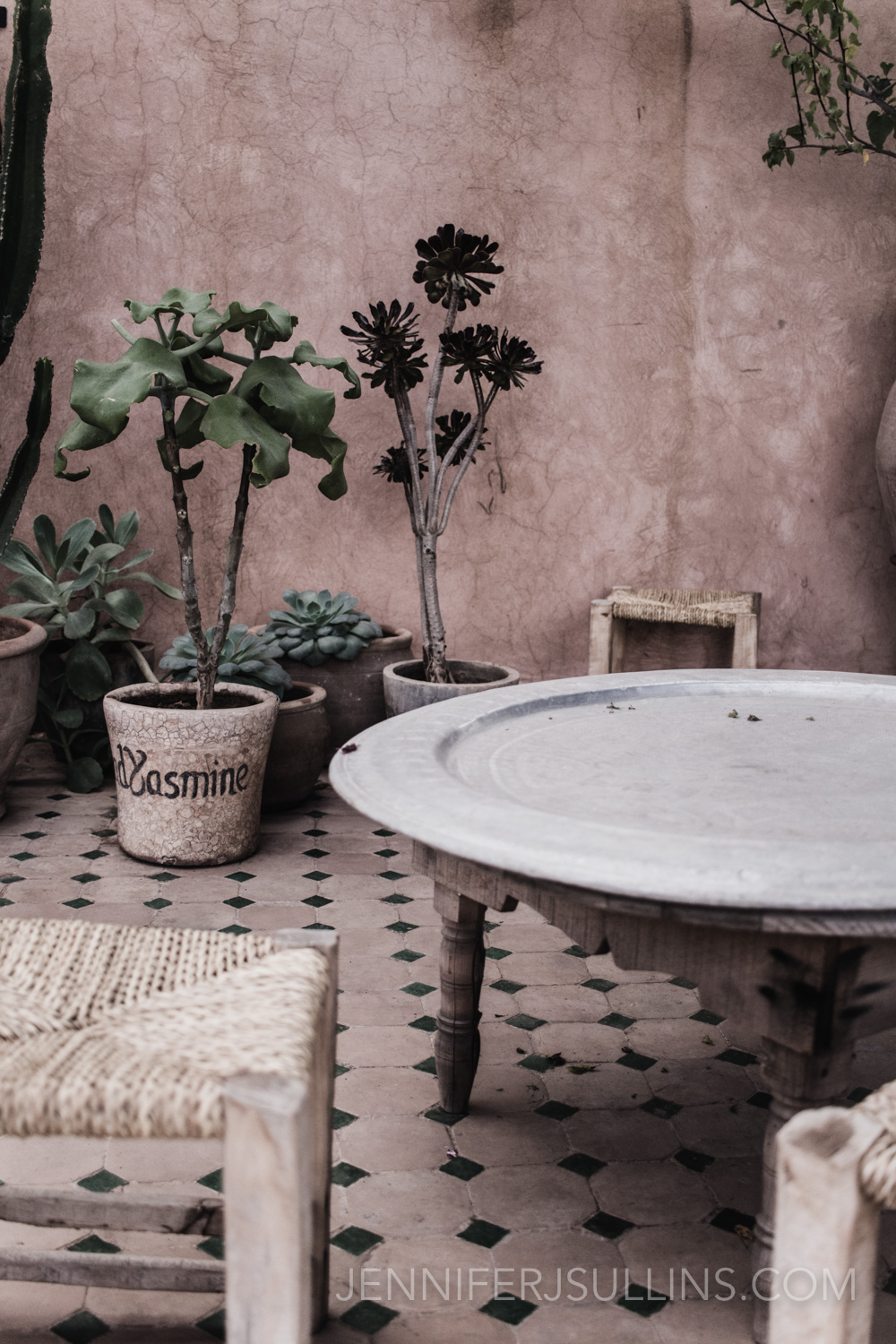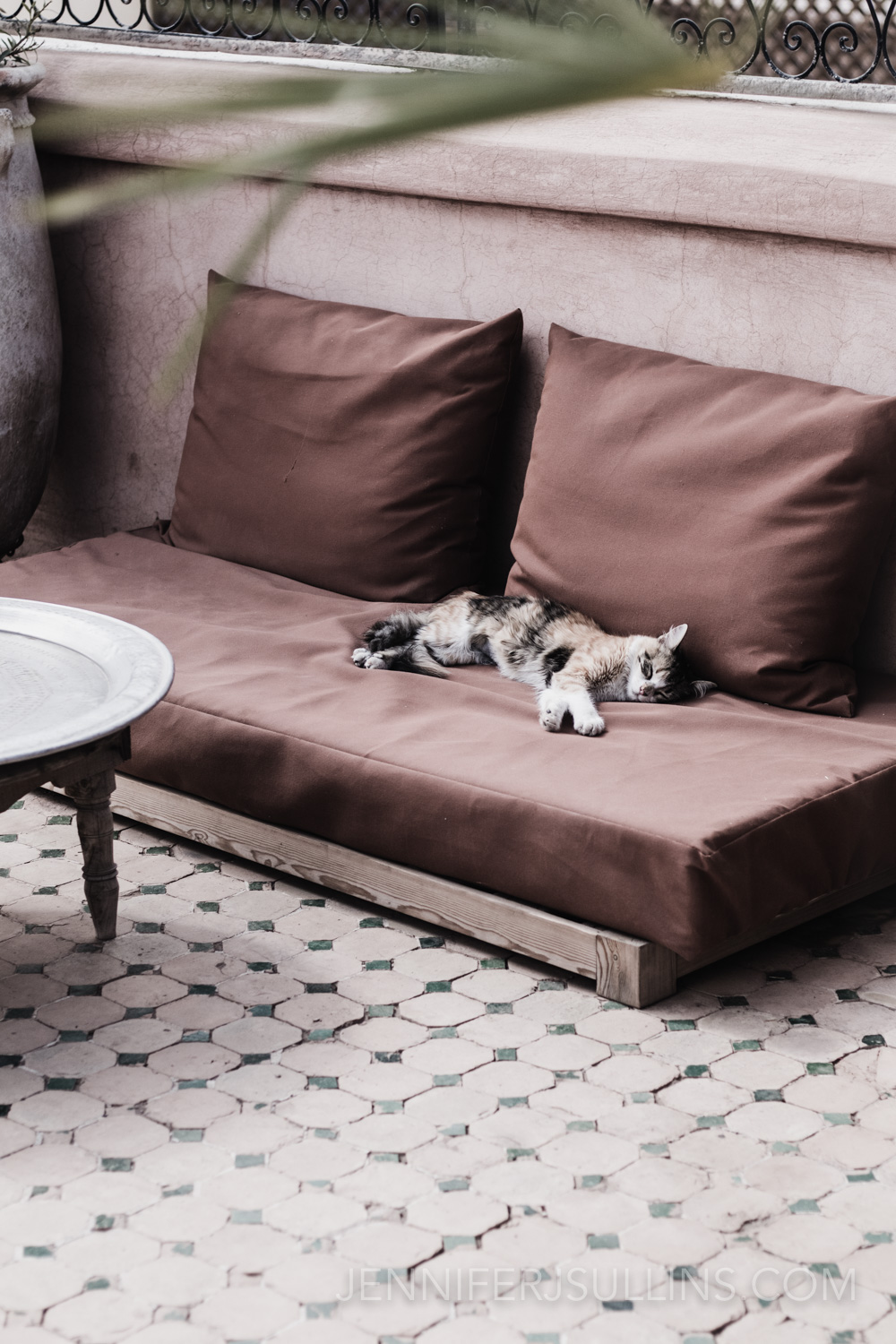 It wasn't nearly enough time to take it all in but I arrived home with a new found love for the culture and people from Morocco and left with 15 new friends and a network of inspiring creative business owners.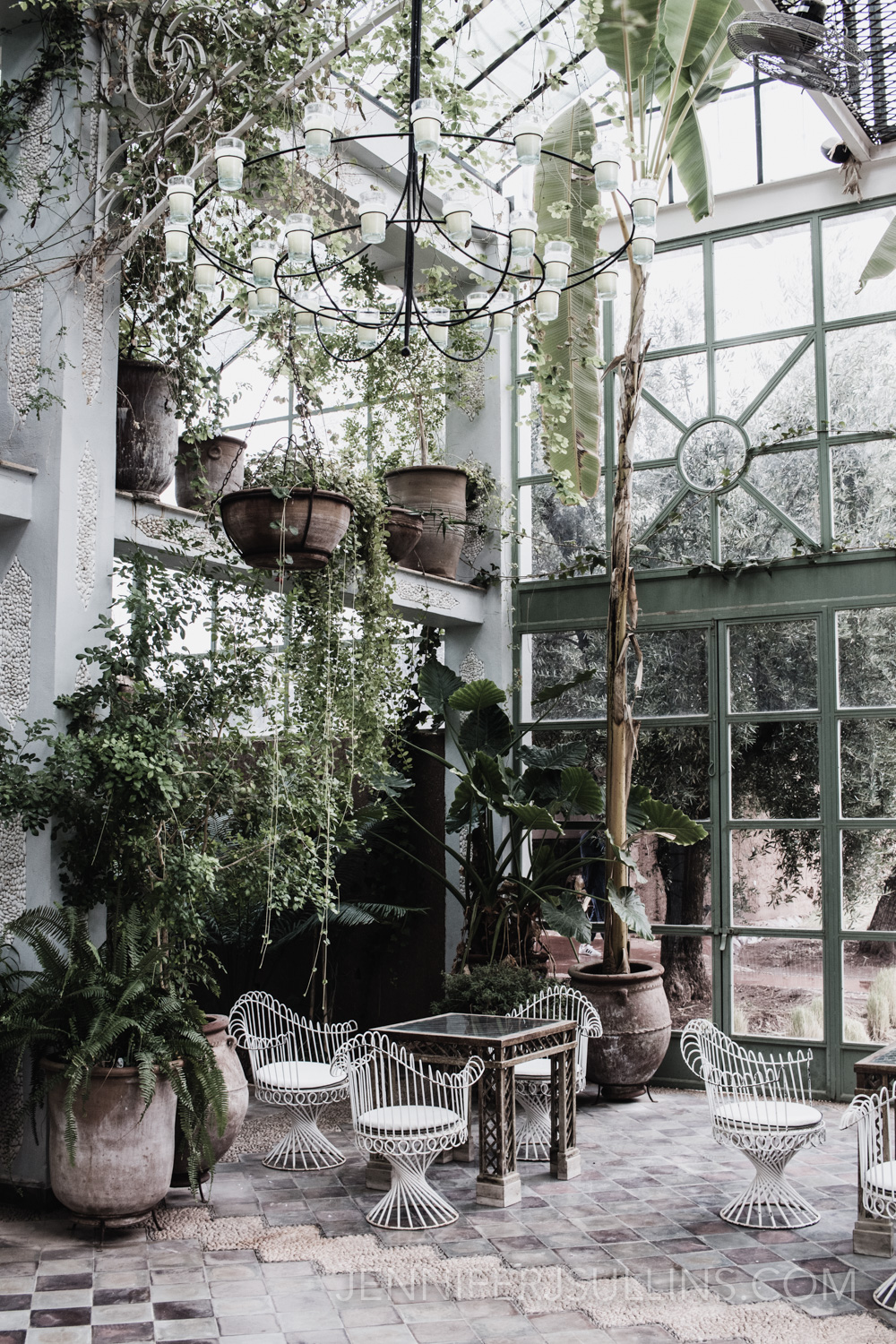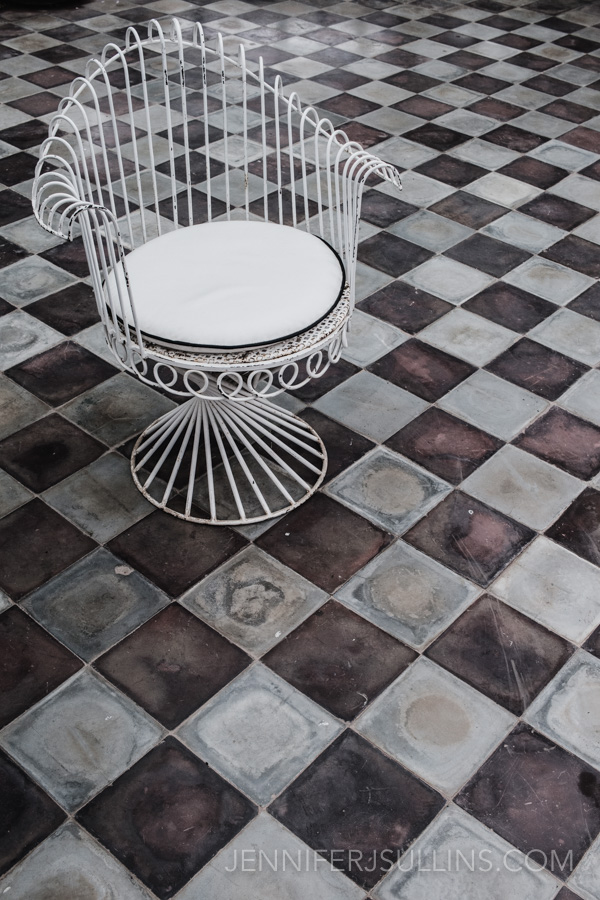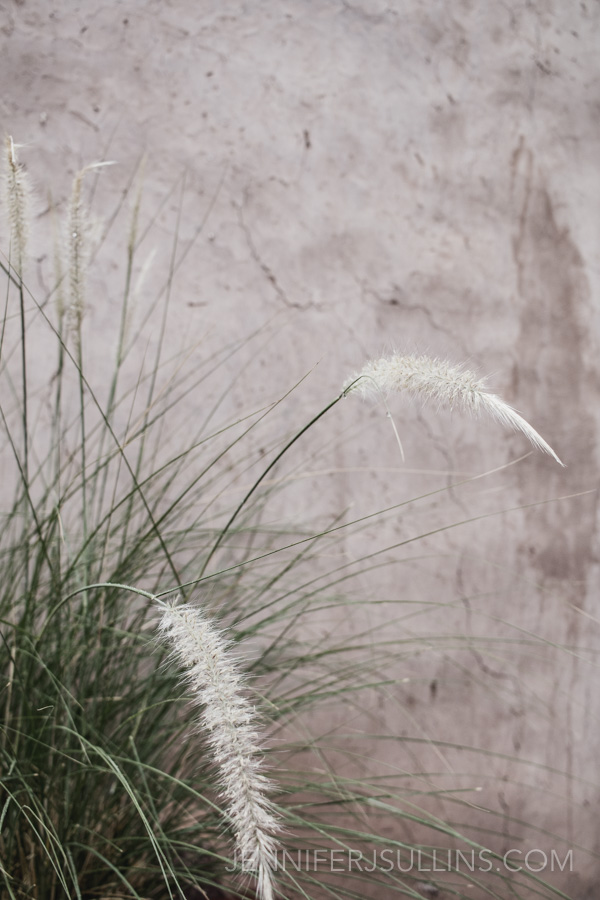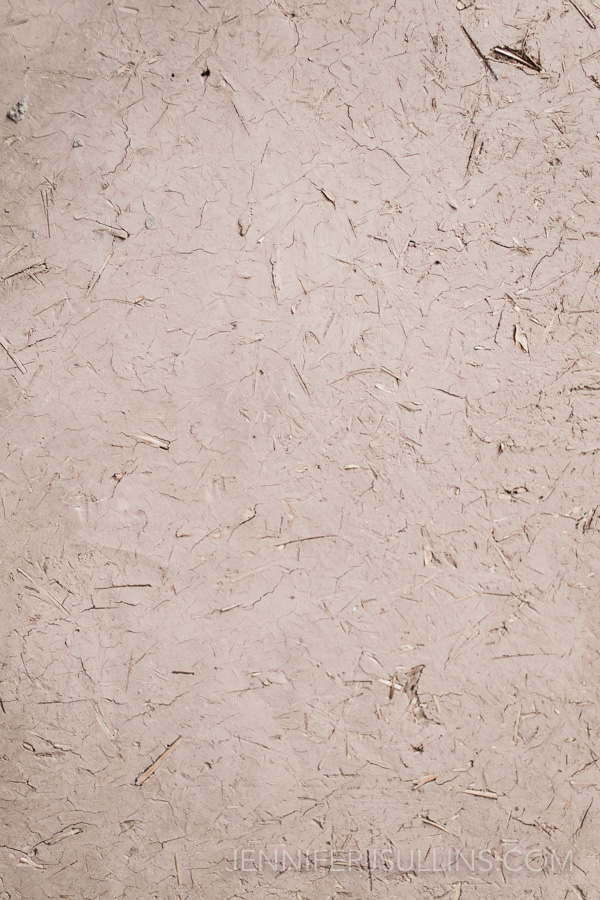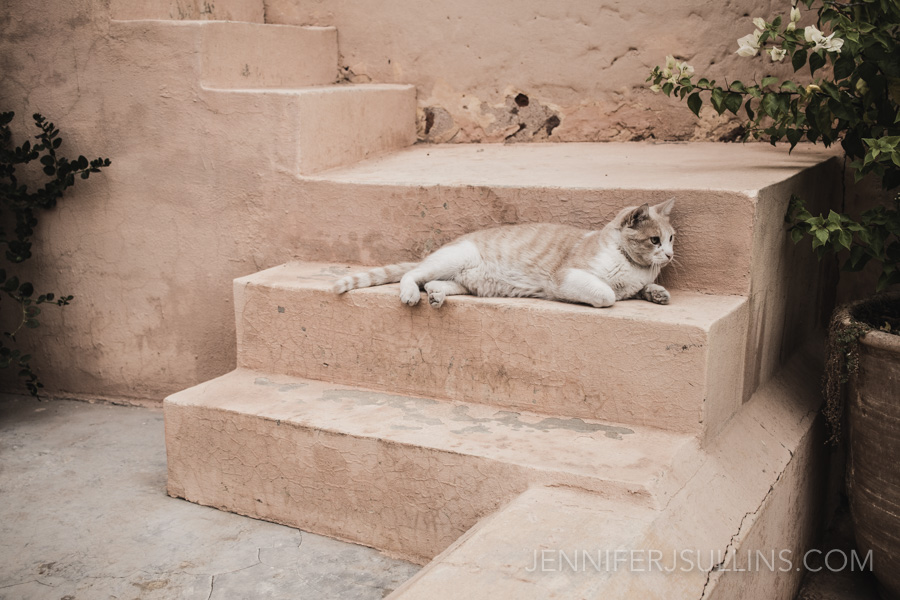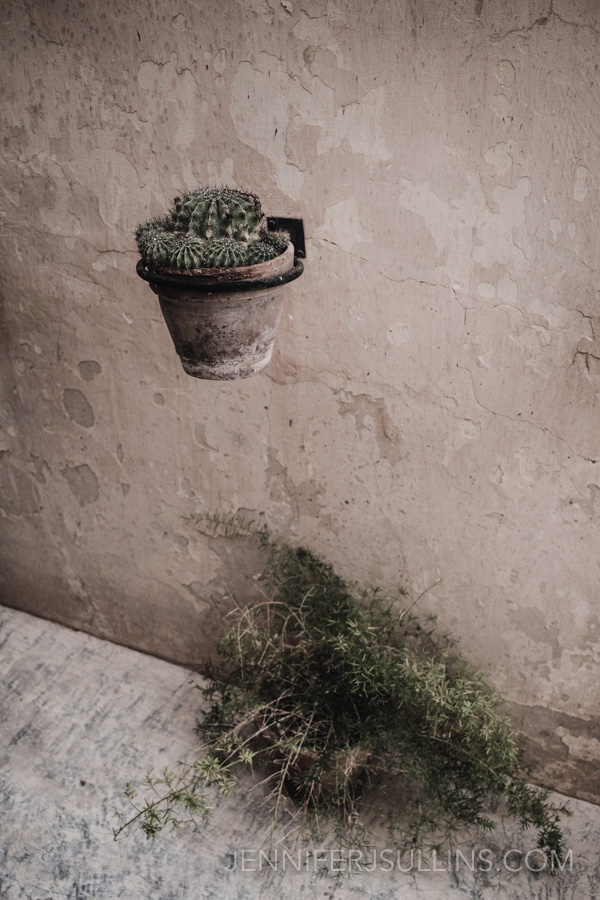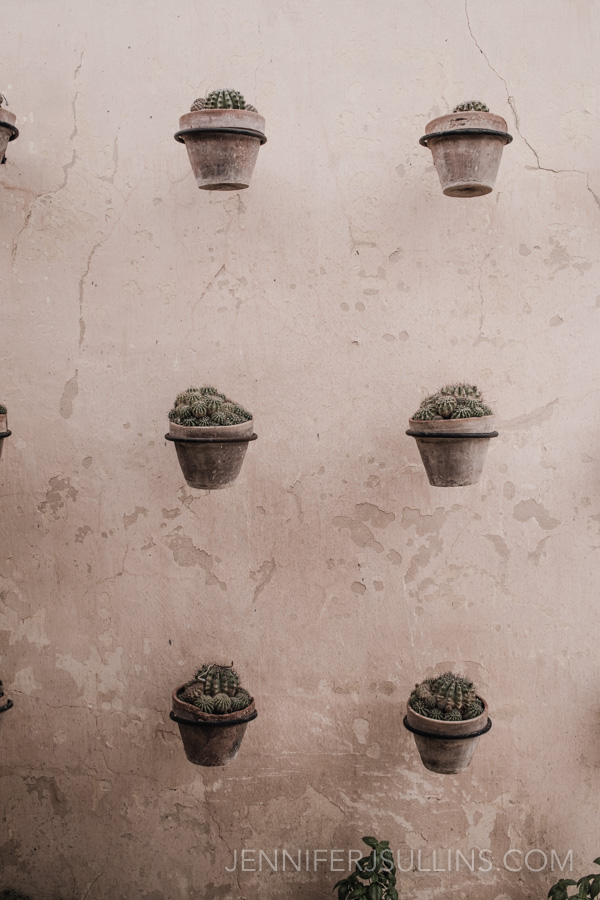 I've included a short list of the places we saw and I recommend.
Riads I recommend:
Riad 42 – Simplistic, minimal design, a photo op at every turn
Dar Kawa – Beautiful rooms and staff
Le Riad Yasmine – deep green pool, pink walled rooftop, the stuff Marrakesh dreams are made of
Beldi Country Club – Outside of the medina but serene and relaxing property worth a visit.
Restaurants:
El Fen – Beautiful curated shop when you walk in and lunch on the rooftop was superb
La Famille – Light and airy outdoor restaurant. My favorite food from the trip.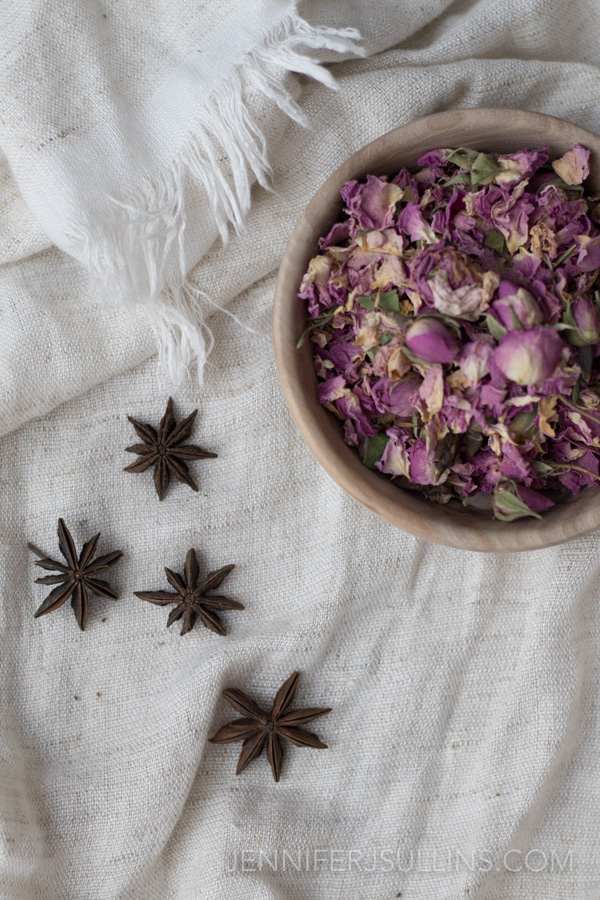 What I recommend to buy at the souks:
Hanging woven basket light
Round woven basket bags
Rattan slippers
Beldi glasses – handblown and a beautiful green color
Pom pom blanket
And as an extra here are some resources I used in planning my trip:
13 Wonderful Things to do in Marrakesh
I hope you enjoyed a glimpse into my first of hopefully many trips to Marrakesh. Tell me in the comments have you been to Marrakesh? What is your favorite Riad that I must see next visit!?
xx
Jennie
SaveSave
SaveSave
SaveSave
SaveSave