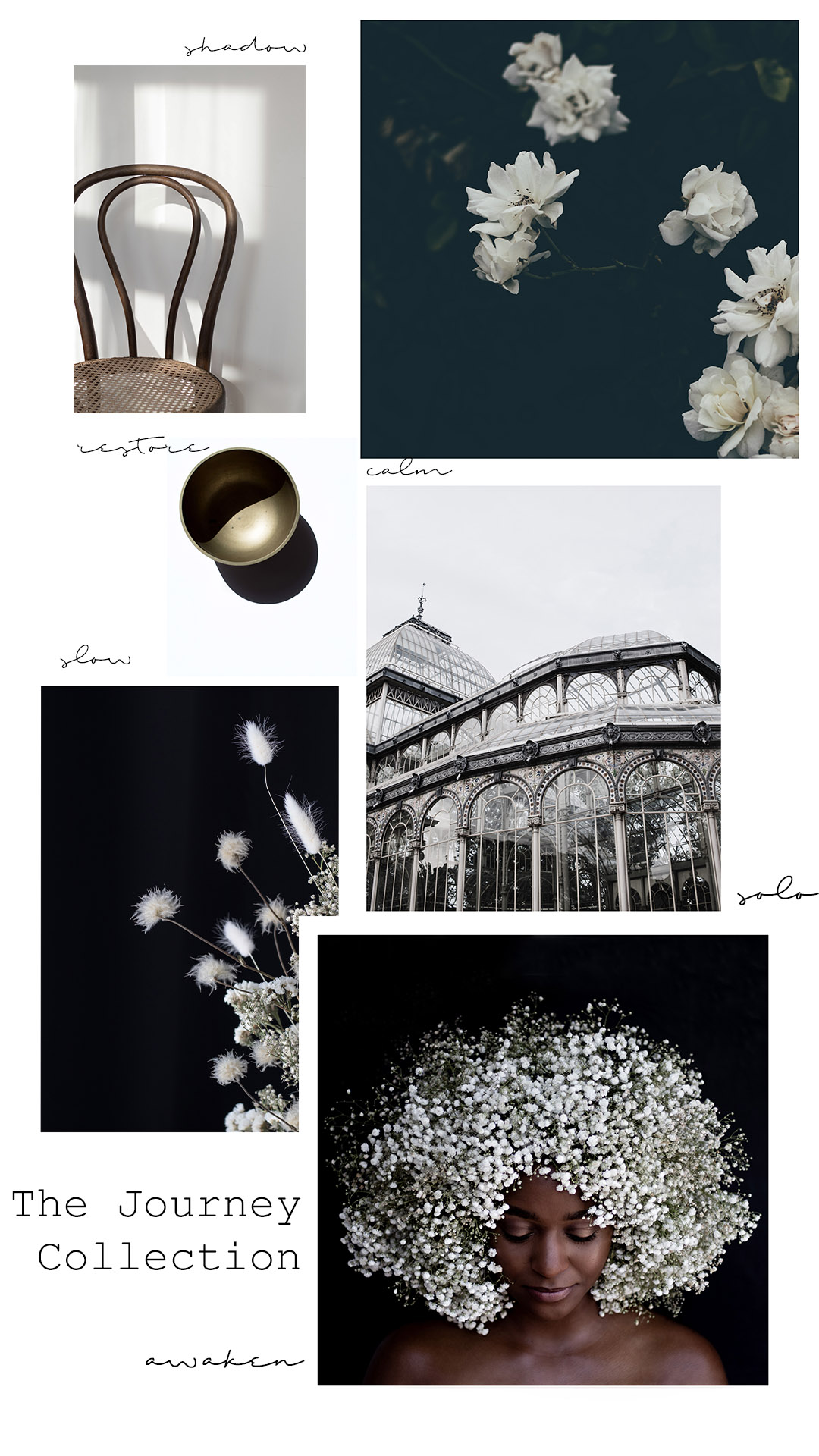 I only knew the hustle, the grind to keep up with the demand. My journey was kickstarted by motherhood and carried out by my will to always be learning and growing.  I had given 14 years behind the chair to my clients and I felt it was time for a season of change. To break the tie between income and happiness, that I had hung onto for so long. I set out to find my calm and explore what it is that brings me and in turn my family the most joy.
I fell back in love with photography as an art. A medium I had been using only as a means to a dollar. I got off track and was no longer creating how I wished to. I found beauty in stillness. In the way the light streamed through my studio window against a blank wall. In a wilted flower hanging from a stem. I played with light, shadow, and tones to evoke how I felt. Many times I would shoot without any music. Just my thoughts to keep me entertained.
The journey was not without its challenges. I set free the artist within me and searched for my place in the visual world. I found my voice and gave into the vulnerability it is to share my struggles and story of never feeling content.
I let fear guide my way and trusted the process of growth. Will I be ok? What will people think? I explored every uncomfortable feeling and thought that came my way. I explored what it meant to be mindful and slow down.
Self-discovery is a messy process but one that has great potential. I have found a calm within me I never knew was there. I have quieted the voice that tells me you are not good enough and replaced it with "YOU ARE ENOUGH."
This Journey Collection is my premier collection. A set of images from my year of exploration. Each image on its own represents a piece of the journey, together they are a story of growth and renewal.
My hope is that these images transport you to a place in your mind that sets your worries free. A place that is your moment of calm.
I am grateful you can share this journey of self-discovery with me. As it has only just begun.
Limited release of The Journey Collection has officially closed.
Be the first to know of the next limited edition print release here.