Well it's week 3 and I gotta say time feels like it's flying when there is a completion date!
If you're new here I signed up for my first One Room Challenge as a guest designer. I'm transforming our master bedroom from a neglected space to a minimal and cozy room that feels more intentional and connected with the rest of our home.
Head to week 1 to see the design I'm going for and Week 2's progress with the wood slat feature wall.
This week I was really hoping to get some wood slats on the wall and I just barely made it last night. I finished putting the last board up with the nail gun just as the kids were crawling into bed.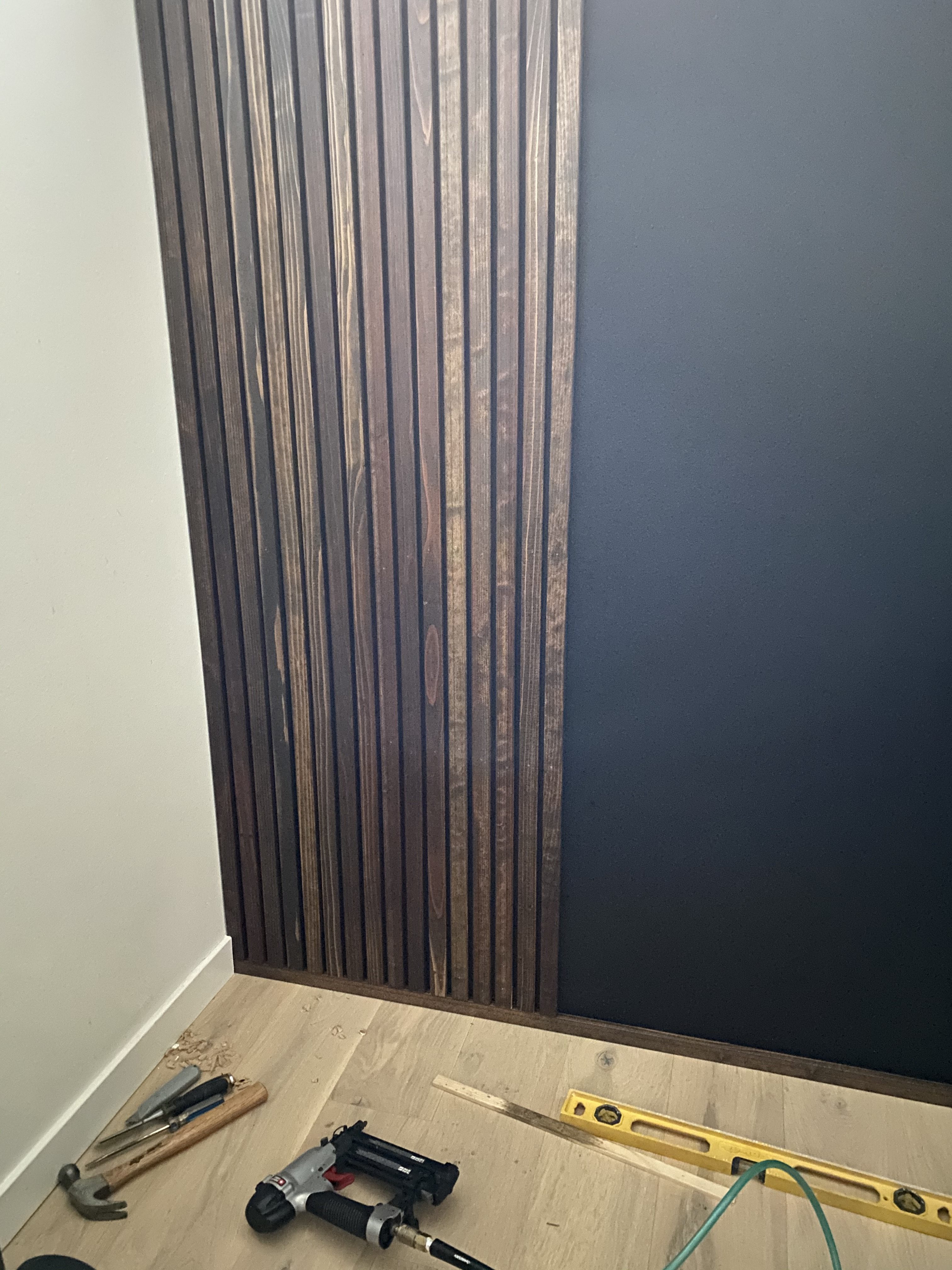 Not sure if they would have fallen asleep with an air compressor and nail gun going off. ha! I only had a fraction of the 100 or so boards I need but I went ahead and stained and sealed the ones I had before attaching them to the wall. It is so exciting to start to see it come together. I was having a mild design induced panic last week as the boards were starting to look rustic while staining them. But alas all together on the wall it is looking much more of the cohesive deep wood tone I am going for.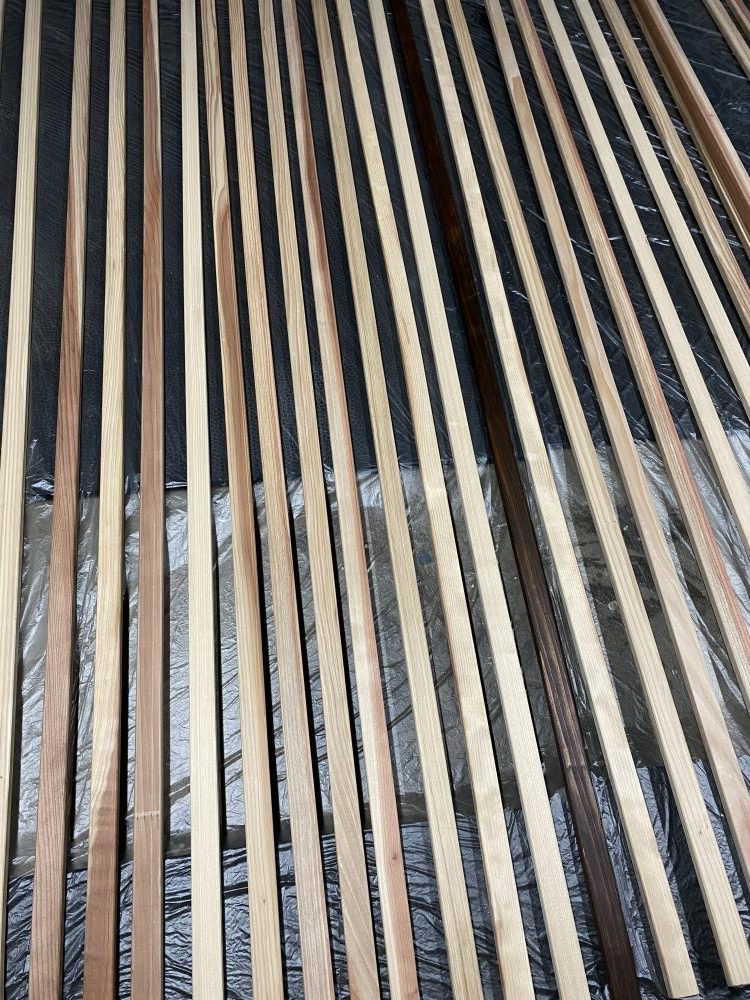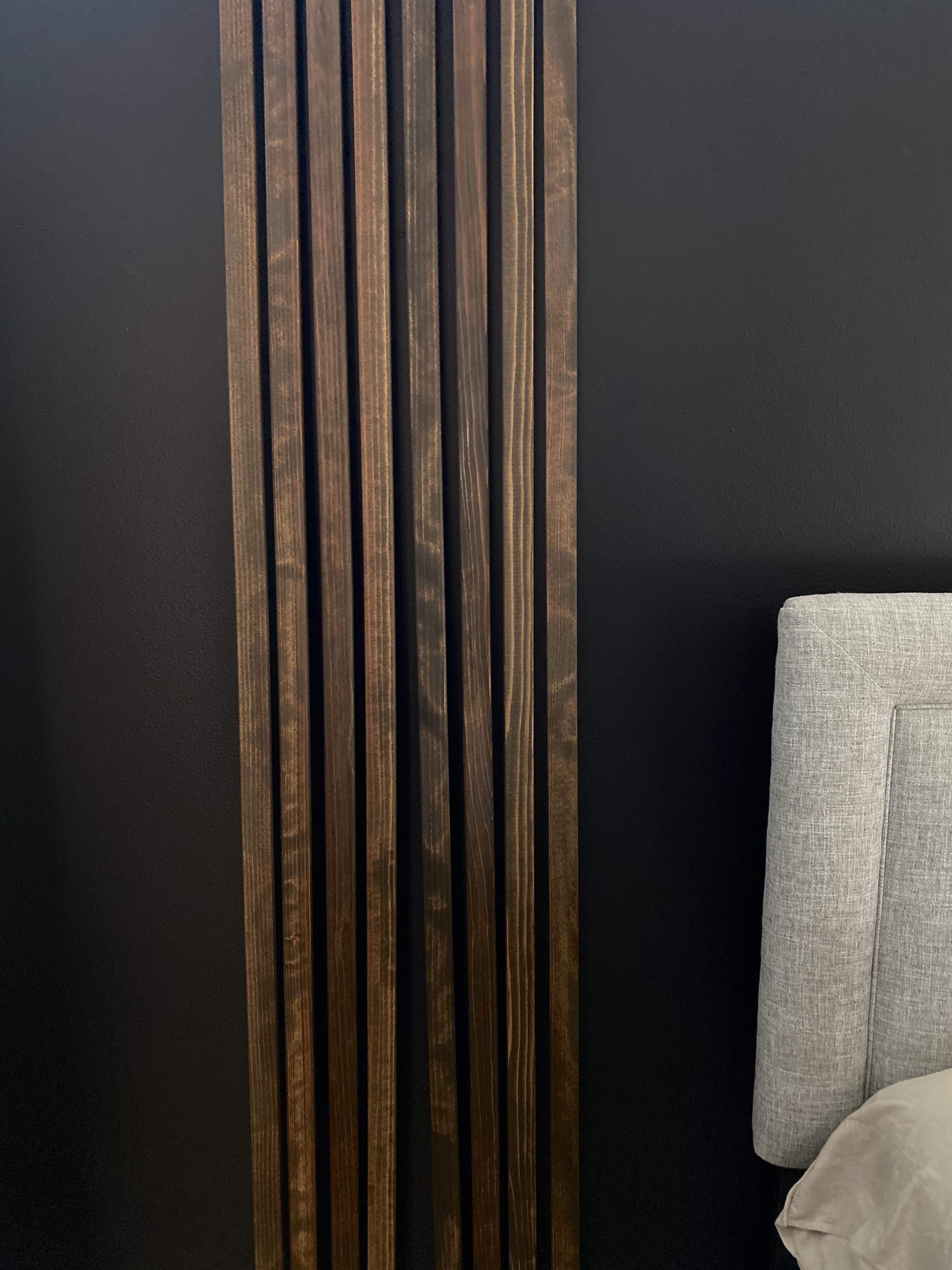 I'm going to install all the boards below the window first then tackle the window portion separately as I need to build a frame to attach to. In the ends the boards will bring your eye up all the way to the ceiling. The prepping of the wood has been very time consuming with sanding, staining, sealing and I still have 70+ boards to go. I'm starting to question my sanity. It has been a challenge finding the next batch of wood with store closures and warehouse delays for restock so I'm hoping to track the rest down within the next couple weeks as stuff here in California starts to reopen.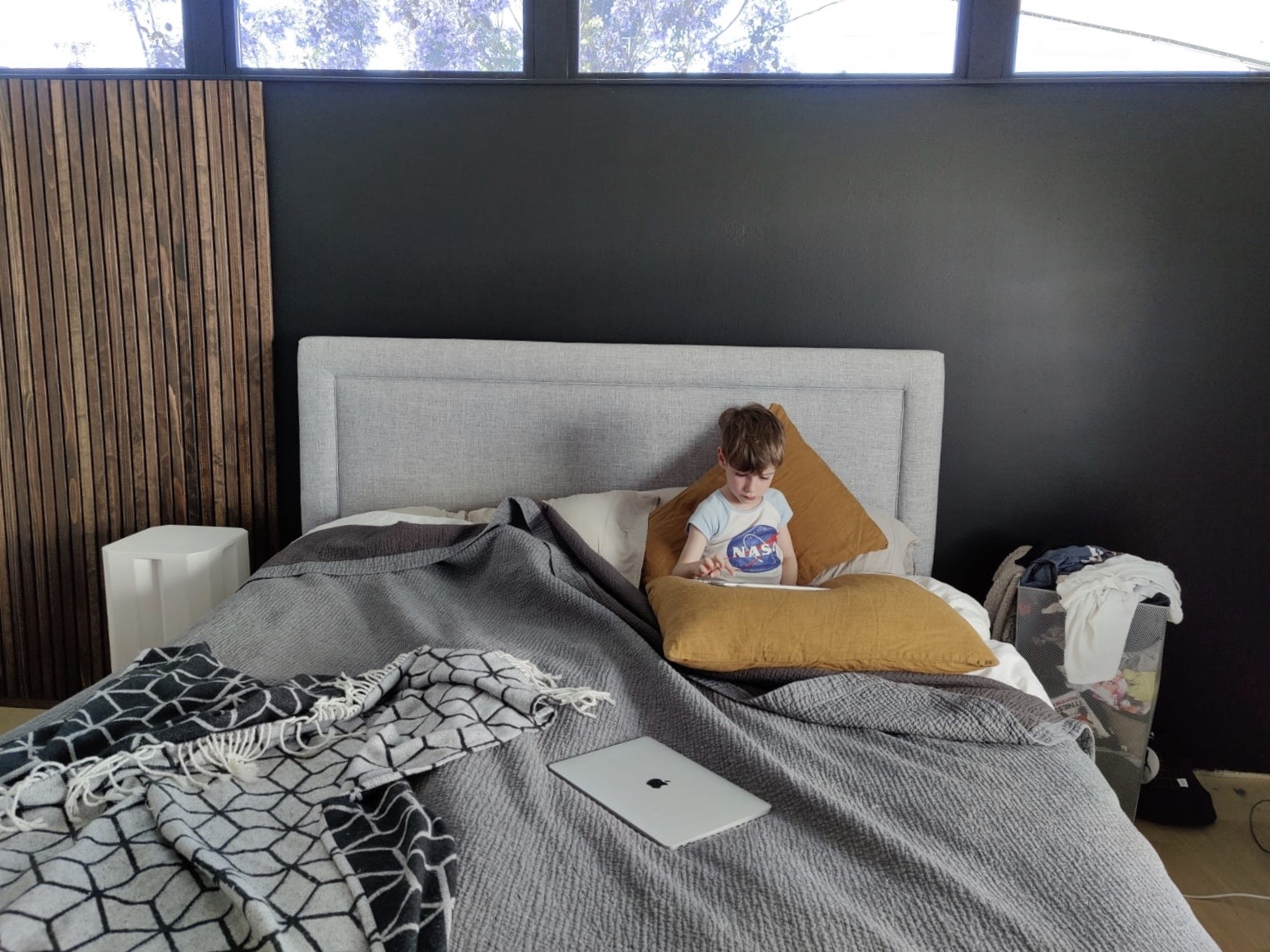 While I was delayed with the wood slat wall I moved on to the gallery wall layout. This is the general idea.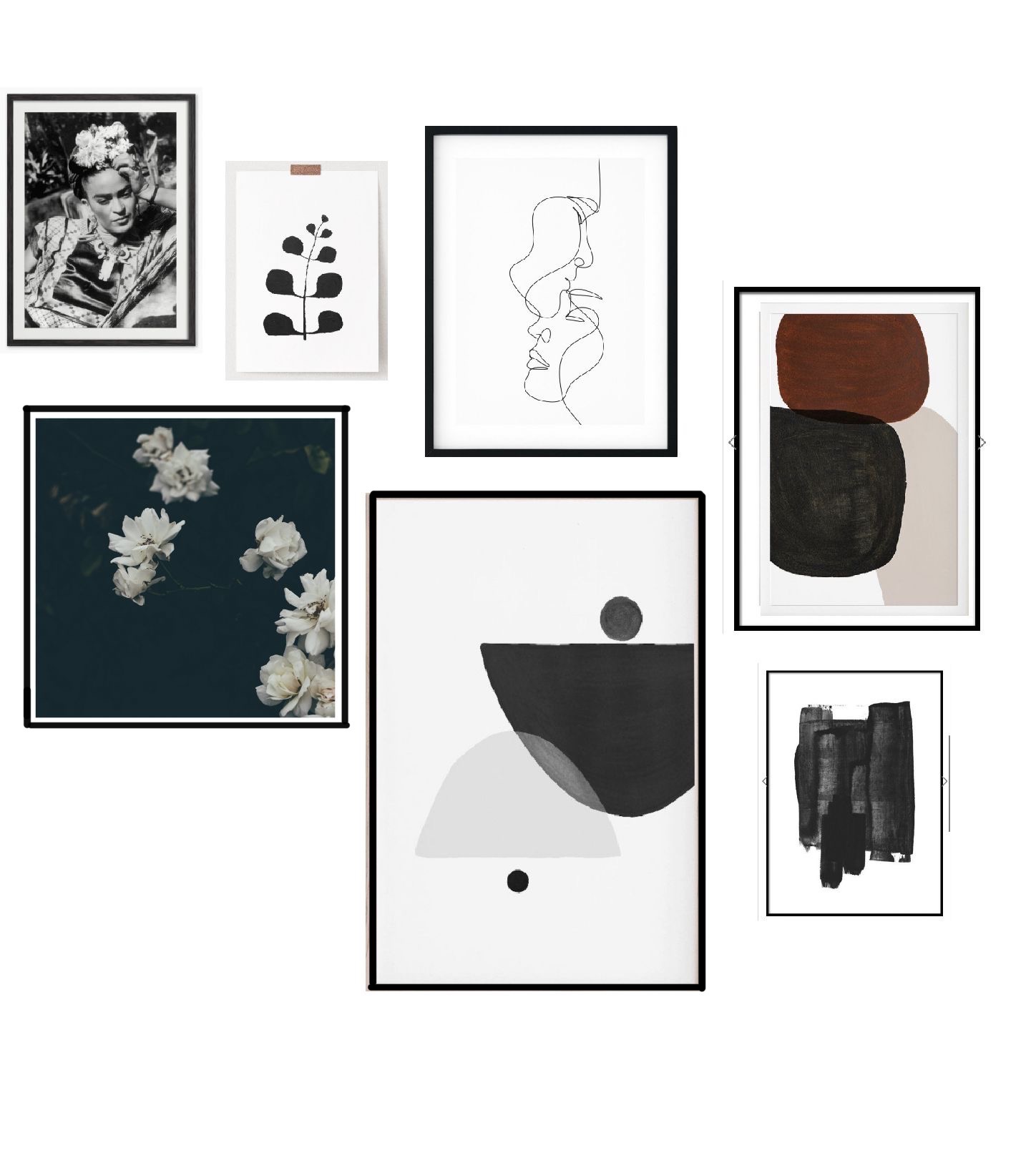 The wall is large so I may need more art than this as I start to pull it together.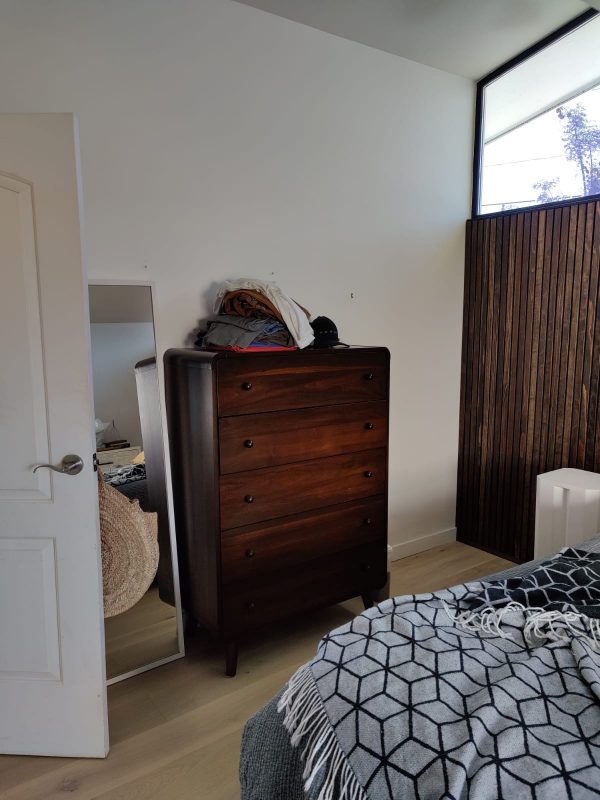 I've picked out designs and am planning to purchase a few downloadable art options from Etsy. I love browsing there for minimal art that I can customize paper type and size with my own printer. I also plan to create some DIY wall art ideas I have. I want an artistic feel to it but with a simple color palette, mostly black and white. I haven't determined if I am doing all frames yet or just clips.
I also started to clean out our closet and dressers. I do this a few times a years. After adapting Marie Kondo's KonMari method years back.  It is a game changer for having a minimal feel in a smaller house. My husband is a bit skeptical we can go down to just the closet for our combined clothing storage as now we have the closet plus 8 drawers with our combined dressers. I think with a built in custom closet system we can make it work. Just not sure if taking on building a custom closet is a bit more than I can chew this round. Wish me luck!
And don't forget to head to the One Room Challenge page to see what everyone else is up to!
See ya next week!
xx
Jennie