Well we've reached the halfway point of the One Room Challenge! It has been such a great experience so far! A much needed creative challenge. As much as I wish I could race at full speed with all my ideas and energy this progress feels steady and balanced while juggling home life with the 2 young kiddos. Bit by bit is my motto.
My husband has lovingly dubbed this my "One Wall Challenge" and he's not far off. heh After 4 more trips around town I rounded up 68 more boards for my slat feature wall. Would you believe that I still need more!? Supplies are definitely down so I'm fully prepared to be wrapping up this project at the final hour.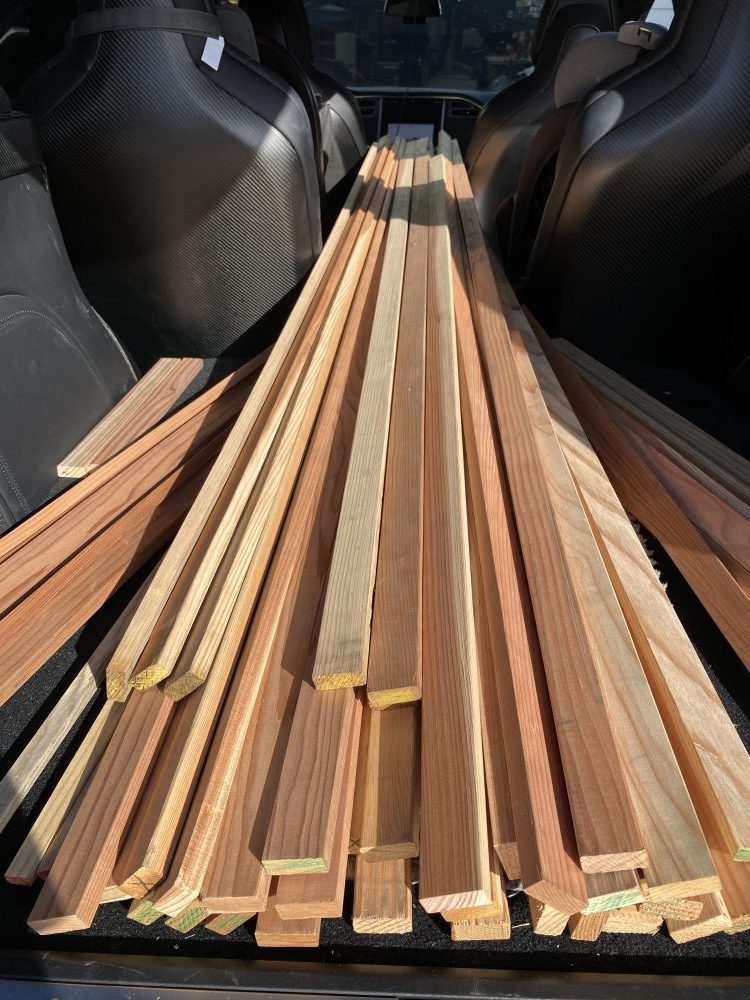 But it's coming along and it is looking soooo good so far. I have sanded, stained, and sealed all 68 and they are ready to go up next chance I have.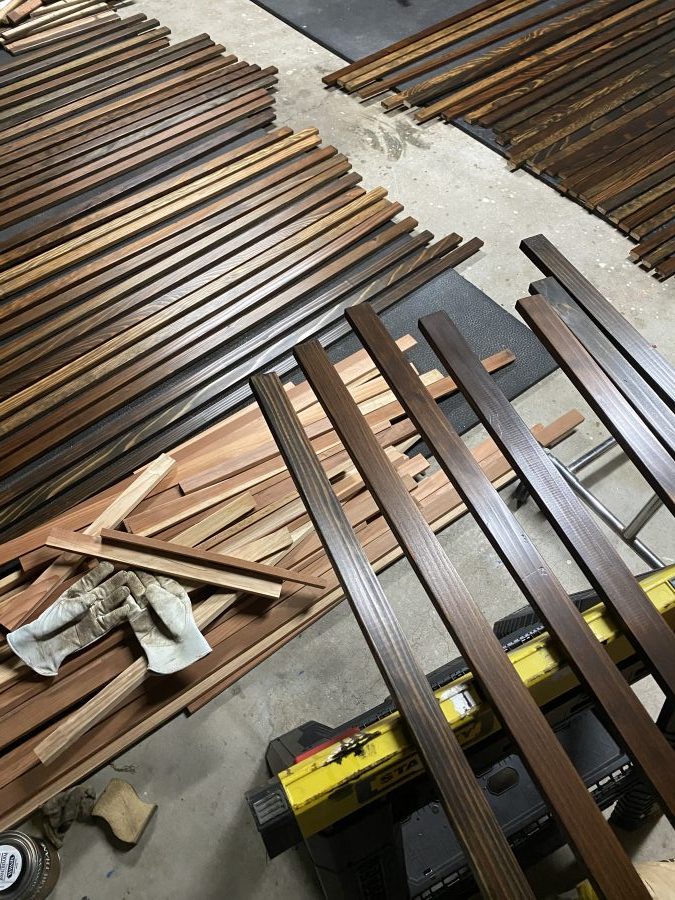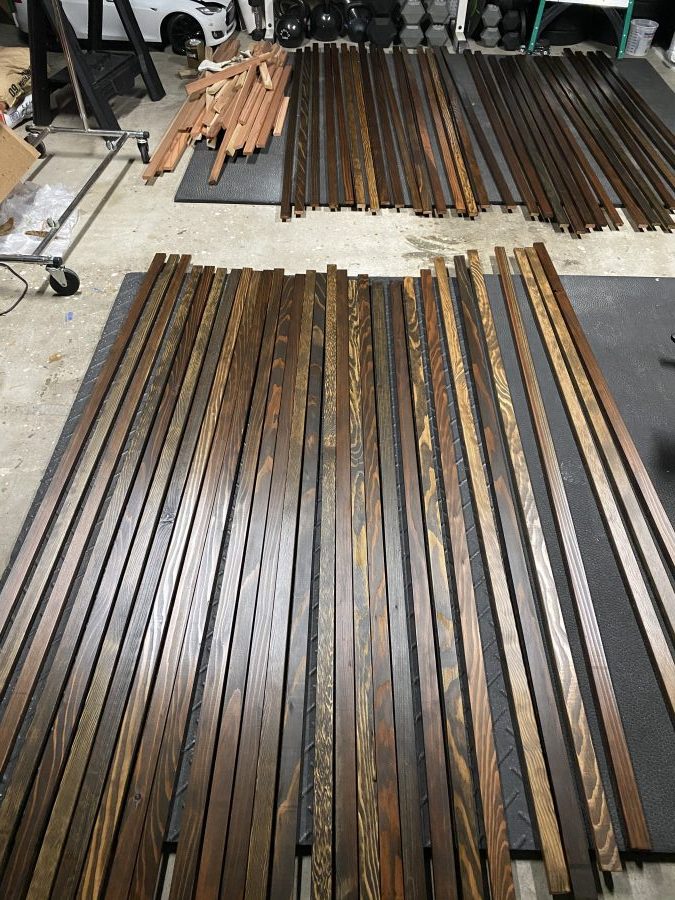 In between the boards drying I have started to design and plan out our bedside table DIY. I plan to make 2 identical tables inspired by these beautiful ones from Ferm Living. I need the dimensions to be different for our space. I definitely shot for the stars and planned to single-handedly DIY everything in this room. I think I forgot I had kids and no childcare. Ha! But these should be fun to make, I have been devouring How-to videos all about working with concrete and wood as I plan to include both in my tables. I'm excited to try something new, I have always loved furniture making and feel super inspired to try it out.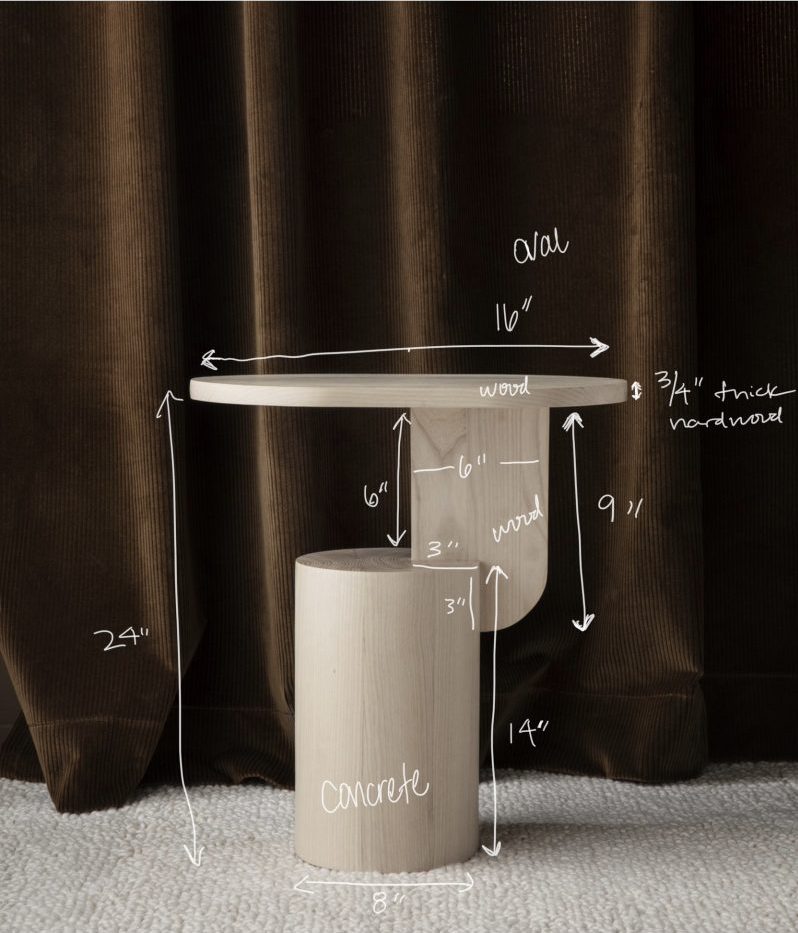 The base will be square and made of concrete with the middle and top made of wood. I will make sure to document and share the steps and process when I'm done.
I ordered these sconces from Article a few weeks back and am hoping they show up in time.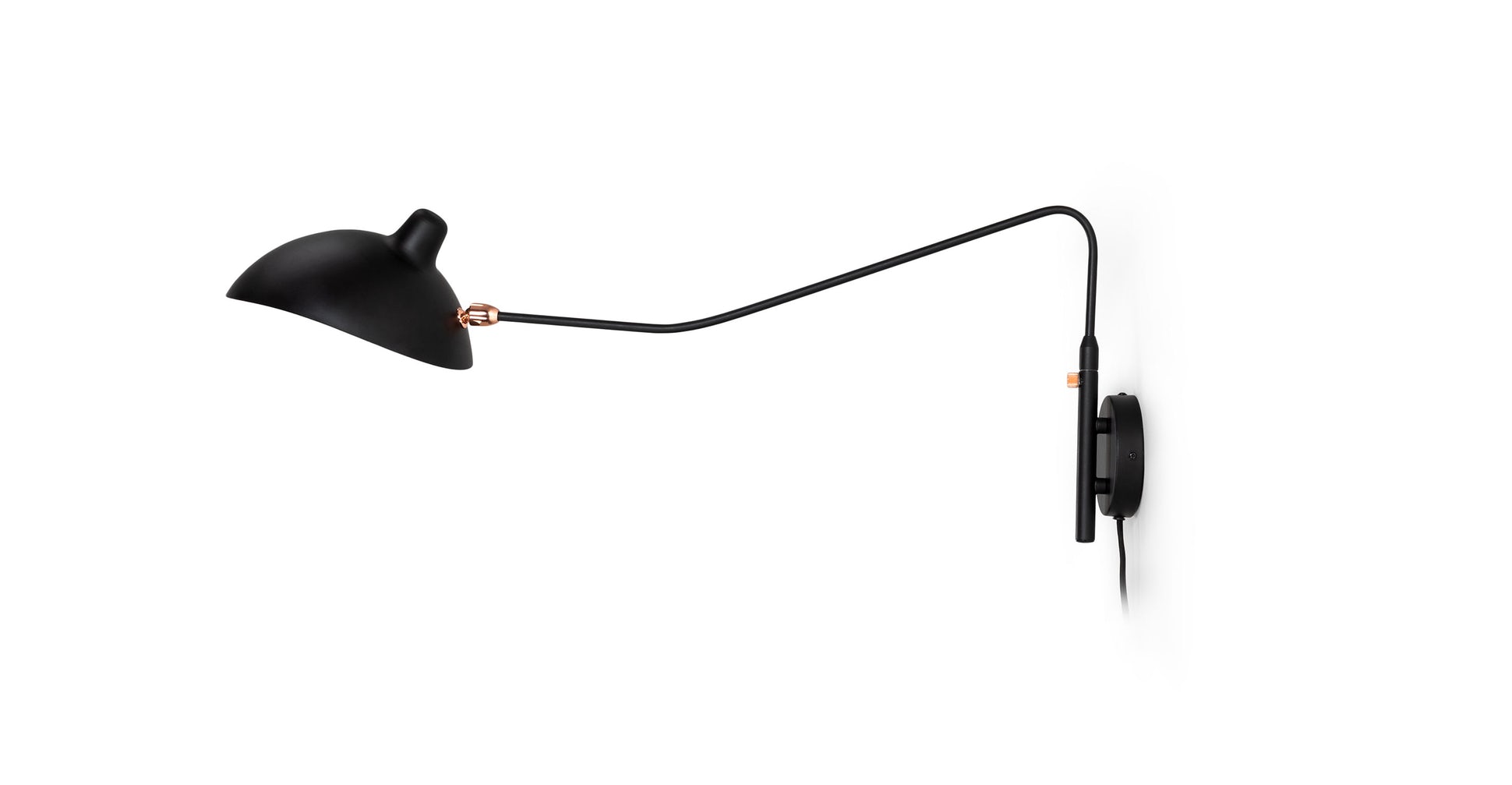 I was going to make a large hanging chandelier for the ceiling but I may start to hunt one down to give myself a little break. Also waiting for IKEA to open so I can snag a few more frames and the supplies I need for the curtain wall. I feel like that will start to really pull the room together.
This vase was made by a local ceramicist and I just knew I wanted it for the room. She helps make a little slice of the space look complete.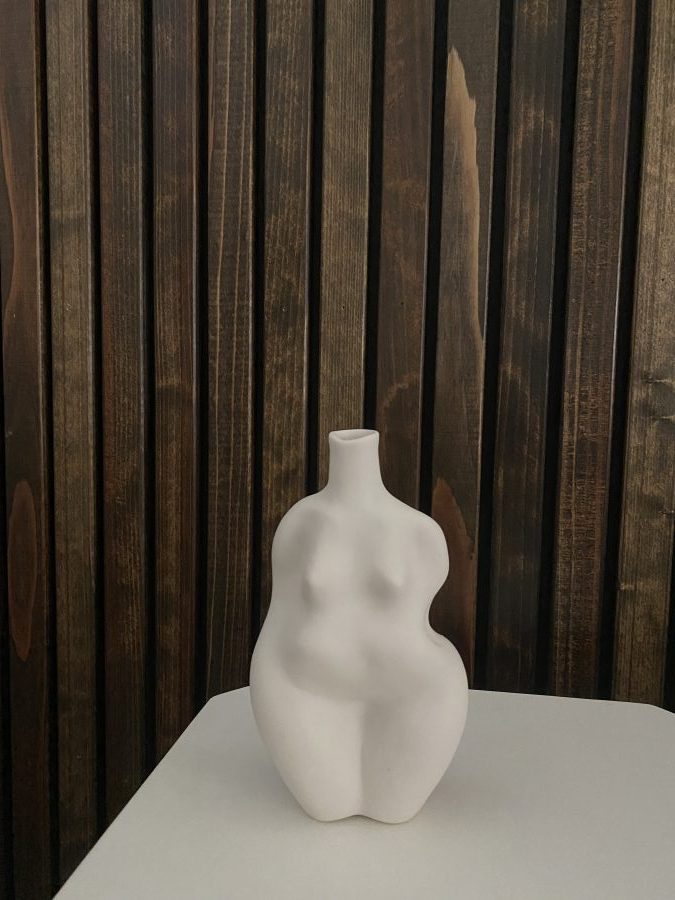 If you're catching up check out Week 1 and 2 for the design plan. Thanks for following along, see ya next week!
xx Jennie