Hello lovelies!
In perfect "hello, New Year!" fashion, I am ready to purge and get organized. The past 8 months I have been without a workspace and most of my art and design supplies, and office related things are packed away in boxes. Ever since I moved out of our backyard studio to give my husband a place to work and film, I have been without a space of my own. We thought moving his studio home would be temporary but as we all know it's been a longer experience.
Since we are in the middle of renovating another property with plenty of space I am going to take over one of the rooms there and set up a creative studio. Without being organized, I feel very inefficient. I spend more time searching for tools and things I need rather than producing anything. I also am very distracted by my environment so to have a space I am inspired to work and create in keeps me on track.
When you organize your workspace it removes the barriers to getting your work done and speeds up the process between your thought and your creation. – Matthew Encina
The room I am taking over is quite large, as it is the master bedroom. The natural light isn't abundant but with a fresh coat of white paint will feel much brighter. I have already removed the carpet and plan to use the concrete floor, most likely painting it to give a minimal and clean feel.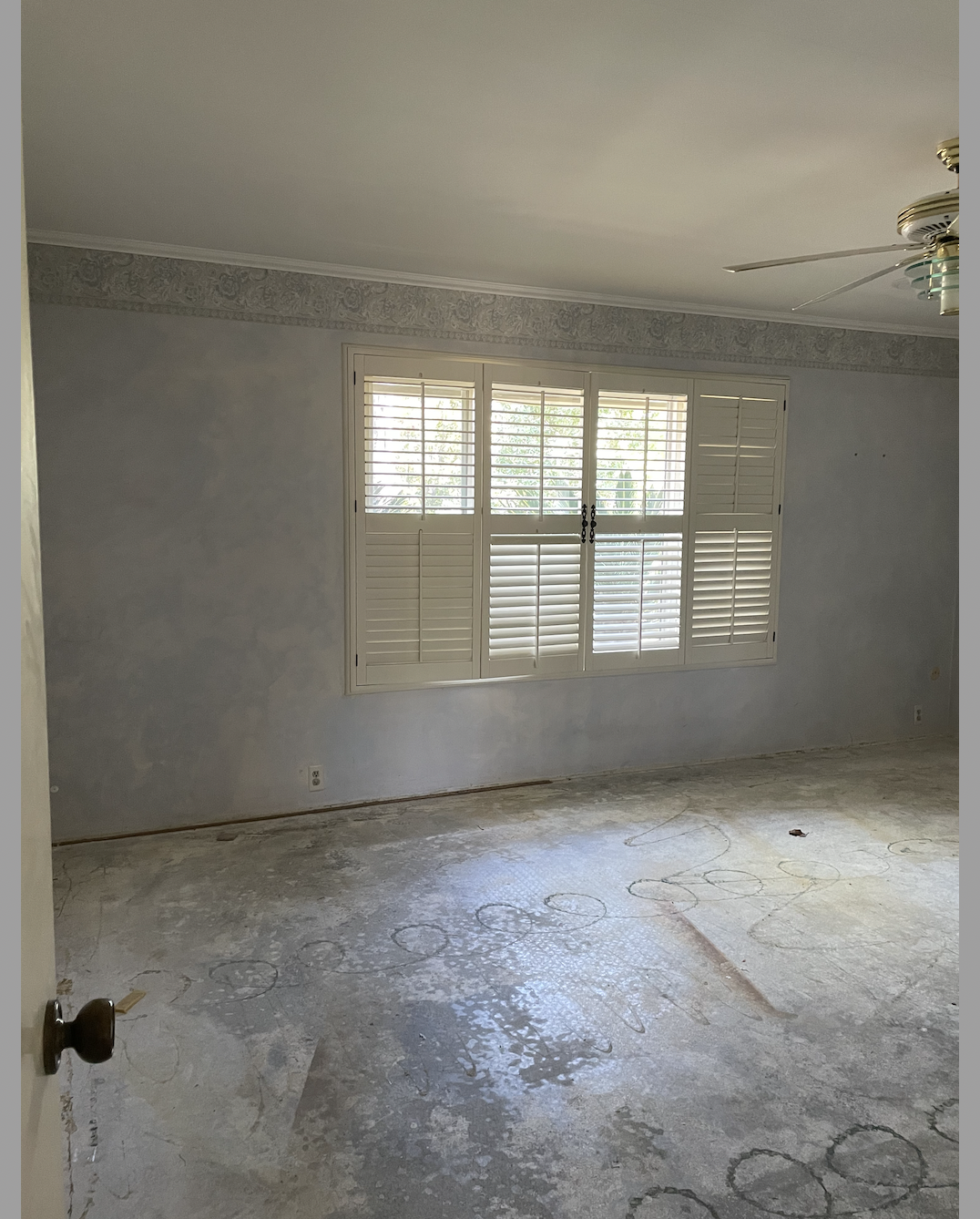 My needs for the space are simple but storage is definitely key.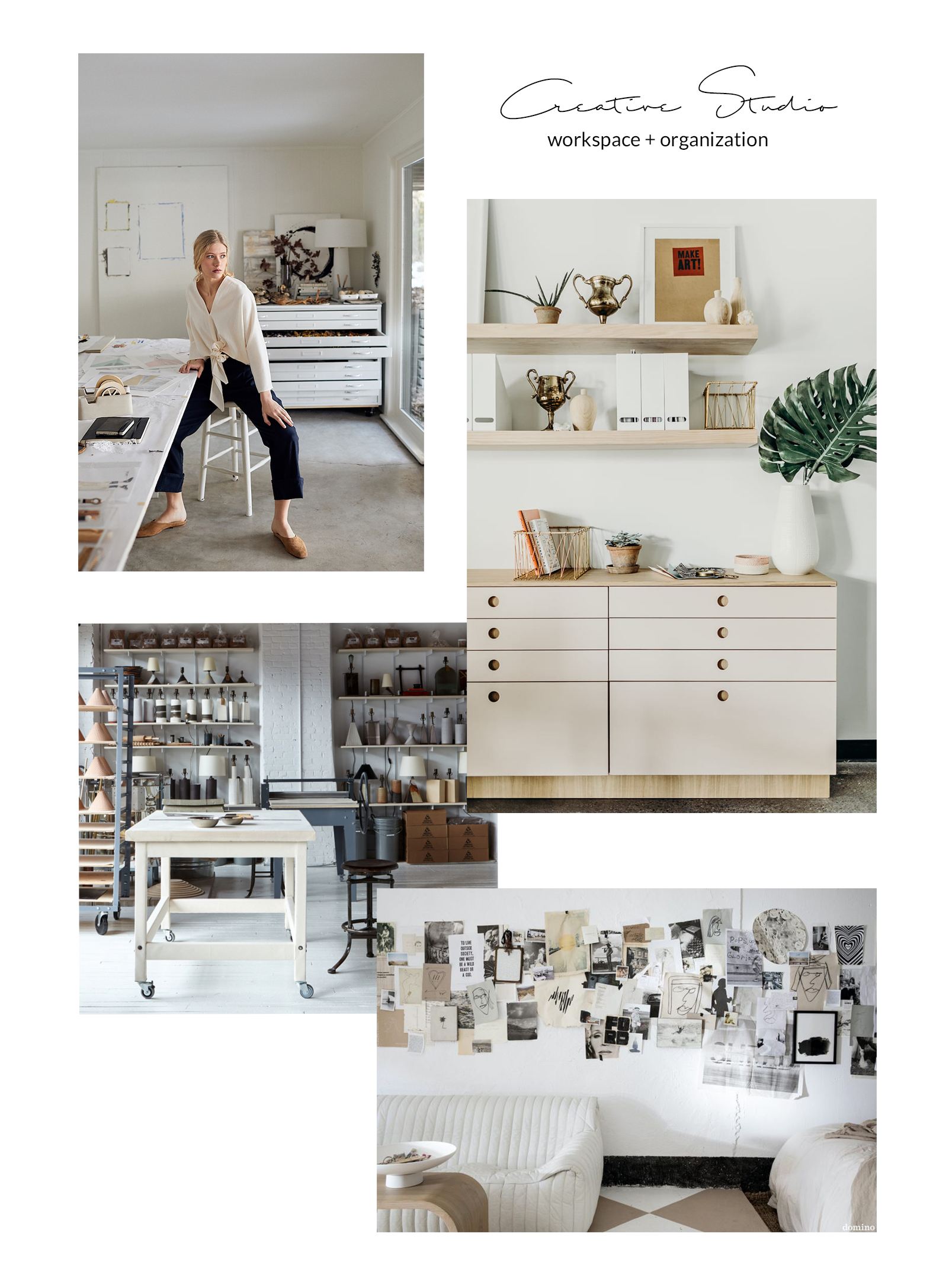 Needs:
Large worktable
Storage – lots of drawers and some shelves
Clean and soothing color palette
Natural Light area to photograph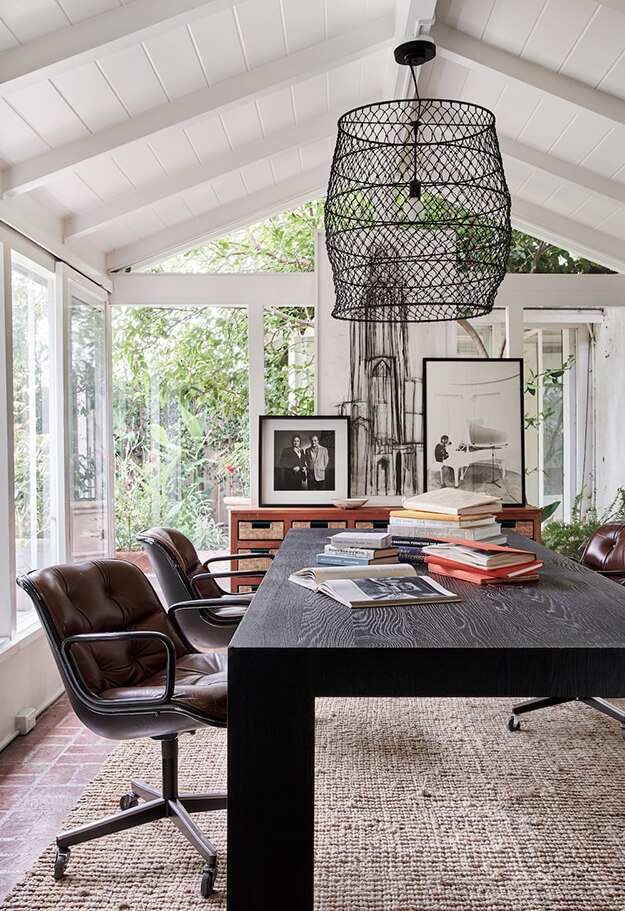 I envision a huge worktable. Probably on castors so it can double as a surface for photographing. I want to be able to spread out and not feel cramped when I'm designing and making.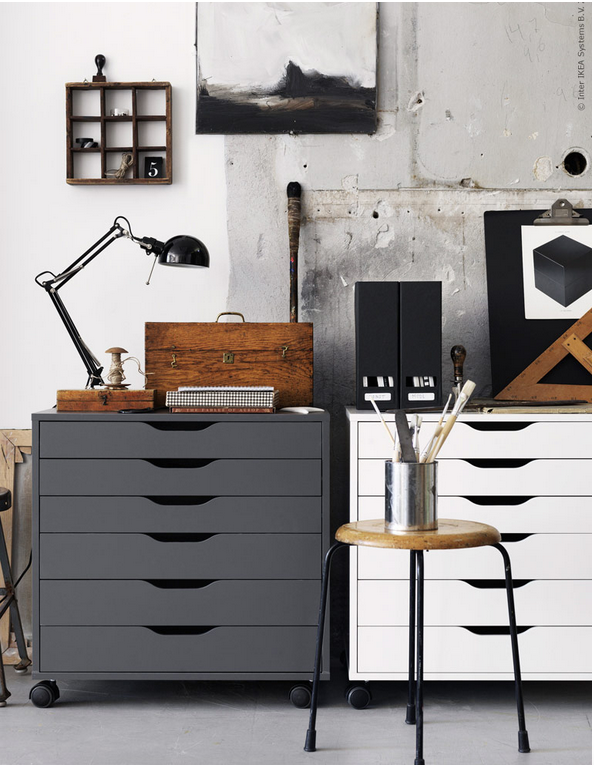 I have always loved the map style cabinets with skinny print drawers. I feel like every artist studio needs one. These style drawers will come in handy to house some prints and paper as well as my collection of paints and pens. I am a big fan of IKEA cabinets but they have been out of stock of the Alex slim art cabinets I want with no plans to restock so I may have to get resourceful on that one. I do have a friend who is a cabinet maker and is encouraging me to make my own. We shall see how that one turns out.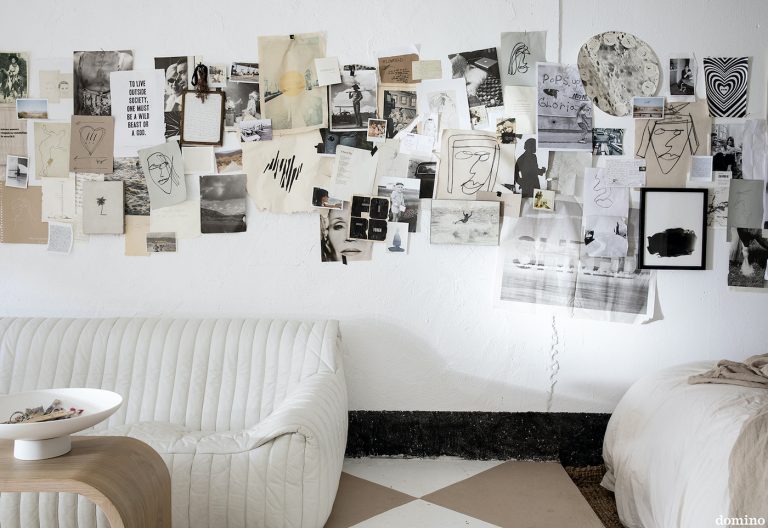 Of course a place to display a moodboard. As much as I love Pinterest there is just something about seeing what inspires you right there in front of you.
I'm excited to see this space come to fruition. I have set focus on this room only. If I've learned anything from completing two One Room Challenges, it's that setting a focus gets s*** done. Progress feels good, and in a house full of projects this is just the motivation I need to stay on track. Catch more behind the scenes as this space progresses over on Instagram.
Happy creating,