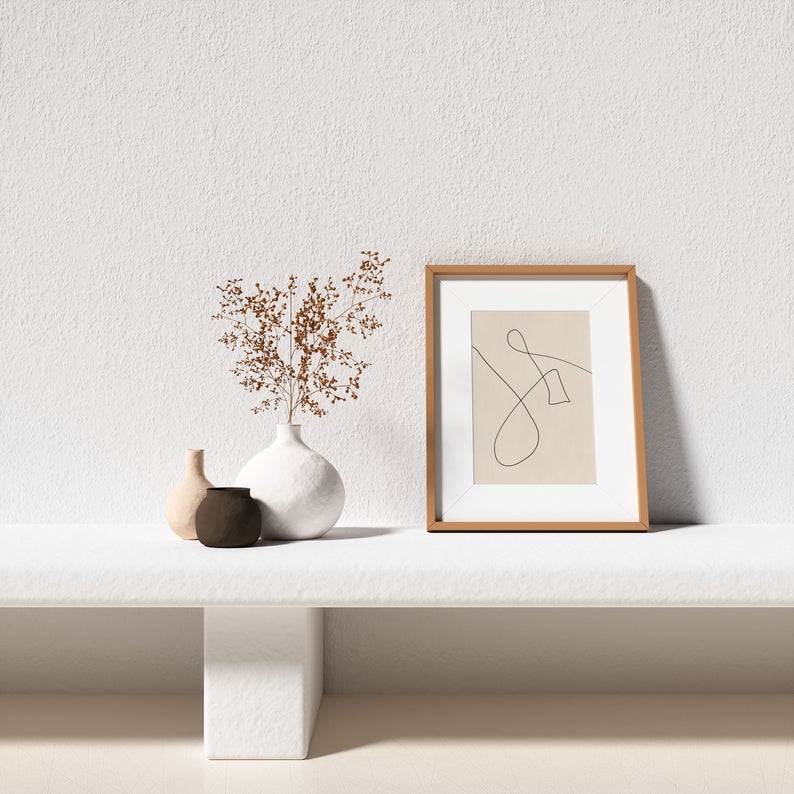 In the last couple of years, downloadable art has been one of my favorite ways to add on trend decor to my home. Although I am a big supporter of original art, I think printing your own art is a budget-friendly way to add some personal style to your space. Without feeling too guilty when you change your mind.
Where to Buy:
Etsy is hands down the go to place for downloadable art. Some search terms I use are "minimalist art," "abstract art," "Scandinavian art," and "line art." These usually bring up a nice selection of designs. Within those, I find shops that have a curated selection of similar art. Perfect to put together a gallery wall collection.
Below, I've rounded up some of my favorite prints that could fit into any modern and minimalist decor. I actually used a few in our most recent bedroom makeover.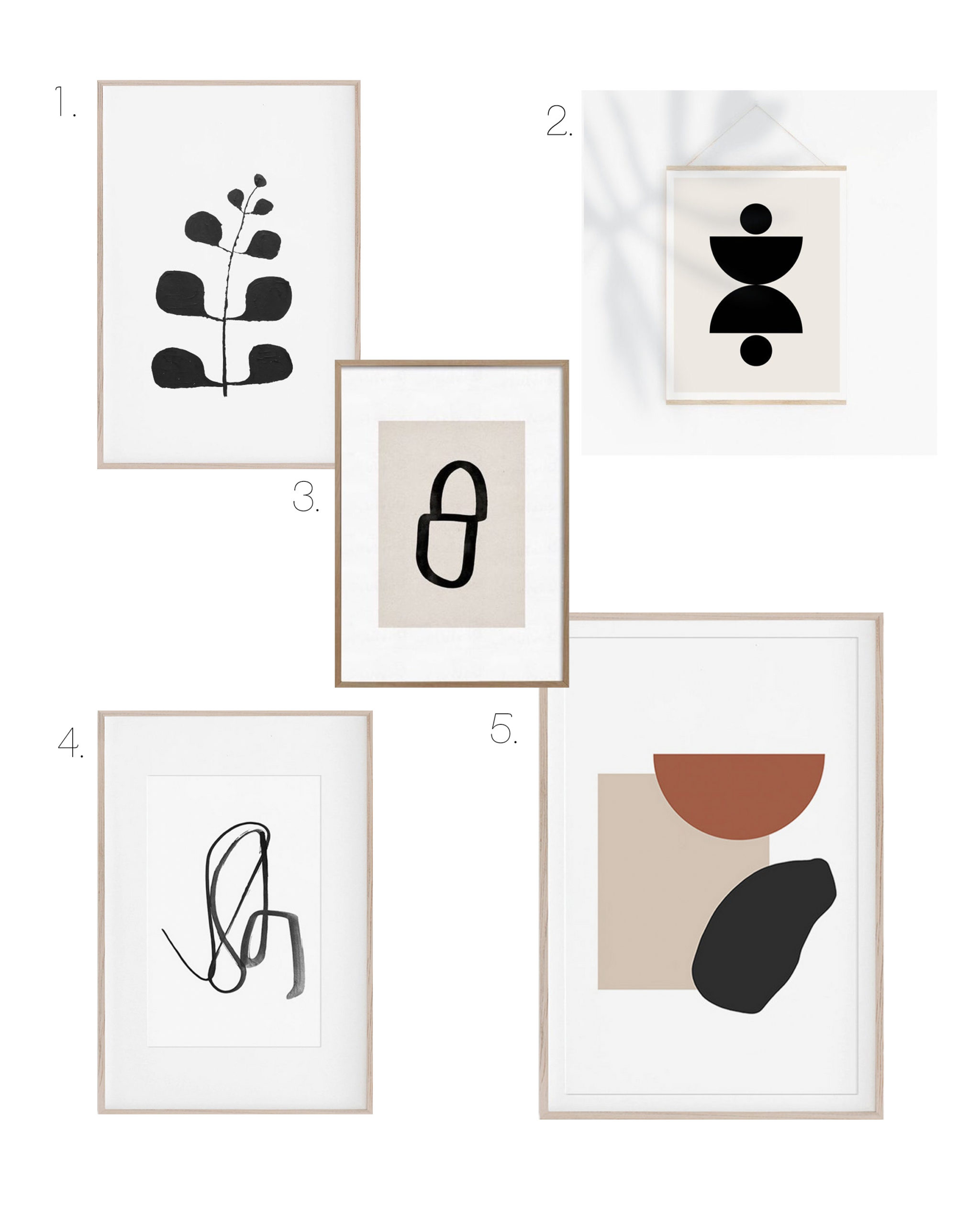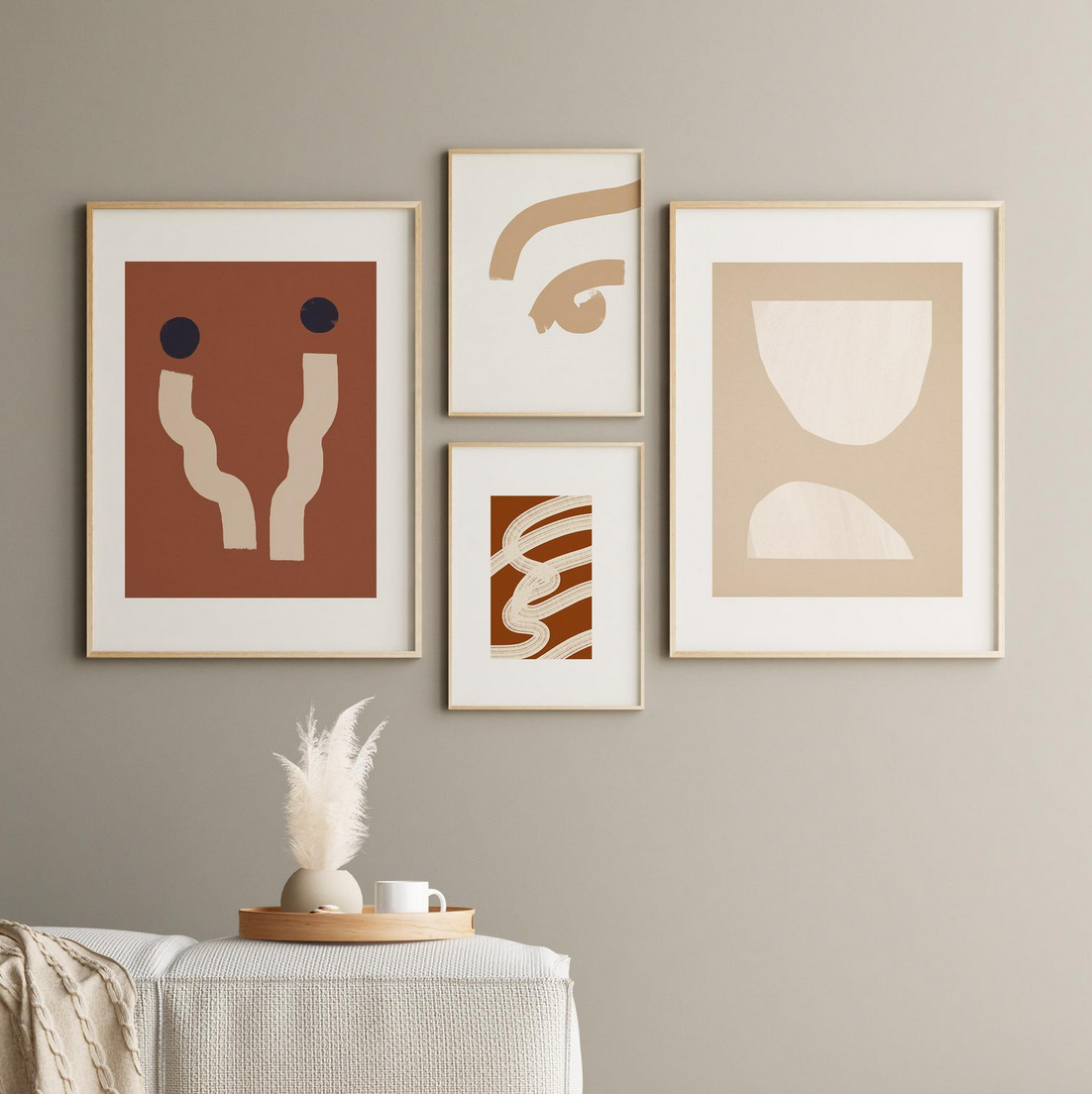 Forn Studio has a beautiful selection of abstract art in the prettiest of color palettes.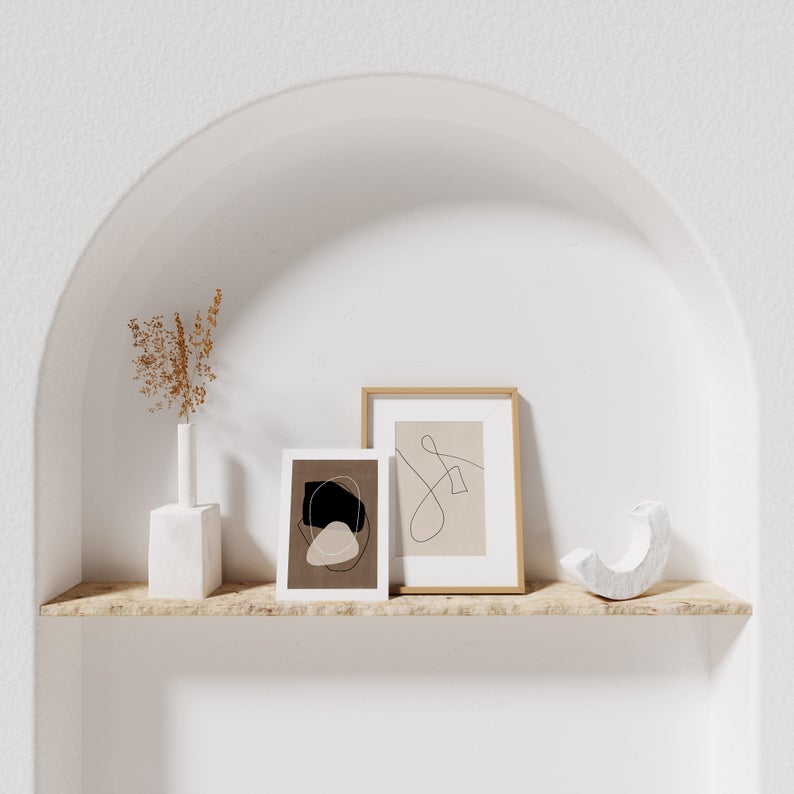 I recently discovered The Print Republic, another shop on Etsy that does a great job curating print collections. You can find pairs and sets up to 10 in complementary tones and designs. Taking the guesswork out of making one on your own.
PRINTING:
Once you decide the prints you want, click purchase, and you will be sent an instant download. From there you can print from home but most of us do not house a printer that can print much larger than an 8 x 10. So in that case I send all my art to one of my favorite printers that have a great selection of high quality papers.
My go to printers are –
Giclee Today – They have an incredible selection of both simple and high-quality archival papers. Even though I spend just a few dollars on the art, I feel like their printing elevates it. Try out their Archival Smooth Matte paper or Hahnemuhle rag with a deckled edge for added luxury.
Artifact Uprising – I love their matte recycled paper and Ultra-Thick signature prints
Tip: Choose a matte finish, it works the best for printing digital art.
FRAMING:
I have to admit my go to frames are still IKEA. You just cannot beat the simplicity and price of their frames. I have also noticed most custom online framing sources like Simply Framed and Framebridge are now offering acrylic instead of glass. It cuts down shipping and materials costs. In comparing with that, IKEA is my first choice those 2 mentioned above next. I also browse Goodwill and Michael's Craft Supply for a variety.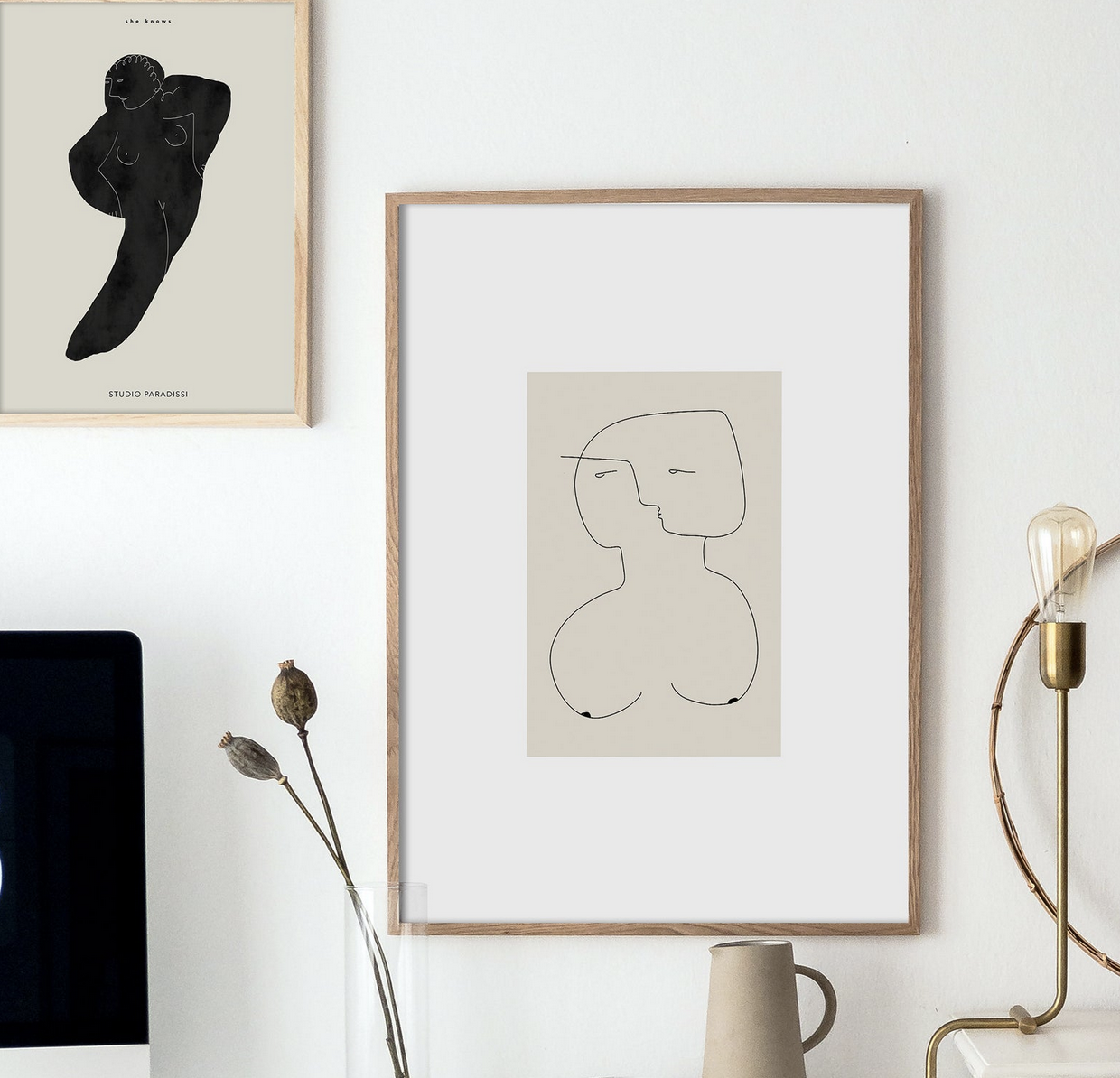 I hope this post gets you excited to shop and print some fresh art for your homes. Let me know what you think and if you have tried out downloadable art I would love to hear.